Artificial Intelligence In Astrology - Astrological View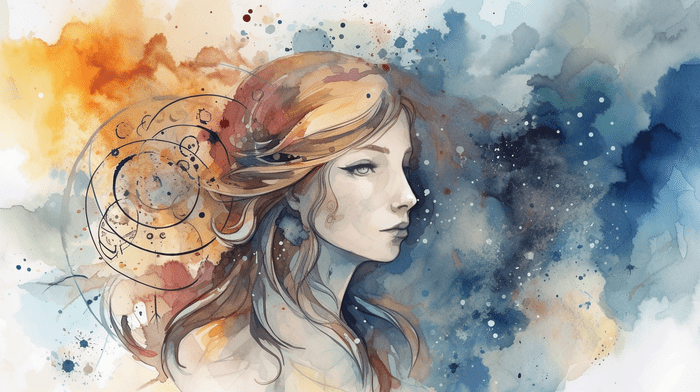 Times of modern technologies have already developed to the point where reality can be distorted or overlooked if we give too much attention to artificially derived and created information, images, and news without depth and substance. Attempts to use AI to predict one's future with the use of Astrology and give (im)personal readings based on one's date and time of birth need to be addressed with special care. They may take away the truth behind the use of Astrology's symbolism for one's progress and healing. Predictions themselves are a shaky territory, let alone predictions without human interaction and another's sense of the level of evolution that a person seeking Astrological assistance is on.
Uranus - Foundation for Both
It is easy for things with similar energies to intertwine, and progress of Astrology has been greatly connected with the development of technology. Tedious calculations from the past have been replaced with software that is easy to use. The entire process of learning can be simplified with the use of the Internet, websites and online courses all over the world. Add social networks, memes, and all the daily transferred information about Astrological events, and it becomes clear that technology has been of service in the overall acceptance of Astrology in the world.
Although modern times we live in are sparked by the symbolism of Uranus, ruling both Astrology and all technical advancements, we have to keep in mind that for the foundation of all things Aquarius (Uranus) related, we must first have the solid foundation of Capricorn and Saturn. Careful planning and the entirety of one's human practical knowledge are to be implemented into all functional technologies. To add to that, the depth of Capricorn here is also the subject of responsibility that comes down to each individual trying to create this practical foundation based on any wrong pretenses and moral imperatives.
Astrology is naturally inclined to scientific views (it was considered a science before being banned by the Church) and its connection with Artificial Intelligence can be viewed as a way of reconnecting these dots. Since it is not a system of beliefs but a language of symbols, in some sense, its relationship to carefully created programs and technology is natural and will probably carry certain benefits our way. On the other hand, Uranus is exalted in Scorpio, where debt must be repaid for all the money earned on someone's negative emotional state without healing energies invested in the righteous, loving way.
Personal Interpretations
The trick with synchronicity is that every person can take what they need from information they get at a certain moment in time, depending on their ability to connect to the spiritual realms. Based on the natal chart and our personal level of consciousness, we will see signals and "coincidences" in our lives with or without technology, AI or an Astrologer. Once we open ourselves to the unknown behind the rule of Saturn and solid collective limitations of what is rigid, proven, and undeniably real, any channel could become our channel to find our own inner truths. Still, this is not easily done without the empathy and healing of an interpersonal contact that is our final destination in its most intimate core.
With this being said, AI can give some answers to those who have a strongly set eleventh house and its ruler and their own contact with the sign of Aquarius and Uranus. Also, we need a fierce connection with Saturn, so we can take these bits of information without superstition and with proper inner boundaries in place. AI will support the same individuals that won't take such readings with too much pressure as they see the flow of information coming their way if it comes from another human being, a computer, or a tree in the woods.
Still, this is a rare instance and in most cases, it is the resonating emotional worlds that bring one's awakening and the human touch cannot be neglected, as every personal reading is different. We still don't have enough knowledge of the human psyche and the spiritual process of any kind to implement it into something technology based.
The Good and The Bad
Every message we open our hearts to serves personal growth, through struggle and triggers, or through love. Even the wrong pieces of information help us understand what is right and any sort of signal from the Universe has its own place in our development. However, this is a relative view where even the bad things that happen in our lives serve a purpose and it is not something that should weigh off the responsibility behind creating generalized or unfounded approaches to Astrology.
The main purpose of Astrology is seen through the zodiac, as the ninth sign from Aquarius - Libra. Seeing that the purpose of Astrology is balance, with a rational component of the element of Air, AI has its small place in the bigger picture. However, Libra is the sign of love, interpersonal contact, closeness and partnership, where our human nature comes down to one-on-one relationships in service of healing (the sign preceding Scorpio). With this deeper view, no technology, at this point, can give substance to any personal reading or lead us through the depths of emotion we are required to deal with in order to evolve. If the purpose of Astrology is love itself, then Artificial Intelligence only has a shot once it becomes as loving and as deeply empathetic as a real human being.