Simple Yes or No Tarot Reading.
Yes Or No Tarot Reading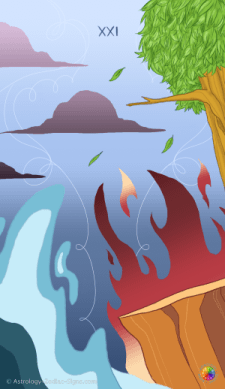 Answer: No
The World
You are scattered and turned to too many things at once. Without clarity and focus, this matter will not develop. Although your plan may be structured, your actions must support it. It is important to see the real link between action and consequence so you can use your reality for your benefit.
The journey is not promising, and the destination is out of reach. All details need to be calculated in the equation to make it work.