Information On Scorpio Astrology
The Scorpio Zodiac Sign: Complete Scorpio Horoscope
Element: Water
Color: Scarlet, Red, Rust
Quality: Fixed
Day: Tuesday
Greatest Compatibility: Taurus, Cancer
Lucky Numbers: 8, 11, 18, 22
Dates: October 23 - November 21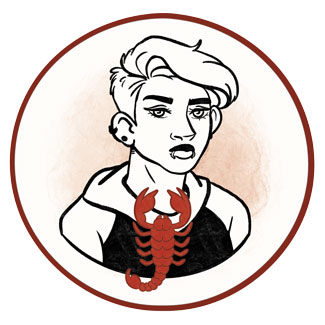 Scorpio Personality Traits
Strengths: Resourceful, powerful, brave, passionate, a true friend
Weaknesses: Distrusting, jealous, manipulative, violent
Scorpio likes: Truth, facts, being right, talents, teasing, passion
Scorpio dislikes: Dishonesty, revealing secrets, superficiality, small talk
Scorpios are known for their passionate and assertive nature with a level of determination and focus that is often unmatched by the other zodiac signs. They are known to delve deeply into research to uncover the truth behind anything they consider to be important. Scorpios are great leaders and guides who are resourceful, dedicated and fearless when faced with challenges. They are known to keep other people's secrets even if they don't particularly like the person.
As a Water sign, Scorpios, like Cancer and Pisces, experience, express, and confront their emotions. They always strive to combat any form of dishonesty and must learn not to manipulate or influence people in ways that are not honest or direct. These inherent tendencies can make Scorpios distrustful and jealous, leading to unusual behavior patterns that they must overcome.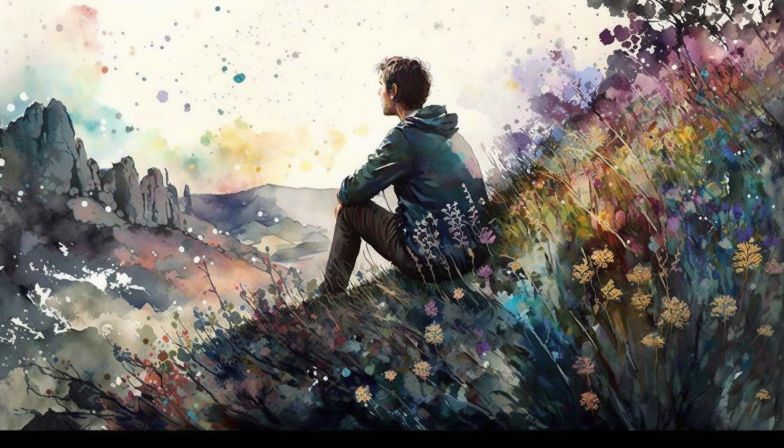 Scorpio is ruled by two planets: Pluto and Mars. Pluto represents transformation and regeneration, while Mars provides Scorpios with the initiative to build their lives with strength and energy. Scorpios are often calm and mysterious, with a deep understanding of the rules of the universe that gives them power that others may not recognize.
Scorpio - the Deadly Warrior They are known to be sent by the goddess to accomplish a lethal mission and they are fearless and unstoppable in their pursuit. They fight relentlessly for their cause, without concern for possible karmic or other consequences. With deep self-awareness, Scorpios uncover ways to confront their deepest, darkest motives and to hide their talents and dark desires. They must break free from restrictions and taboos to discover the freedom to fight for their beliefs and find peace and happiness.
Scorpio Love, Sex & Compatibility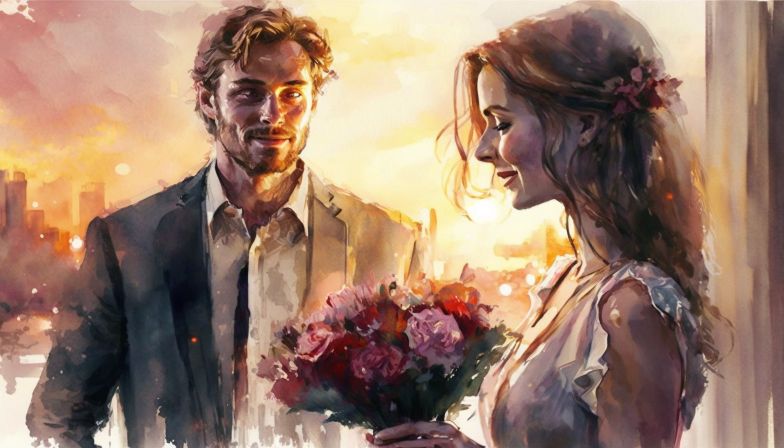 Scorpio is a sign associated with sexuality and the desire for deep physical and emotional connection with others. Scorpios are extremely passionate and seek complete intimacy and love that will fulfill their lives with pleasure, surrender, and unity. They require partners who are intelligent, practical, and honest, and compatibility with other signs depends heavily on their ability to embrace their shadow selves. Scorpios can be dedicated and faithful, but at times, they may become obsessive, possessive, and overwhelming. They are extremely sensitive and take time to build trust and respect with their partners.
Scorpios are not lacking in initiative, and they consider their sex life to be of great importance. They may engage in casual one-night stands and relationships that do not fulfill their emotional needs, but this lifestyle will not make them happy for long. As they age, Scorpios will come to realize that without emotional connection, sexual experiences serve no purpose.
Scorpios are on a quest to find their perfect match, seeking to become one with their loved ones. The signs below might be helpful for Scorpios in finding their path:
Scorpio Friends and Family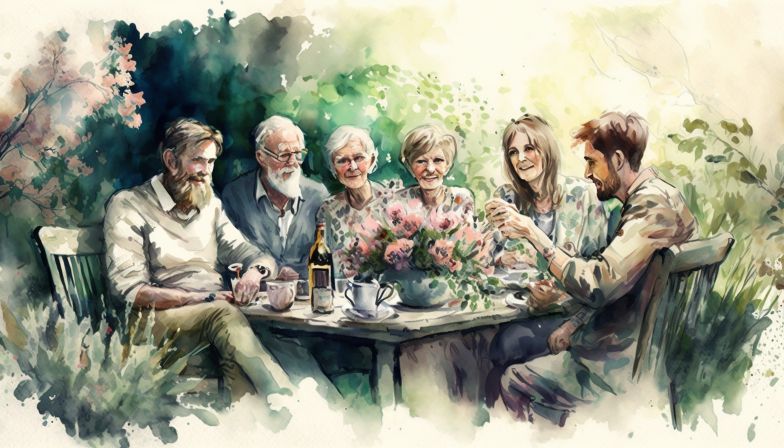 Friends – Scorpios make great friends, with honesty and a straightforward approach, coupled with intense emotions. They are dedicated, loyal, and intelligent, and enjoy the company of witty and fun individuals who bring love and color into their lives. Their friendships are full of surprises and sudden turns and may sometimes end abruptly without explanation. Scorpios understand that change is the only constant in the Universe and accept it in all their relationships.
Family – Scorpio is a sign that experiences a challenging relationship with the Moon, and they are always faced with the task of freeing themselves from certain family values and patterns that were imposed on them at a young age. During times of pain and suffering, they turn to their closest family for help and feel their love and support in the darkest of times. However, they may fail to recognize that love can be expressed through light, colorful, and creative means. Scorpios find this expression through the families they create, rather than the one they leave behind.
Scorpio Career and Money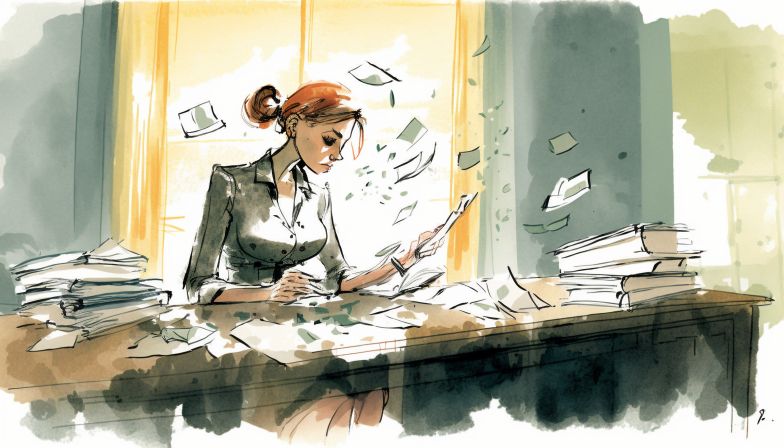 Scorpios possess a nearly disturbing level of dedication when it comes to achieving their goals, making them fantastic in management and problem-solving roles that require significant energy and effort. They thrive under pressure and excel in stressful environments that require a calm and steady hand. The best career choices for Scorpios are in scientific and research fields, and they make excellent
detectives, police officers, psychologists, and surgeons. However, their high expectations of others can make teamwork challenging as they expect the same level of respect in return, even from those who may not be capable of such an approach.
Scorpios are disciplined with their finances and can stick to a budget, but they also enjoy living on the edge. They work hard for their money and strive for independence, but may easily accrue debt, loans, or mortgages, often managing money that isn't even theirs. Nonetheless, money provides Scorpios with a sense of control and power, and they are rarely willing to take risks that they are not sure will pay off in due time.
Scorpio Man: A Lover's Guide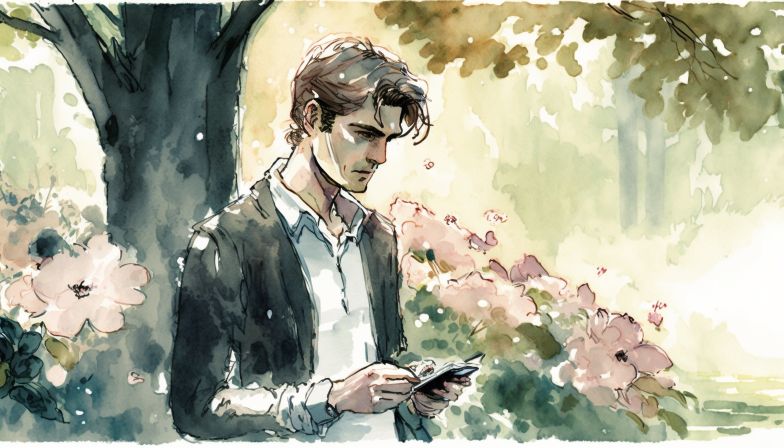 Scorpio men can exhibit various traits, such as being confident, intense, and competitive, as well as having a strong sexual drive. However, they may also display qualities such as being obsessive, compulsive, and jealous, which are often balanced out by their deep love and devotion. To help a Scorpio man stick to his plans, he would benefit from a practical partner who can also maintain an aura of mystery, intrigue, and quietness around him. A Scorpio man thrives on the game of seduction and requires a partner who can surprise and challenge him. As a result, he may be drawn to those who are already in a relationship or those who are hard to get.
Scorpio men are attracted to women who are confident and flirtatious, but they expect honesty and undivided attention once they decide to settle down. For them, a deep emotional connection is more important than just physical attraction and compatibility. They long for sexual experiences that go beyond just physical pleasure and seek a partner who is willing to bare their soul. Once they find such a partner, they will hold on tight and never let go.
Scorpio Woman: A Lover's Guide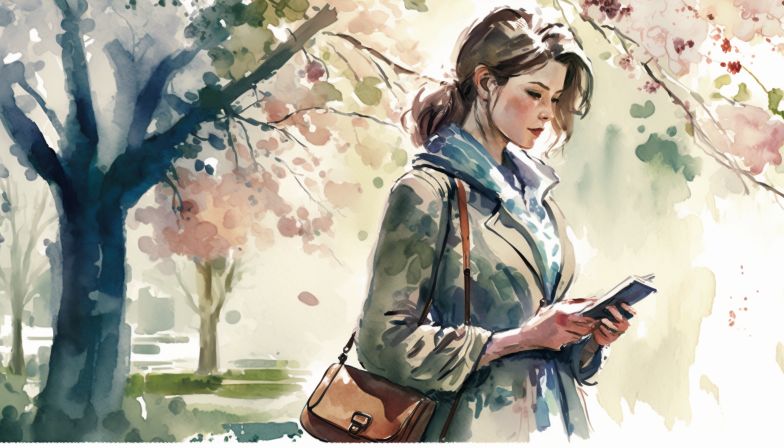 The Scorpio personality is multifaceted and captivating, making Scorpio women magnetic, alluring, and mysteriously calm. They have a great capacity for kindness and a desire to do good in the world, but they need a partner who treasures them and accepts their need for control in their love life. The partner a Scorpio woman chooses belongs to her and must be a good listener, willing to embrace the shadows she struggles to accept.
Dating a Scorpio woman can be both entertaining and challenging. Winning her love requires a significant amount of time and patience, as she is not easily won over. While she may be naive in interpersonal relationships, she is not in her sex life and the choice of partners she shares deep intimacy with. She is possessive yet giving and devoted, and needs someone who is honest and won't let her down. Scorpio women can be tough on forgiveness and are unlikely to offer a peace offering. They rarely admit they are wrong because they blame themselves senseless long before ending up in a conflict.
Compatible Signs Scorpio Should Consider: Cancer, Virgo, Capricorn, Pisces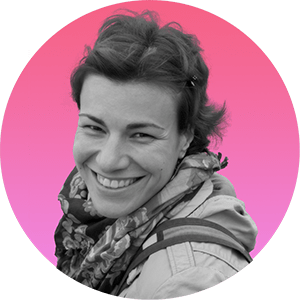 Iva Vucinic is a highly regarded professional astrologer & psychologist. Certified by the International Society for Astrological Research (ISAR CAP) and a graduate of Johannes Kepler Institute.
Iva is also an accomplished writer, with her work on astrology featured in major media outlets such as Yahoo, Daily Mail, Cosmopolitan, BuzzFeed, NBC ...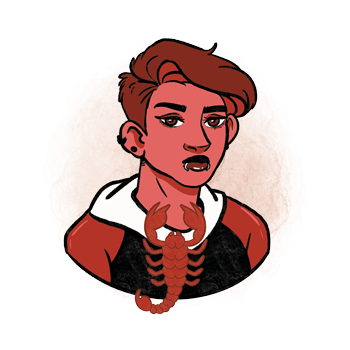 Additional Information
Scorpio man - information and insights on the Scorpio man.
Scorpio woman - information and insights on the Scorpio woman.
Scorpio compatibility - the compatibility of Scorpio with the other astrological signs in love, sex, relationships and life.
Scorpio history - the history of Scorpio and the stories behind it.
Scorpio symbol - images and interpretations of the Scorpio symbol and ruler.