Information On Capricorn Astrology
The Capricorn Zodiac Sign: Complete Capricorn Horoscope
Element: Earth
Color: Brown, Black
Quality: Cardinal
Day: Saturday
Ruler: Saturn
Greatest Compatibility: Taurus, Cancer
Lucky Numbers: 4, 8, 13, 22
Dates: December 22 - January 19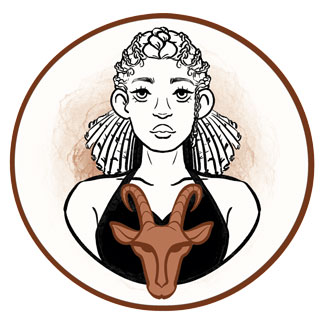 Capricorn Personality Traits
Strengths: Responsible, disciplined, self-control, good managers
Weaknesses: Know-it-all, unforgiving, condescending, expecting the worst
Capricorn likes: Family, tradition, music, understated status, quality craftsmanship
Capricorn dislikes: Almost everything at some point
Capricorn is a sign that is associated with time and responsibility. Capricorn individuals are typically traditional and serious in nature, possessing an inner sense of independence that allows them to make significant progress in both their personal and professional lives. They are skilled in self-control, can make realistic plans, and are capable of managing many people at once. Capricorns learn from their mistakes and rely on their experience and expertise to achieve success.
Belonging to the Earth element, like Taurus and Virgo, Capricorns are the last sign in the trio of practicality and grounding. They are focused on the material world and are adept at using its resources. However, this element can also make them inflexible and stubborn, particularly in their relationships. They may struggle to accept the differences of others that are too far from their own character, and out of fear, may try to impose their own traditional values.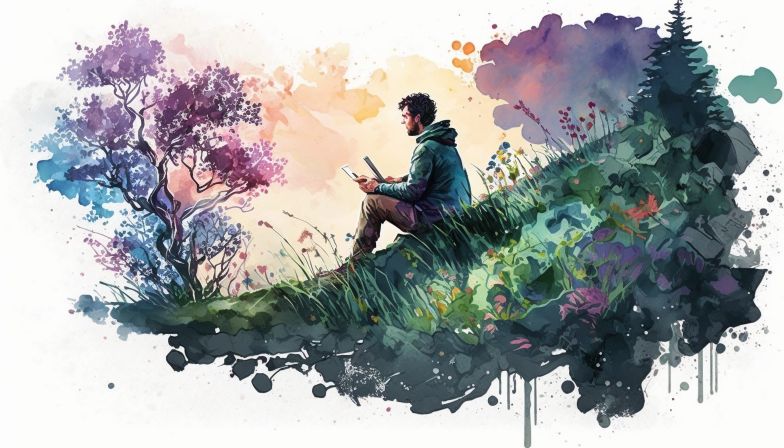 The ruling planet of Capricorn is Saturn, which represents all forms of restriction. While its influence makes Capricorns practical and responsible, it can also make them cold, distant, and unforgiving. They may struggle with feelings of guilt or rride and become fixated on the past. To lighten their own lives and become more positive, Capricorns need to learn to forgive.
Capricorn – the Goat of Fear with a tail of a fish. This symbol represents the decision to protect oneself from monsters in our minds, lives, and physical surroundings. Capricorns are always ready to transform themselves to confront and conquer their fears. However, this defensive mechanism can lead to a chain reaction of fear. Capricorns face the world with bravery, never running away but constantly battling their inner monsters in secrecy.
Capricorn Love, Sex & Compatibility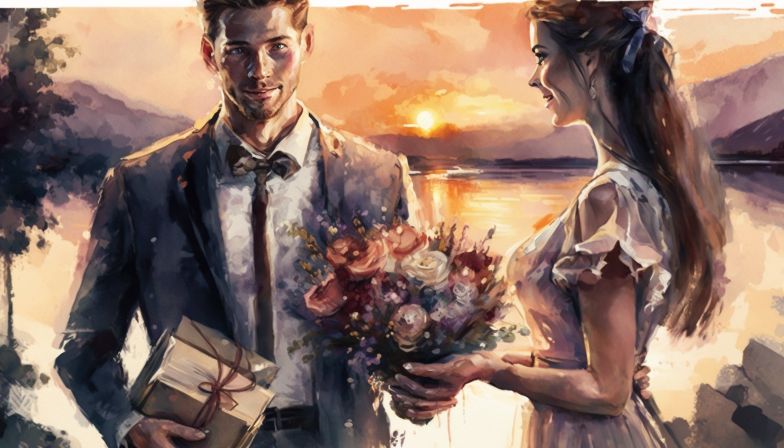 It's not easy to capture the attention and heart of a Capricorn, but once their walls break down and their heart opens up, they can be committed for a lifetime. Capricorns relationships with other signs can be challenging due to their difficult character, but the shared feelings that come from such a deep emotional place are a reward for their partner's efforts. They tend to show sensitivity through actions rather than words, and it can take years for them to open up enough to discuss their actual emotional problems.
Capricorns are focused on their personal goals and can sometimes lack compassion and emotional connection in their relationships. They are dedicated to providing the stability of a "normal" life and their partner can rely on them as a stepping stone for personal endeavors, and they can have a lasting bond with a constant tendency for growth. However, they are not very willing to compromise and may even create problems just to solve them or feel bad that a problem was never resolved.
Although Capricorn may be a rigid Earth sign set in their ways, they can still be a perfect match for certain signs of the zodiac. Here are some signs that are compatible with Capricorn:
Capricorn Friends and Family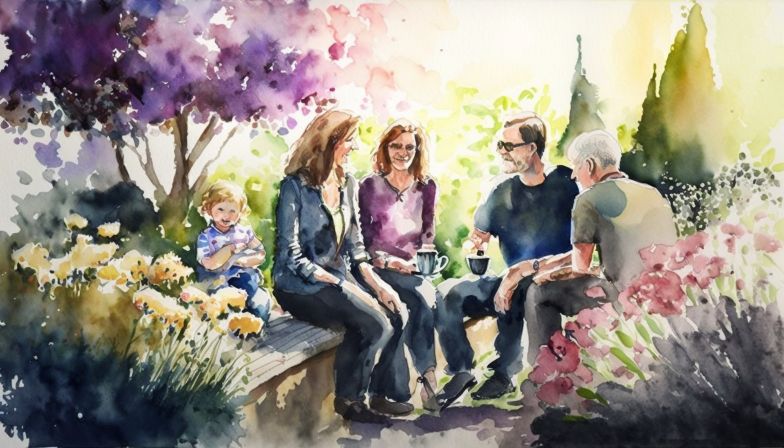 Friends - Capricorn individuals are intelligent, stable, and reliable, making them loyal and excellent friends who can serve as pillars on their friends journey towards their dreams. They prefer surrounding themselves with people who respect boundaries, are warm, open hearted and loyal enough to follow their lead. Capricorns are not likely to collect too many friends in their lifetime, but they will turn to those who make them feel at peace, intelligent, and honest at all times.
Family – Capricorns have a deep understanding of family traditions and feel connected to every single aspect of their past, including their childhood. They love bringing out memories of the past during holidays and birthdays. Conflict over dominance in their household is typical for Capricorns, with their father being an extremely important figure in shaping their self-image over the years. As parents, they tend to be strict but fair and are ready to take on the responsibilities that come with raising a child.
Capricorn Career and Money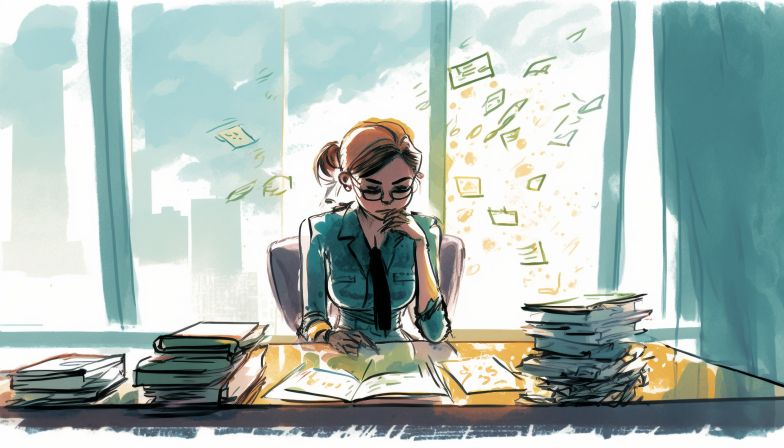 Capricorns are known for setting high standards for themselves and are characterized by their honesty, dedication, and perseverance. They value loyalty and hard work above all else and tend to keep those with these qualities close, even if they are intellectually inferior. Capricorns are concentrated and resourceful individuals who get the job done and are willing to commit completely to the final product, even if it requires long hours. They excel in management, finance, programming, and calculations. Deeply rooted in tradition, the state, and the system they live in, Capricorns prioritize having all their paperwork in perfect order, their documents clean, and their files impeccable.
Money is highly valued in the lives of Capricorns. They tend to manage it well and save for a rainy day, as long as their debts do not consume their actual abilities. Capricorns are hard workers who strive for a higher cause, and they will do everything in their power to become debt-free, whether it is from loans or mortgages, knowing that true success will only come in the long run.
Capricorn Man: A Lover's Guide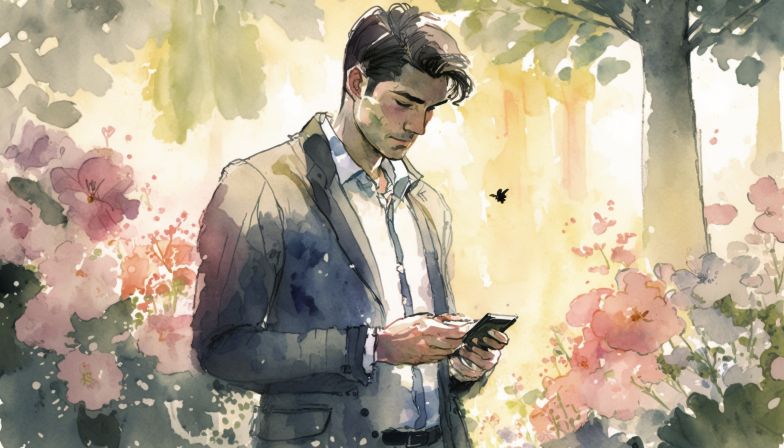 Capricorn men are known for being determined and ambitious, striving to reach the top in order to receive the the rewards that come with success. They often prefer realism over unattainable dreams, but they are not afraid to pursue more realistic dreams. Capricorn men have a strong need for control and can be judgmental towards their partners, expecting them to live up to their expectations. Their nature is centered around accomplishment and responsibility, often leading them to prioritize their romantic relationships lower on their list of priorities.
When it comes to relationships, a Capricorn man desires to take charge and make the rules from the beginning. They seek a practical, grounded partner but often end up with someone who is more emotional and has a difficult time controlling their heart. When starting a relationship, a Capricorn man will consider ways to show their feelings while also respecting societal norms. They expect the person they are with to feel comfortable and attractive, regardless of the amount of affection they give.
Capricorn Woman: A Lover's Guide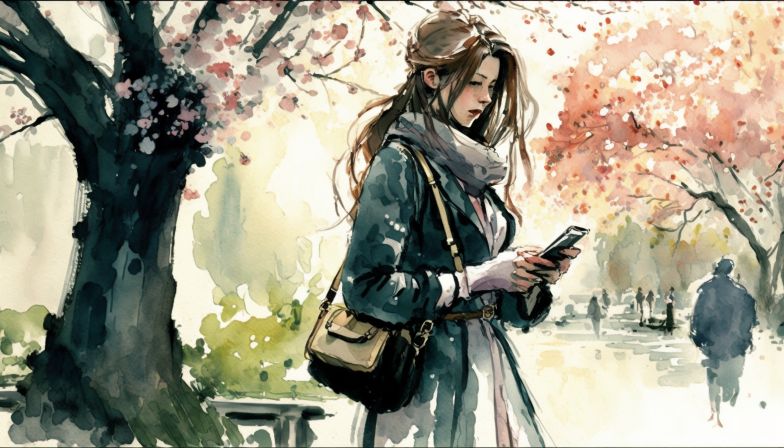 Capricorn women are known for being ambitious, persistent, responsible, and reliable. They desire to find a partner who can make them smile and are eager to open up and feel that special pull of emotions that bring warmth and possibilities for any future. However, it may take time for a Capricorn woman to lower her guard so she can feel safe and comfortable enough to show just how sensitive and caring she can be when she is in love.
A Capricorn woman seeks a responsible, calm, and hard-working partner who will take care of her in the event of any negative future events. She needs to feel comfortable with the people she dates and takes time to decide what she wants out of each relationship. Born under a Sun sign that exalts Mars, her instincts and initiative are strong, making her a passionate lover who is always in charge of her own life, regardless of outer circumstances.
Compatible Signs Capricorn Should Consider: Taurus, Virgo, Scorpio, Pisces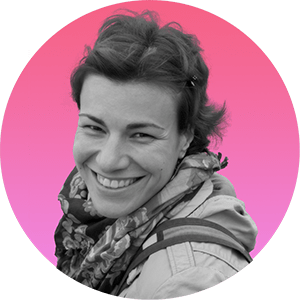 Iva Vucinic is a highly regarded professional astrologer & psychologist. Certified by the International Society for Astrological Research (ISAR CAP) and a graduate of Johannes Kepler Institute.
Iva is also an accomplished writer, with her work on astrology featured in major media outlets such as Yahoo, Daily Mail, Cosmopolitan, BuzzFeed, NBC ...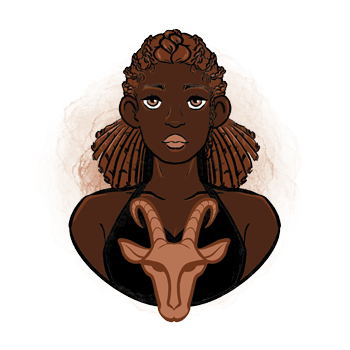 Additional Information
Capricorn Man - information and insights on the Capricorn man.
Capricorn Woman - information and insights on the Capricorn woman.
Capricorn Compatibility - the compatibility of Capricorn with the other astrological signs in love, sex, relationships and life.
Capricorn History - the history of Capricorn and the stories behind it.
Capricorn Symbol - images and interpretations of the Capricorn symbol and ruler.