Challenges For Our Healthy Routine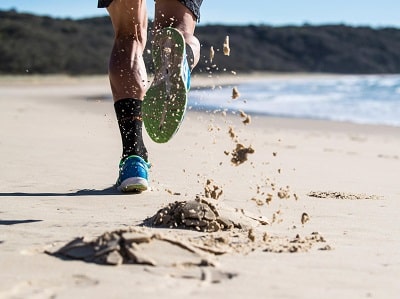 The upcoming transit of Mars through Cancer seems to be the best possible moment to write about this topic, for our physical body is the temple we often fail to nurture well enough due to emotional blockages from the past, our own feelings or those of our ancestors. Every intense emotion can be felt in our physiology if we focus on it, shame being found in our upper stomach, guilt in the lower, sorrow and hurt in our chest, etc. These signals should in no way be neglected or shoved aside for they might progress to become much larger health problems over time, if the mechanism of denial takes over.
Why We Get Detached

Detachment from our physiology is in fact detachment from the Earth, from our grounding, and the sense of responsibility for Self we all need to get a hold on. Mars is the ruler of our first chakra and shows our readiness to be active, move, show initiative, turn to exercise and sports, and make sure that our body can carry the weight of life we wish to live and create. It requires a healthy routine, a sense of responsibility towards Self, seen in the exaltation and the excessively potent position of Mars in the sign of Capricorn. In the field of shadows, this is the position that asks for sacrifice, but when we are in tune with the rhythm of the Universe, we realize that "sacrifice" really makes us high on endorphin, makes our stomach happy, and makes us feel safe and protected from the world. With this perspective, maybe it isn't a sacrifice at all.

The reason we turn to negative interpretations of a healthy routine lies in the simple fact that we wish to turn away from the pain and protect our heart. Each step we make and the touch our heels have with the ground is our touch with the ancestral line preceding us. This brings the sense of belonging and protection we crave, but also reminds us of the baggage and shadows in the path our ancestors left for us to resolve. The bigger the baggage, the greater the responsibility we are to take, and it could become the additional drop in a full glass that we can't seem to handle anymore. Lack of physical activity shows our fear that we will be burdened even more, and that we won't be able to handle and carry the weight left for us to lift and set free from. Luckily, we have been given this body, these ancestors and these circumstances for a reason. With enough faith in ways of the Universe, we might find the right dosage and routine that will keep us healthy and bring the sense of challenge that can be carried with dignity and color of a joyful, creative life.
Out of Control

The bravery needed to keep our body fed and in a healthy wave of activity comes from the ability to let go of the sense of control we often seek. Our emotions will only be free and set free from once we let go to their invitation and do whatever they want us to do. When we truly set free and give ourselves the right to feel anger, resentment, loneliness or sorrow, in front of others, just as we would alone, this brings much greater benefits to our material world than we have anticipated. Still, the change needs to take its course and tests our faith over time that is needed for our inner world to cleanse. Instead of passively avoiding any more pain, Mars is about to show us that we need to let the steam out to not implode. It is the initial move in our heart, the inner child that wants and craves to go somewhere and at times, it will be impossible to hold it back. Its role is to show us where we didn't follow our authentic emotional needs, so we can turn to them once again. Realize that you are not your parents, nor your great-grandfathers and that their ways don't define you for as long as you are ready to cry out, scream out, and put your heart and love for Self on top of your priority list.