The Ideal Date For Each Astrological Sign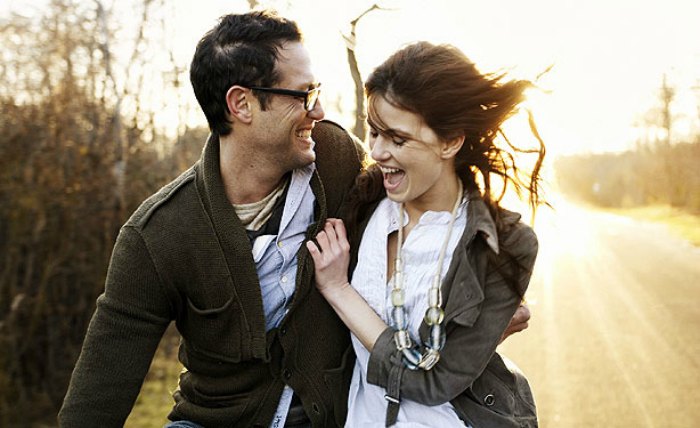 Going out with our loved ones always makes us happy, but choosing the ideal place for a date can sometimes be a difficult task. Continue reading to find out what the stars advise and select the ideal location for your date, according to your partner's astrological sign!
Aries
Aries live for new experiences and adventures. They need something that will change their usual routine. Surprise them with a trip to a new place, where they can explore new things. They will be more than happy to accept your invitation for camping, hiking, or an adventurous active vacation.
Taurus
Taurus representatives are these hedonistic, slow and dreamy individuals, full of life and ready to sense all of its satisfactions in slow motion. Take them to a local winery for some wine tasting, to a new restaurant where the chef is amazing, or simply organize a romantic evening filled with some moderate, impractical expenses that they deprive themselves of but secretly desire.
Gemini
Gemini love to learn new things and stay on the move. To choose a proper setting for your date, remember that their mind needs to be aroused, and their senses and interests awaken. Organize a movie night to watch a documentary or a scientific film, take them on a drive through incredible scenery, or surprise them with a weekend out of town.
Cancer
People born with the Sun in Cancer like to visit places in which they will feel comfortable. Whether it is a restaurant or a coffee shop - they like the peace, good taste, and familiar faces. However, Cancer is a sign that exalts Jupiter and this gives them a flare for travel that isn't always visible at first sight. To truly make your Cancer happy, ask them about places they'd like to visit, secretly buy plane tickets and wrap them up as a holiday, or a birthday gift.
Leo
If you want to make your Leo unusually happy, make them the center of your attention. Stare in their eyes, make the evening revolve around them, think of expensive, irrational ways to spend your money on this date and take them to fancy places they didn't visit yet. On a regular night, take them dancing, singing, and give them the opportunity to act like a child.
Virgo
Virgos are practical and curious, interestingly open for change and movement even though they belong to the element of Earth. Their modesty, sensitivity and often too much work, bring them into a routine that wears them down, especially if they don't have a higher cause to work towards. Pull them out of this state and do something that isn't ordinary - they will be thankful.
Libra
Libras love everything in fine balance, and their ideal date means just that. They want to spend time with someone they can talk to with ease, in an idyllic setting. Their date should be in sync with the weather, colored by a certain atmosphere, dim lights, fine wine and room to move and speak without anyone breathing down their neck.
Scorpio
Scorpios need enough time spent alone with their partner, and love sexual activity most of all. Still, there are many things to do that will lift up their spirits, but they rarely include typical dating activities. Even though they will enjoy a walk by the river, their sign exalts Uranus, and they want to go to a new underground club, visit some mysterious, dark places that they've never seen, go bungee jumping and sit on a plane to an unknown destination.
Sagittarius
The sign of Sagittarius is a sign of travel and adventures, and they easily get bored. They don't have a problem with going on a typical date for as long as they feel the first rush of emotion towards their partner, but after a while they become restless and feel the need to continue their search for home. This is a partner that will literally follow you to the end of the world. Pack your bags and take them on an unexpected journey!
Capricorn
To choose a date for a Capricorn, there are several things you can do. Since they love tradition, you can hold on to a certain time of the year and a certain activity you once shared. If you'd prefer something active and inspiring, take them to an archaeological site, to a history museum, or an opera. They will gladly sit out through a classical music concert or an all-night-long jazz gig. Don't force things and leave room for them to refuse whatever you had in mind.
Aquarius
Aquarians like company and socializing with music. Whether it's a bar or a club, they need space to express themselves, and an atmosphere that will make them feel good in their skin. In order to make your Aquarius partner happy, choose and unordinary activity, include social contacts, modern technologies, electronic music and liberal ways of expression.
Pisces
Pisces love to express their creativity and imagination, and appreciate it when others have something similar to share. To take them on a date, an art exhibition is always a good idea, as well as a concert of their favorite band, or any place that leaves room for their talent to get fed. Hopeless romantics that they are, they will appreciate a grand romantic gesture at any time and easily get swept off their feet by a simple window serenade, even more if performed poorly.