Interior Design By Zodiac Sign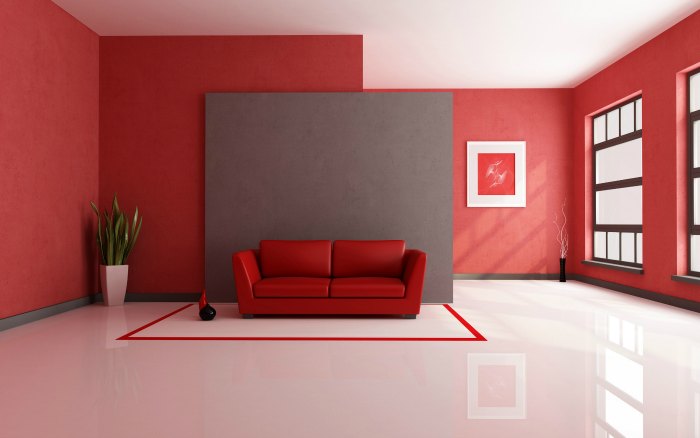 The arrangement of living space according to your zodiac sign can make your home even more comfortable and pleasant. Astrology can help you arrange your home to fit your personality through Local Space Astrology, or as we'll see in the following text, by a simple analysis of your Sun sign.
Aries: Functionality
In your home everything needs to be well organized and accessible. You don't have the patience for a lot of details and like things simple, with a couple of red objects to break the calm interior. When decorating your home, use intense and bright colors which are in accordance with your strong personality, hold on to simplicity and modern lines, and don't burden your space with things that aren't easily cleaned.
Taurus: Comfort
Your sofa and you bed are the most important pieces of furniture in your house. They have to be comfortable and large, as if made for jumping in and staying in them all day long. You feel best in natural materials and earthly colors which will create a pleasant and relaxing atmosphere. Choose furniture made out of wood, stone and cotton, water your plants regularly and open your windows wide to let the light in and support life.
Gemini: Socializing
Socializing is truly important to a Gemini, and you need multifunctional furniture that can accommodate a large number of people and also be packed on a small surface area. Install interesting wall brackets for the TV, get super-fast Internet, a newspaper bowl, and take out souvenirs that mark special moments in your life. Indulge your child within and color the walls yourself, have a trampoline or a pool table in one of the rooms, and don't forget to buy a grill for your terrace.
Cancer: Family
As a Cancer representative you like your home - homey. You want things cozy but practical, filled with memories and useful things, with a lot of open space and light so you can breathe. Decorate an entire wall with framed photos of your close family and friends, have an altar for your memories, but beware of hoarding and holding on to broken things. The greatest threat to your inner emotional state is the inability to clean your home of old things and take out the trash.
Leo: Luxury
Leos like to treat themselves to the very best that money can buy. They will want to enrich their existing collection of branded furniture with some new, attractive pieces. If you are born a Leo, warm colors are perfect for your interior. You need cozy furniture to sleep in for as long as a lion would, golden and orange details, incredible lighting and a big centerpiece for your living room, whatever you'd like it to be. Use your home to get creative and love each detail you buy for it.
Virgo: Practicality
As a Virgo, you are best known for your tidiness and discipline, and this can be seen in your home. Your shelves will be filled with small details, and you'll spend an incredible amount of time cleaning and fixing used things that would be much more functional if they were simply bought new. Choose closed bookshelves to protect their contents from dust, try to limit your need for useless details, and keep your home free of perfectionism, and as practical as possible.
Libra: Decor
Aesthetics is very important to you, so make sure to decorate the living space according to your life style. Avoid sales and used items, and don't neglect functionality just because of the way things look. Your home should be like an art gallery with a wide range of original artwork, but also equipped with cozy furniture and an enjoyable bedroom. Use bright and airy colors, metal and glass surfaces, and hire someone to clean instead of you if you have the opportunity.
Scorpio: Privacy
Your home is your favorite refuge, and it's best to use peaceful but darker colors in it, as well as furniture that is simple, soft and close to the ground. You need a modern touch to inspire Uranus exalted in your sign, so silver details on darker backgrounds are a good choice. You like your personal memories in your drawers, hidden from the plain view. Your tendency to collect things can stop the flow of energy in your home. Let the light in and don't clog open spaces to let your house and your heart breathe.
Sagittarius: Vision
You are the visionary of the zodiac and have a talent to understand how things will look when they are put together. With a knack for space, we don't have to tell you much about the interior of your home, but you should stick to colorful details, childlike drawings, and a map of the world is an indispensible detail. Your home can become chaotic and crowded with many different items that remind you of travel and exciting moments from your life. Try to keep it clean and organized.
Capricorn: Tradition
Traditional and practical, you need a home that is easily maintained. You will gladly pay more for things that last, than buy things you'll have to change in a couple od years. Decorate your home with objects that reflect your history, family antiques, vintage pieces and precious and semi-precious stones. Practical as you are, you seek usefulness in all things, and need to force yourself to go out with the old and in with the new in order to feel lighter and happier.
Aquarius: Eclecticism
Aquarians are known for their eclectic taste and for not paying much attention to the rules. When it comes to decorating, there are no rules for you, so you can freely combine prints and patterns, dots with stripes, creating your unique style. When choosing a color, find a soothing light blue, or go with silver and sparkly, purple and indigo. Satisfy your craving for newest technology and when you're done decorating plant some flowers to train your inner sense of responsibility.
Pisces: Dreamland
Pisceans want their home soothing. If this is your Sun sign, choose simpler lines to make it easy to maintain, and then fill the space with details such as dream-catchers, colorful crystals, magic dust or at least some fluorescent stars on the ceiling. Your bathroom should be lavish and comfortable, with a large bathtub, scented candles and colorful towels, and the bedroom of your dreams is an enormous bed with walls around it, dark curtains and a Pisces constellation star pattern of lights on the ceiling.