Strength Of Mars In Cancer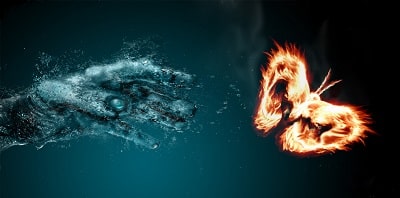 With Mars in Cancer, most of us will feel vulnerable with our fragile tensions provoked by outer influences and our hearts inviting more than we seem to be ready to face and metabolize into our lives. Emotional frailty is bruised by pure aggression and we can see human weaknesses in all their purity, lack of awareness and the contact with the animalistic, instinctive yearning for survival pulling us backwards but keeping us alive. This position is the distraction of emotion, the place where "feelings get the best of us" and lead the way even if this goes against our will.
The Truth

In a world of less shared compassion, love and belonging than each of us needs in all honesty, we must ask ourselves why are we trying to dismiss emotions and signals they send our way as we move towards the goal? Have we skipped a step or two, forgot the importance of our psychological state, or do we really consider our hearts irrelevant? Considering the fact that Jupiter exalts in the sign of Cancer, what is the real message of Mars (our instinctive action and sexuality) if it dismisses the flow of emotion and the real moral imperative of our Soul? There is a reason why all truth is found in this sign, as it is the place where our Soul is rested, safe, and close to the serenity we all seek. All meaning, knowledge and honesty seem to be set in the middle of our heart, on the 15th degree of Cancer, where we are in pure forgiveness and love with all our ancestors, ready to give purpose and beauty to each new thing that comes into our lives.

Mars represents our initiative, strength and sexuality, and it isn't exactly clear why his eminence would feel bad in a place where all knowledge is found, as well as the calling of our Soul. From this point of view, it becomes obvious that the only problem with Mars found in the sign of Cancer are wrongly set beliefs that restrict aggression, frustrate us, and put our energy to sleep, inevitably leading to an outbreak of authenticity and personal freedom sometimes in the most unsuitable way. This is exactly why Mars sometimes needs to make us cry, break our heart and cut us to bleed, so we can cleanse and make room for the right set of beliefs to settle in.
What This Soldier Protects?

It is widely known that such a position of Mars shows patriotism and extreme sensitivity on all matters of home and homeland. In this passionately, emotionally protective state, we may think that we are helping, feel like nobody else cares, but still pursue moral justice that isn't ours to define. With best intentions in mind, we could break too many limits and barriers of others and protect them from things that aren't ours to handle. This burdening us with excess responsibility, while taking away the dignity of those we're protecting, as they have been perfectly able to live their own life and destiny, suitably capable to resolve their problems without help.
One of the most important things to remember is that the only people we are meant to protect in this lifetime are our children, this including our own inner child. Our responsibility towards partners, friends and others as our equals reflects only in our deeds towards them and the way we treat our bond, as we aren't to hurt and bruise. Initiative coming from emotional conditioning shows as a desire to point our energy and chase away problems of those that are older, wiser, those that should be more capable and prepared to deal with their own issues, and this takes away the real core of energy we should use to live our own life and build the future for us, and our children.

Preserve energy and use it for yourself first, even if you are having a hard time manifesting visions that inspired you to begin with. Remind yourself that you need to protect your heart while letting it scream, bleed, and cry out if it needs to, until you can decipher its calling. It is time to act on desires of your inner child instead of restricting it just as your ancestors did. Make this change and make a step your Soul wishes to make, so lack of control will no longer present an issue but become your greatest adventure. If this is the time to let go, imagine how much could be done out of purest moral imperatives if you would just allow anger, sorrow, resentment and hatred to be accepted, embraced, so they can get out and transform into something that feeds your structured and creative Self.