The Magic Of Life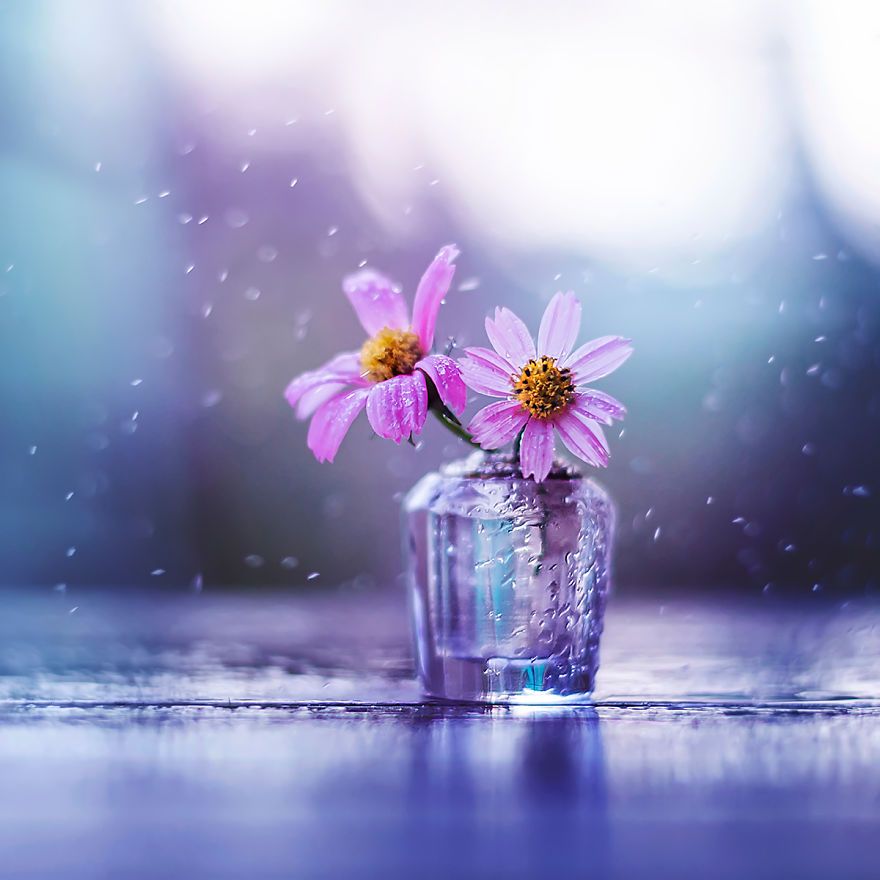 Take a deep breath and feel the moment of Venus in Pisces, approaching Jupiter and Neptune, only to meet with them where it is exalted and its most potent self. This is a time of grand love stories, incredible, alternate realities of emotion, where one can find miracles in the world around them in any possible situation. Just when hopes were lost, something turned in a different direction, an angle was changed, and with someone's help it seems like we are back to deserving what we desired in the first place but thought we would never get.
The Good and The Bad
Exaltation of Venus is always a time of excitement, when laughter, motivation, and satisfactions that can be touched, felt in our routine, are set as our primal goals. If you are already in tune with the flow of emotions within you, it will be easy to adapt to this moment, finding circumstances supportive of your actual needs. Use the opportunity to make travel plans, change large things in life based on things you love to do, or fall in love dearly and deeply. On the other hand, those of us with natal Venus strained in difficult aspects and dignities tend to turn to yearnings that have been restricted for too long. Situations that didn't have a door suddenly show us that there is always a way out. It seems like satisfaction itself is enough of a thing to achieve, for pleasures of Venus are working together with Jupiter and the Moon, bringing beauty to all matters of the heart and helping us love ourselves the way we always should.
While it is very hard to speak about challenges of Venus in Pisces, with both of its current rulers (Neptune and Jupiter) also in the sign of its exaltation, there are sides to it that should not always remain hidden. Luckily, it forms a strong sextile with Mercury just as it is gaining strength, and this should make things easier to understand and speak about as we move along. The situation seems dreamy except for the fact that while Mercury moves through Taurus it is that same Venus taking it to the sign (and the degree) of its fall. This may seem like a small glimpse of trouble, but really this is a tiny red flag that could grow to become gigantic if the seed of mistrust is watered for too long. In a way, the event can be seen as a test of faith where one needs to find beliefs that will be truly supportive of their happiness, but this requires less talk and more action, less overthinking and more feeling, less knowing and more exploring of the Self and the person we love.
The real trouble comes with the fact that communication easily gets tainted by projections, emotions that aren't really shared between two people. In a way, this is also a test of contact, for relationships play the biggest part of this entire transit. It is not only Venus, by nature, but also the fact that Mars is about to enter the same sign and live in Jupiter and Neptune for a while, waiting for her carefree, colorful majesty to arrive to the degree of its best Self. If small ego gets in the way and we start assuming and jumping to conclusions, we could find ourselves dreaming about the person that isn't really the one standing in front of us.
Be careful to listen closely, take words seriously no matter the emotional flow within you, and remain aware of the fact that it is our differences that we should be grateful for, just as much as our similarities. We may fail to know someone completely, but this should not stop us from loving them just as they are, not as we wish they would be in the future. Hold on to healthy grounding and realize that as soon as September, disappointment might kick in if we are not realistic, ready to listen, and loving enough today.
A Time of Blessings
Whatever the case and however roughly each of us might have handled the past couple of years and the turn of 2020, this transit brings a ray of blinding light that comes after the storm. Jupiter never counts its blessings but we all should, for life has its immense value only when it is properly lived. It is time to buy that risky dress, a perfume that brings out your passion, seek motivation in what is truly creative. Relationships serve as special inspiration and if you are romantically involved your partner will seem like a muse, or in another extreme, like a rock tied around your ankles. Ties to the past could become more burdening than ever when this beauty wants to float through easiness and wellbeing, through kind words and satisfaction, and will no longer settle for less than what she deserves.
It seems like the gravity of everyone's personal intuition is finally doing something right. Relationships are nurtured in real time, and you won't feel betrayed for as long as you are honest about your truest emotional intent. We are guarded and directed by higher forces and there is no coincidence in the fact that a beneficent giant such as Jupiter is about to meet with an exalted human right where love was born. While we may still be too fearful and fragile to embrace all the magic that comes through this dreamy zodiacal masterpiece, it is in everyone's best interest to try. Absorb as much as you can and truly go with the flow. Who knows what you might learn in the process?