What Will Venus Bring?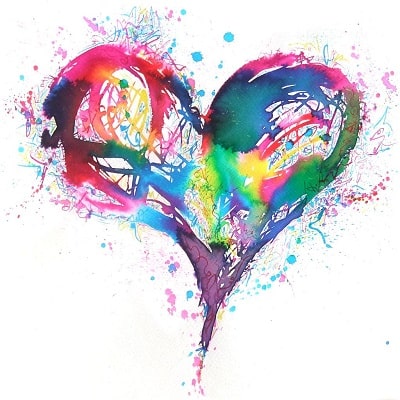 So many dreams and memories are triggered by the passage of Venus through Pisces. Some of us will be inspired to finish with colorful projects that have been started, others will fall in love, and some will try to hide things deep where no one will ever find them. There is no shame in being human and shame is the primal issue triggered by Venus that we must recognize, for our happiness and the joy of generations that will follow us might depend on our confidence and strength of dignity to allow us to shine, however damaged, cracked, or different from common we might be.
Pisces and Romance

When matters of love and partnerships are at stake, Venus in Pisces is supportive of things that are absolutely honest and true. This is why so many secret or shady bonds are created at this time, for they show our honest desires and needs and keep us fed when our regular cycles haven't managed to. When we divide our love life into two different paths, one of security and the other of passion, we only show to our aware Self that we lack faith in our own ability to connect reason and heart, our emotion and intellectual power, our instinct with awareness and control.

Venus in this sign is exalted for it allows all. There are no restrictions for it here as emotions guide us wherever they may until we are dancing with joy and inspired to live and create. It is well known and accepted that one may choose polygamy, that we don't have to be pure to be happy, and have the right to feel passionate about all those who are out of bounds, too old, too young, too fragile, too weak or too stiff. This is the spot where we are allowed to be toxic, to lie and cheat, to deceit our own hearts and hearts of others, and be flexible in our choices until we feed our personal dreams and desires. There is really nothing wrong in this position of Venus, except for its inability to see the other side and the aware, dignified and clear pathways we wish to be treated through and loved with by other people, when making our choices towards them from a personal perspective.
The Balance

Venus is primarily the planet of balance and the first thing we must think of is our own, personal balance shown by its natural habitat in Pisces. Although it loves to get some wine, dance, and be attractive for loving instinctive encounters, Venus is also the master of guilt and shame and might turn us to celibacy in its other extreme. Representing our second chakra, its role is to flexibly give room and emotional foundation for the masculine, potent and energetic impulses within. It is meant to provide balance between Mars (instinctive sexuality) and the Sun (awareness, security and rational initiative). In order for Venus in Pisces to be healthy and truly free, we need honesty for our own emotional world, and pure forgiveness for our past, present and future choices, as small of humans as we are. It is the taste of Divine that we cannot hold on to but must give in to. In its clearest manifestation, it stands for our desire and ability to let go to the emotional flow, with faith that it will always take us to the right place, at the right time.
The Absolute Truth

Venus has many things to encircle, to think about, and to feel as the point of physical pleasure and pure enjoyment in life, as well as the touch of creation, motivation and talent where truth is the essence of actual material success and wealth. Its happiness depends on self-honesty rather than honesty to others, and the first thing to do, before finding bravery to face others, is to be brave enough to face our own weaknesses, strengths and true desires that are in some ways unacceptable to our surroundings. Its truth is found in our sensations and feelings that are commonly misunderstood or judged by the collective, simply because the level of collective consciousness hasn't yet reached the point of Divine Love that we all strive for, individually. Emotional boundaries are needed here, and we all need to ask ourselves if we have taken too much of other people's sadness, guilt, or shame, emotionally blackmailed to follow in their footsteps, loyal to parents and figures in front of us that no longer make us as happy as we have been made to outgrow them over time.

Venus will not bring new grand love stories if we are feeling guilty. Nor will it bring content and peace of security to those who haven't learned their lessons and taken responsibility. It isn't this simple beneficent force in the sky without our effort to be at rest, relaxed and in peace with those who reflect our own strength and weaknesses. To manifest in pure dualism as a connection between opposites, harmony and partnership, in pure love, it requires love for Self, balance with others, and our emotions cleansed of guilt and shame. As a cherry on top, it requires our own bravery to face the world true to our authentic needs that move, swirl and inspire us, however distant from social norms and rules they might be. It is here to teach us to love Self without compromise, and to love others just the same, as we are all a part of a much larger whole. From this perspective, everyone seems to be blessed by its current position and the link with spirit guides and Divine Forces that our hearts have at the moment.