Debts Of Mercury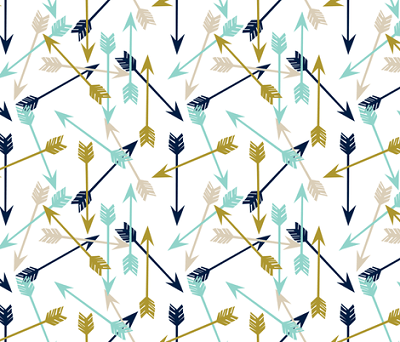 A while ago, Mercury turned retrograde on the last degree of Sagittarius, the sign of its detriment, and is now leaving the shadow of this movement. In low dignity, dispersed and distracted, our little thinker decided there was something else to learn here and went back to meet with cold Saturn in its path. In lives of many people this brought debts of Mercury to light, and depending on the house it rules in their personal chart, they were repaid through areas of life that are currently under a lot of tension.
Fears of Mercury

When we consider the natural rule of Mercury in signs of Gemini and Virgo, we see that it has a focus on a clear mind, intelligence and dialogues with strong arguments that are grounded and safe. It is a planet or reason and humanity, with a clear focus to learn about practical matters of life on Earth. No matter if its words are spoken or written and its deeds mental or actual in the material world, it has no intention of leaving the attitude and the practical view on the world around us. In need of statements that are clear and truthful, it gets in trouble when found in signs of Sagittarius and Pisces where faith and convictions are examined and all those things we cannot see or touch are found.

The greatest fear or Mercury is found in haziness of life, disappointments and unreasonable expectations. If one's ascendant is found in one of the signs that are under its rule, they tend to feel lost and distracted when it is set in surroundings such as those it is in right now. Hope creates problems and makes one question the purpose of each move they make. This reflected on all of us in certain areas of life, surely, but those born with its imprint on their personality had the hardest time accepting this role.
Losses and Gambling

Imagine a petty thief hoping to win a lottery and the image of this moment will become a bit clearer. Saturn won't let anything untrue and undeserved come and a lot of effort was put in to understand where we went wrong and where we tried to trick faith or take what isn't rightfully ours. This isn't reflected in material things alone, but also in the emotional world and our mental processes. Chasing for words of support and affirmations from our mentors and teachers seemed futile, while love was unreturned to those who are in relationships with reasonable, practical partners that are currently detached from emotion.

It is a planet that rules our throat chakra, and this was obviously the time of cleansing when deep issues resurfaced and found their ways into our mental world. Nothing we were tied to tends to stick around much longer, and we had to find a way to speak our truths, even around those who are distant and lost. As if there was a shared inability to show what we are, swimming in the unknown, we caught ourselves saying one thing only to find ourselves saying something entirely different.
The Positive Turn

When moving backwards, Mercury always reminds us and turns our heads to talents we've neglected in an effort to stay in tune with reasonable choices. Many beautiful things have been created and shared, especially those that are rooted deep inside our pain. Once we sink into damaged morals, hopeful chases that lead nowhere, and the lack of purpose we stumbled upon in the past, we found a way to truly connect to others with enough emotion and compassion, understanding their troubles through our own. No person will be immune to the structured flow of passion and opinions that are newfound, different, and a bit strange.

With no room for dogma, dishonesty, or trickery of any kind, this is the moment of absolute truth and clarity in its purest manifestation. If we set our aim high but expect nothing from our battles, ready to move for things that truly inspire us and resonate with our deeply seeded personality, there will be no obstacle set in our way. Stay true, fixing what was broken, and reexamine your directions, choices and your gut feeling. Truth will, in fact, set us free, for Mercury was never really "moving backwards". It only seemed to, from our Earthly point of view.