Miracles Within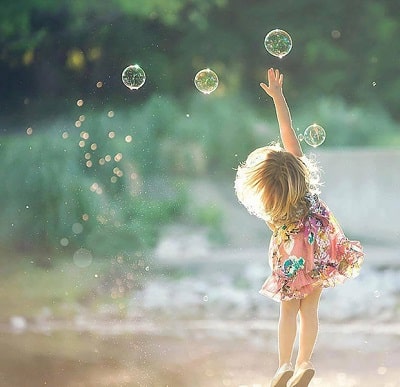 As astrologers, we understand that we, the humans, respond to the cycles of the Universe, the cycles of the Earth, and the cycles of life and death. Although this won't be quite clear until we're fully illuminated and enlightened, we have a way of sensing and feeling the hidden stories and myths that give hope, width of mind, perspective, guidance, and true belief in synchronicities that teach us about our existence on Earth. To feel inspired, light and wondrous, we must recognize our ties to the past, set free, cut loose, and embark on a mission that will give us freedom to change the future we think is inevitable. This is what Mars entering Pisces, after its long battles in the liberating sign of Aquarius, wants us to see.
How Does Mars Relate to Pisces?

The sign of Pisces is the place of pure faith, past life experiences and oceans of emotion we all carry within. It has a mission and special messages for each of us to connect to and for each of us to remember. Covering us whole as the largest surface of our subconscious world, this is a place where all struggles and ties begin and end, our past and future lives rolled into one through the blurry image of inexistent time, as it guides us in pure emotion. Pisces represent our most sensitive outer layer of emotional protection and require awareness of our heart to be pure and manifest in our lives as we wish them to. They hold the potential to true grounding, for all of us seem to be missionaries on a path of God, the Universe, or however you'd like to name it.

When Mars finds its way into this sign, it becomes clear if we have fought the wrong battles. We start realizing that we have yet to learn where our future lies, coming as a reminder of what our body truly craves and desires. There is no "common sense" here, except the one found in our physiology, the impulse felt in the core of our physical existence, and the vast waves of emotion coming out of this pure message of the material body we were born into. Mars in Pisces is the initiative to manifest our vision and our beauty, so we can create what we desire most without ties and attachments to anything that drains our energy away. Pure earthly energy of Mars is what truly enables our bodies to contact Heaven itself, right here, on Earth. Although this might not be reachable until we've made sacrifices, felt deep repentance over our own child within, and went through enormous amounts of pain, its battles will all be worth it in the end as we cleanse of responsibilities that aren't are own, and claim what we're brought here to do.

The touch of reality will be an issue here, and idealistic approaches could taint our relationship goals and views one too many times. This shouldn't distract us from our wishes though but remind us where we truly stand and how important our truth is. We are to say "things are what they are" with understanding that allowing ourselves to sense the real position we are in, also allows us to change it. For as long as we try to find the reality that simply isn't, we won't have the power to make reality itself work for us.
Finding Ground Among the Waves

Although it may seem impossible to swim out alive at times, or as if we must protect ourselves from deep truths carried in our emotional world while fearing that we'll get stranded on a deserted island, there is always a way out of these enormous tides. Many will say that faith pulls you through, but in my opinion, this faith needs to be faith in our own ability to process what we've been given. However dark or painful our issues might be, they carry a sense of magic and creation to be shared with the world that cleanses them, gives everyone hope, a sense of belonging, making logic out of the most confusing issues.

For a while, it won't be easy to come to terms with beliefs of others. We will all feel the need to struggle against the tide in weeks to come, and the backwards run of Mercury won't seem to help as everything around us seems to break apart and fail. Communication about our emotions will only run smoothly if we truly hold our position and understand that we have the right to feel whatever it is that we're feeling. The fine line where our emotions intertwine with fears of other people could be shaken and self-protection will come as a pure physical necessity. We will all spend some time alone with our thoughts and feel pressured into strange surroundings that we are yet to accept. Our faith in our strength will define our steps, and things could seem out of our control if we don't let go to life itself.
When We Become Magic

Since Neptune, the ruler of Pisces, falls in the sign of Leo, we all have a task to get rid of "small ego" to discover our personal truth. We are to grow and rise, until we reach the purest connection to our child within, for it is the only living entity that has the power to connect us with purity of the Universe itself. Our most fragile and faithful inner being is what should send us messages every day, and if we listen closely to our joyous little Self, play, create, and make our lives fun again instead of trying to be grownups, we will understand what we need to do in order to make every situation in our life feel right. This won't push us away from responsibility as we may think. It will push us into the real responsibility that we have towards our vulnerable selves, our truths, and our happy cores of personality. Relief comes as we hug our little children within, give them hope, and tell them they are not alone, abandoned, or left behind. We must become small once again, to remember what its like to truly be big and have contact with our own guidance from above.

Once our processes are clear, and we give back the baggage we claimed from our parents, authorities, and all those who bruised us along the way, we may understand how bruised they have been in the first place, and start respecting their role in our lives – to bring us to this moment where we exist in our truth. No matter the amount of pain, loneliness or struggle, we will come to find that there is a part of us that always had something beautiful to do, to discover, and show to those who haven't been lucky enough to be in our shoes. What we need to do is remember that all those miracles of the Universe we feel deep within our hearts, are already here among us, already possible in the material realm of the Earth, and up to us to show, share, and create. None of us is powerless to do so or we wouldn't be here in the first place.