When Our Visions Come To Life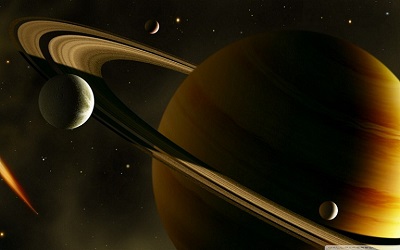 Our Lord of the Rings came to the end of its travels in Sagittarius and just got back to its natural element of Earth to find its ways to manifest visions, use knowledge, and set goals and plans based on solid beliefs. The transition to Capricorn may be easy or hard, depending on the resistance we put into our world of convictions for the unseen and all those things that are troubling and dark. Shadows will come alive, but so will magic, and everything will turn out to fit into the perfect equation of the Universe in the end.
The Beauty and the Shadow

For almost three years, Saturn was moving slowly through the sign of Sagittarius on a mission to clarify things and make us understand where we need to slow down and be more realistic. The bubble has disappeared and all those pink goggles we have been carrying around have been broken, for good. Although this created many difficulties and made some of us question our entire purpose in life and the aim we set for ourselves in the past, truth was found in the darkest of places and a foundation was set for times that are yet to come.

We know that Saturn is "as maleficent as it gets", always telling tales of difficulties, restrictions and loss. However, we must keep in mind that it also stands for our true faith and our connection to God and the Universe, teaching us about responsibility and the shortness of life here on Earth. Its limitations are only natural and they can be overcome only when we accept them and become truly aware of their complexity and necessity in our lives. Once we embrace our position, here and now, we may set free from fear and start working on the way out, making the perfect plan that will set us free.
Saturn's Rule

Creating a fine line of balance between the past and the future, returning our hearts and our bodies into this moment in time, Saturn had something to teach and its lectures always serve a purpose. In days to come, they are to manifest in the real world and we all have a task to implement our knowledge in practical things, career strivings, and all work we wish to get done. Visions we have had until this moment will turn to life and depending on the positivity of our beliefs, they will be freeing or torturous. Belief is about to show, seen as a statement to all those things that are found in our hearts.

Time will flow in a normal pace, however this may be perceived from our personal points of view. Slow and steady, each equation of life is about to develop and present itself above our head, as a cross to be worn or a halo to lift us one step higher with every ray of light we open our hearts to. If we don't put too much resistance into facing our shadows, we will have a chance to take responsibility for our lives and dive deep into the unconscious world to finally move and break our limitations.