Mercury, Venus And Mars In Local Space Astrology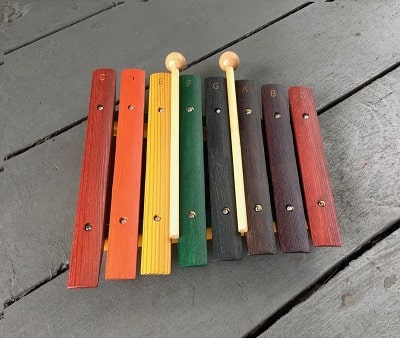 Personal, fast planets have a quick impact on our lives and when changes are implemented in our home on their lines, they will be felt almost right away. These are lines of personal struggles, movement, passion, creativity, and our primal energies. When we fulfill their needs on both ends, we can find ourselves in a strange situation where we suddenly aren't triggered by the same events, people, or conversations. Shifts in space can become a powerful tool for healing when working on personal entities such as these, fast and productive.

Still, we cannot expect miracles when they are connected to Saturn or Pluto, as there seems to be some form of a magnetic pull for strange breakages, mix-ups, changes of color, etc. If you have a deeply rooted burden on one of these lines, you can expect the bathroom tile to break just as you removed the broken mirror, or a hole in a wall that suddenly cracks on the same day when you fixed the socket there. The faster the planet, the quicker the new problem may be magnetically summoned, as if the line's purpose is to get on your nerves. This only speaks of the deeply rooted need for your attention so be tender with your fragile line and fix whatever might be broken, with as much resources as necessary. Investing the energy in such entities to keep them clean, functioning, and freshly renewed, is never a bad decision. Add more of its symbolism and replenish it as often as necessary.
Mercury

Representing our human nature through signs of Gemini and Virgo, Mercury speaks of our way of thinking, communication, and ability to control our practical daily routines and issues. It requires a smartly organized (Gemini) and practical, clean (Virgo) home, and always carries both sides of its dualistic nature to the plate. This is a line for which it is extremely important to feed it on both sides and not just one, for even though you may do well with the sign of Gemini and its quick way of thinking, you may be distant from matters of physiology and the material world in Virgo, and vice versa. Most of all, this line requires balance and should be observed with special care, as it is our quickest way to release tension from the mind and start the process of purification of our Soul.

The line of Mercury is an excellent place for a library, books, notebooks, coloring books, newspaper, your printer, computer, or a pencil holder with different pens of all colors and shapes. This line needs diversity and movement and always serves well for things we routinely use, small electric gadgets, kitchen utensils, a place to lay down (and pick up) your keys, phone, or wallet. It can also be a good place for our pet's resting spot or a corner with toys of all sorts. Emphasize the combination of symbolisms with planets it gets along with. For example, if it has a strong, supportive aspect with Venus, add some freshly bought beauty magazines, small, yellow, greenish flowers in a pot, or youthful, feminine details such as earrings or hairclips that are used often. If it is in a fine aspect with Jupiter this is a spot for your detailed world map or books about travelling. Whatever its aspects do something to shed a light on them and experiment – trying out different settings, one at a time. Keep things new and changing, moving, in the cycle of use.
Venus

Ruling Taurus and Libra, Venus speaks of a cozy and beautiful home where colors are balanced, and things are not only pretty but also at the reach of your hand and easy to use. This is a planet of ease and art and should represent the flow of one's emotions inside a home, boldness to use color to express what is true and beautiful while at the same time standing for a place where we can relax, rest, and enjoy ourselves fully. When the line of Venus is well-fed, the home is enjoyable for anyone in it and attracts loving relationships into one's life.

This line needs art, emotion, and love to be found on it. It can be a place for a cozy green couch, but also a spot where your pink flamingo with pearls will spread its wings. This is a line mostly dependent on personal inspiration and motivation and should be marked with items that inspire your heart and bring out your most loving emotions. To start with, this is a place of romance where pictures with your partner are always a good choice. Give it something heart-shaped, green, or pink, flowery, growing in a pot or drawn in numerous colors on the wall. Here lies the piano that is played with joy, any other musical instrument, your stereo system, or a favorite painting or sculpture.

To soothe the grounded side of Venus, apart from chasing for coziness, a heart-shaped blanket or that green couch, we can always chase for taste. Venus loves sweets of all sorts and you can put a bowl of candies or chocolates here, as well as fruit or a cake tray that you love to use. This is also an excellent place for a Christmas tree with all the presents to boost the energies of Venus at the beginning of each year and its new cycle through the zodiac.
Mars

Different from Mercury and Venus, Mars is a little slower, external, and standing as a door to a different timeline and dimension. We must be very careful when dealing with its line for Mars is fallen in Cancer (home) and requires action rather than satisfaction. Still, it would be a big mistake to avoid its line in our home as it is a place where our energy is recharged and should not be ignored or shoved "under the rug" or this might also happen with our aggression and our own instinctive energy. On the other hand, its red color and fiery energy should not be found throughout our home as Mars requires focus and should be used with care.

Observe its line with as much precision as possible. Its line is great for something small and to the point, grounded, red, such as a healing crystal (ruby or red jasper). You can also put a sewing kit here or a pair of scissors you use often, as well as your yoga mat, stationary bike, weights, or anything used for training and the lift-up of your physical energy. It loves things in red with narrow angles and sharp edges, but anything sharp should be set with care and when it poses no danger for people living there, especially if you have some sensitive challenges between Mars and the Moon, or Mars low in dignity, requiring lots of tenderness and care.