Walking Backwards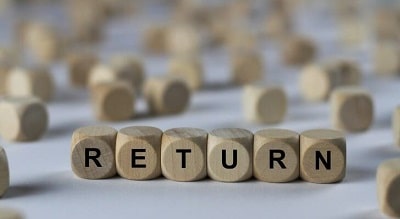 Mercury is in retrograde motion, as well as Saturn in Aquarius, and Jupiter is about to join them in a matter of weeks. Since the big mutation, when Jupiter and Saturn met in Aquarius, this is the first time they will share their backwards spree and it seems to be no coincidence that this is in some way connected to our little Mercury. This brings promise of an interesting summer, when things might not move according to plan, and surprises of all sorts could make us wonder where we should look to find our answers and learn from our circumstances.
Astrological Impact

Mercury is retrograde three times a year and it is somehow "normal" and usual for us to follow its movements and understand what this atmosphere brings. What may puzzle us in the following months is the fact that Mercury poses as a simple trigger, a message that comes behind our back to take us much deeper and remind us of things we left behind. Many old love stories will spark up again, those who were leaving are about to return, projects that died will be revived, and our minds won't even realize that there is something shady or backwards in this image.

The truth is, Jupiter and Saturn both love it when they are retrograde. Jupiter has its rule over Pisces, apart from its straightforward role of the ruler of Sagittarius. Pisces are the imagery of retrograde in their core, as a sign that precedes Aries and the representation of our collective "twelfth house" in the zodiac. On the other hand, Saturn is… well Saturn. They both find joy in returning to the past, Jupiter in link to emotional ties and feelings that we shoved under the rug, and Saturn happy to remind us that we cannot move forward until we pay our debts in full and finish with what we once started.

The important thing to realize this time around, is that Mercury and Jupiter relate from opposing signs, as partners and lovers, those who communicate openly, honestly, and freely, with humor and a higher philosophy. Mercury is turning after Saturn, as if to spread the word of social norms gone wrong and debts that still haven't been repaid (Saturn retrograde in Aquarius), only to shout out to Jupiter to come back from Pisces where Venus is exalted and where it has a chance to swim in emotions that lift our spirits high. Here we speak of emotional ties, dependencies, and idealism that leads to disappointment if we put our faith in someone else's hands instead of our own. This is no ordinary image nor context and it will bring numerous questions our way. Big love stories from the past will seem bigger, not because someone has become our Prince(ss) Charming since we last saw them, but because we haven't given ourselves a chance to process all the messages intense feelings brought on our plate in the first place.
In All Honesty

If we are being honest, most of us have a ghost from the past, something, or someone in our closet that we aren't entirely at peace with. What comes our way in the following months may show us exactly that – that we have a ghost in our closet. Take things in with caution, aware that mistakes need to be rectified without rushing into an emotional rollercoaster and breaking our lives apart. We are to learn what we were always meant to learn ABOUT OURSELVES. The most important thing here is not to get tied in imagery and imagination, in perfectionism and idealization. Each contact that ended is a lesson about needs and cravings of our own Soul. As answers are found, we can evolve and understand where more love and forgiveness are needed for ourselves. Looking within, we will find that no other person is under obligation to provide us with what we lack, and only healthy boundaries can really keep the relationship going, with both people working on their own happiness and wellbeing, protecting their joyful inner child at any cost.
Backwards or Forwards

Being retrograde, all planets merely SEEM to be moving backwards and the real term is "apparent retrograde movement" for a reason. What we really see is our limited perspective from Earth for they are spinning around the Sun, and Earth simply isn't the center of their orbit. In reality, they are all moving in their normal pace down their usual elliptical path around the Sun, fast and in balance with the rest of the Universe as they do on any other day. None of these entities will really "turn" or start walking in the opposite direction from the one that they always take.

With this said, we must acknowledge that retrograde times require letting go of small ego, pushing to become the center of someone's universe, and realizing that little should be taken personally when we consider everyone's shadows and traumas that they carry around as baggage. What we are to return to is ourselves, our needs, our emotions, and our Soul. Looking within, all that symbolism of Pisces and situations that frustrate us and force us to stop our intense energetic push forwards, will start to fade. Each truthful inner answer found during these times is a giant leap forward, and there is really nothing backwards about it.