Information on Sagittarius History and Myth
Sagittarius
History
The
History

of Sagittarius

The sign of Sagittarius does not coincide with the constellation of Sagittarius. In the zodiac, this is the sign that takes the ninth 30 degrees of the zodiacal circle. It is a mutable sign that represents the change of seasons from autumn to winter. It is also a sign that comes after Scorpio, representing everything that comes after a cycle of life that has ended. In a way, this links it to heaven and places our Souls visit after our physical body is gone.

The constellation of Sagittarius was identified as the god Nergal in ancient Babylonia, a centaur-like creature firing an arrow from a bow. This deity was often depicted with wings and two heads, human and panther. This speaks well of the two natures of Sagittarius – one animalistic and one human, and this division of the sign, the constellation and stories linked to them, is something that didn't fade in centuries. Later on, it was connected to Chiron and centaurs, represented by a horse with a human torso and head, again pointing at a connection of animalistic with human nature.

It was one of the 48 constellations listed by the 2nd century astronomer Ptolemy. The name of the constellation is Latin for "archer". Its Sumerian name was "Pabilsag" and it was composed of two words – Pabil, meaning "elder paternal kinsman" and Sag, meaning "chief, head". In other words, it was translated as "Forefather" or "Chief Ancestor", symbolically representing the moment when people turned from animals to aware beings. The constellation of Sagittarius is full of stars, clusters and nebulae, for the center of our galaxy lies in it. The current position of the center of the Milky Way is still in the sign of Sagittarius, on its 27th degree

The arrow of this constellation points towards the star Antares, the "heart of the Scorpion", speaking of the necessity for change and strangely, the direction of life – towards death.
The
myth

of Sagittarius

There's a dilemma in regards to the myth of this constellation. By one interpretation, Sagittarius is a centaur shooting an arrow, but the constellation doesn't show a creature with four legs. Because of this, it is viewed either as the satyr Crotus, the son of Pan, or as Chiron, son of Saturn.

Greeks credited Crotus with the invention of archery. He was considered a great huntsman and an even better musician, raised and lived with the Muses. Because of his talent for music, Muses requested that Zeus place him in the sky. This is when Zeus gave him two horse feet, a tail and a bow with an arrow because of his archery skills. His music inspired the Muses to applaud to him, and this was the mythological explanation on how applause came to existence.

Chiron, on the other hand, was the first astrologer and the only centaur that didn't give in to his animalistic tendencies. He was a teacher and a healer, who was also immortal and badly hurt by his friend, Hercules. Hercules was chasing other centaurs who stole his wine, shooting at them with poisonous arrows. By mistake, he shot Chiron in his thigh, inflicting an incurable wound upon him. Chiron's pain was unbearable and he begged Zeus to give his immortality to Prometheus, to take his place in the Underworld. In his wish to finally die and stop feeling the pain, Chiron gave his immortality away and saved someone's life.
The connection between the Sagittarius myth and the Sagittarius zodiac sign
The main concept of the sign of Sagittarius is the human need to overcome animalistic instincts and become more and more human. This involves learning, teaching, healing and traveling, widening one's Soul to set apart from the primal forces that weigh us down. The entire sign is split in two halves, one that belongs to the animals and the other that belongs to the human mind. Sagittarius represents everything from hunting, weaponry and persecution, to healing, learning, the divine spirit and one's focus to learn theology or philosophy.
The strongest impact of the myth of Chiron is shown by accidental betrayal of a friend and wounds that cannot heal, while the most intense need is given to an individual through preparedness to give their life for someone who is in pain, out of a need to set free from their own. From a certain point, this is a win-win situation in which a person manages to die, or metaphorically make a deep change, only to help someone unselfishly, saving their life. This explains the tendency of each Sagittarius to give, rescue and save those around them.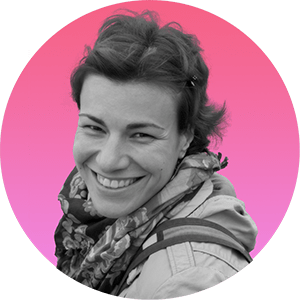 Iva Vucinic is a highly regarded professional astrologer & psychologist. Certified by the International Society for Astrological Research (ISAR CAP) and a graduate of Johannes Kepler Institute.
Iva is also an accomplished writer, with her work on astrology featured in major media outlets such as Yahoo, Daily Mail, Cosmopolitan, BuzzFeed, NBC ...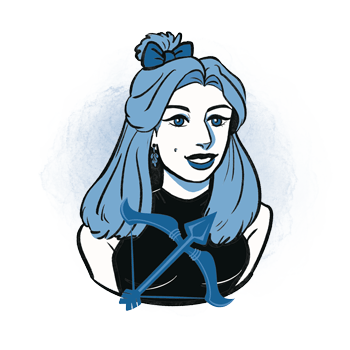 Additional Information
Sagittarius Sign - traits, horoscope, personality, dates, characteristics and astrological sign information.
Sagittarius Man - information and insights on the Sagittarius man.
Sagittarius Woman - information and insights on the Sagittarius woman.
Sagittarius Horoscope - daily, weekly and monthly Sagittarius horoscopes.
Sagittarius Compatibility - the compatibility of sagittarius with the other astrological signs in love, sex, relationships and life.
Sagittarius Symbol - images and interpretations of the Sagittarius symbol and ruler.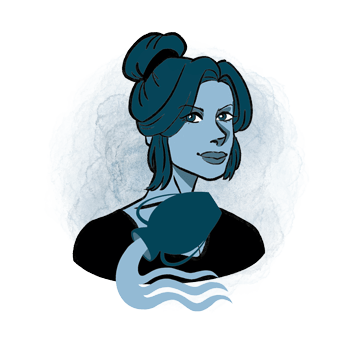 Aquarius History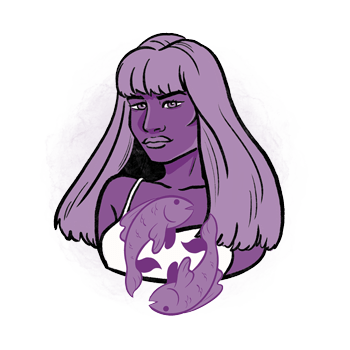 Pisces History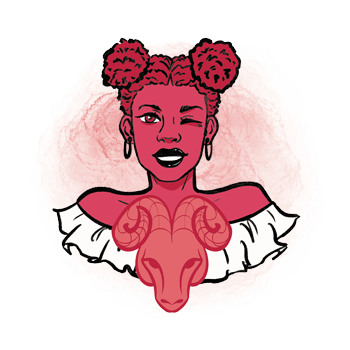 Aries History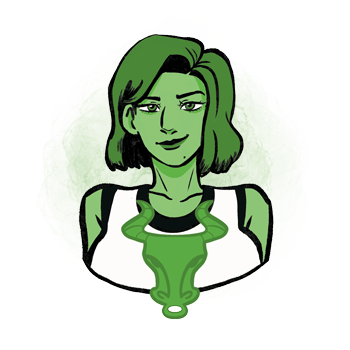 Taurus History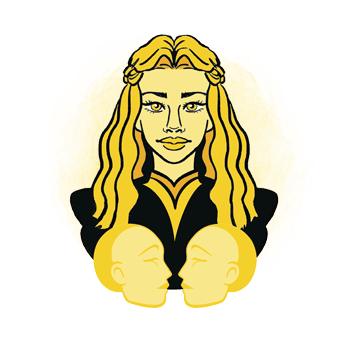 Gemini History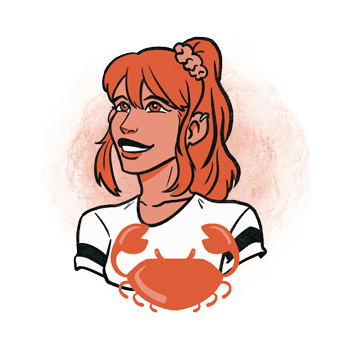 Cancer History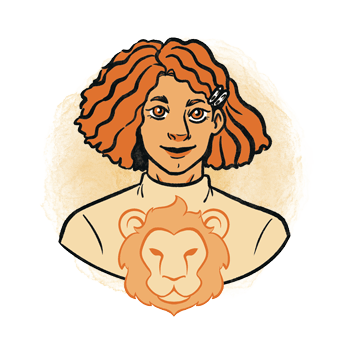 Leo History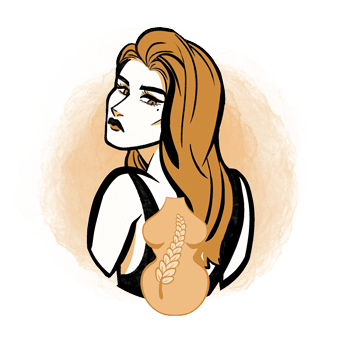 Virgo History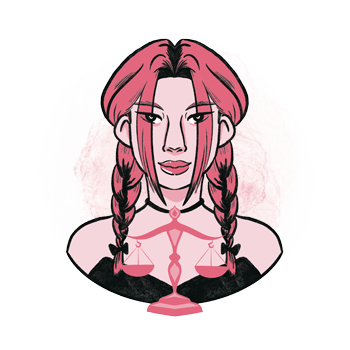 Libra History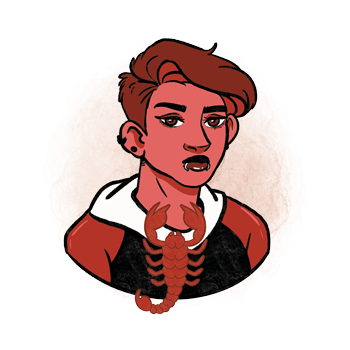 Scorpio History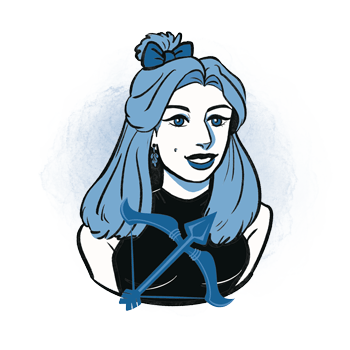 Sagittarius History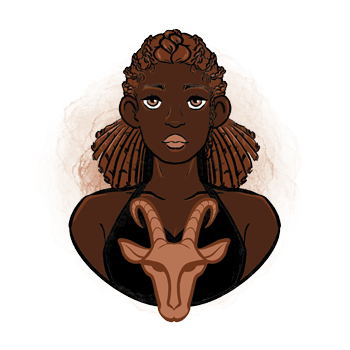 Capricorn History