Yearly Scorpio Horoscope for 2020
2020 Scorpio Horoscope
Spirit: Lasting, Dedication, Collect, Reward.
Color: Tyrian Purple.
Places to visit: India, Russia, Texas.
Things to learn: Ice Skating, Taekwondo, Paragliding.

The General Feel
A year quite specific and to the point when it comes to new beginnings and energies that need to rise from the point of initiation, this is a time to learn something new about control, focus and dedication to long-term goals. Days will be rich with information, constantly pushing you into overthinking and asking for more solid grounding, movement and productive choices that will bring material and obvious results over time.
Some of the strangest things are expected in September and October, as Mars moves backwards and Pluto turns forwards, as if to remind you of the essence of real productivity and timelines that are much more important than putting your head through a wall. In your desire to protect your heart, you could dismiss important people and compromise in disturbing circumstances that you don't have to put up with. Try to find the point of balance and inner peace in any contact and circumstance, slowly approaching your inner world instead of expressively pushing your beliefs and moral judgment through to anyone else.
The Greatest Challenges
Numerous fears could be triggered as autumn approaches, and you are to see that there is use in all things you ever did, even if consequences got much tougher than you've expected. The real challenge by the end of 2020 comes through guilt trips and feeling bad about choices made, when you have an opportunity to take full responsibility and change your life to the point of magic and the exact achievements that inspire you the most. Do not give up when faced with fear and bravely move forwards, pursuing goals that spark a light in your heart.
The Greatest Rewards
Productivity, goal-setting and strong grounding are about to bring incredible material benefits to your world. The end of March could even turn your attention to projects that will pay off a fortune, providing you with the sense of security and options that you hadn't had a chance to consider before due to lack of resources. Solid plans will open as solid options, realistic and there to be reached for. For as long as your mind doesn't wander off too far from reality, you could move far in the real world, living in the moment, ready to learn, expand, and travel with ease and natural movement.
Physiology and Body
With your energy high, the beginning of the year will seem promising, especially with all the opportunities to work on in the material world and on your own body. However, tension at work and in manifesting your visions could put a strain on your physiology and become quite stressful, especially in September and October when your immunity could drop and make you vulnerable in numerous ways. Carefully approach your vitamin intake as the summer comes to its end and clean your lungs and stomach from toxic or self-destructive choices that taint your world and weaken your body.
Love and Family
Interesting emotional opportunities could come knocking with early spring, but you should be careful to assess the situation as clearly as possible, with a special view on your moral imperatives and rational choices you'd make if you didn't get carried away. Magnetic attraction shouldn't be ignored, but it doesn't have to be bluntly followed, especially not if it might intoxicate some of your closest and most sensitive bonds in life. Take the time for yourself and to see if your emotional response is solely triggered by one relationship, or does it carry numerous patterns in the background.
August brings challenges to long term relationships and romances that got emotionally spent in some way. Hold on to your healthy focus, one that takes your emotional needs into consideration instead of keeping you settled for less than what you truly wish for. Keep in mind that trust is built and quite sensitive and shouldn't be taken lightly in any situation. Silence will turn out to be a much better choice than sharp words and quarrels of any kind. Spend time with young people and children and recharge your emotional batteries any chance you get through creative contacts, friendly encounters, and cooperation that makes you smile.
Work and Finances
The start of 2020 is marked by incredible plans and long-term goals that could take the entire year ahead of you. This isn't exactly the usual time for freelance activities and short, compact projects that end quickly and with a bang. Instead, this year is colored by deep and thorough work, giving room to grand plans to be brought to reality, with focus, depth and endurance. Save something for a rainy day and when thinking about debts and financial choices, make sure they bring more benefit to the table than some of your previous engagements. The moment asks for rationality and gives freewill as a reward, allowing you to control your destiny for as long as you are willing to take responsibility for choices made.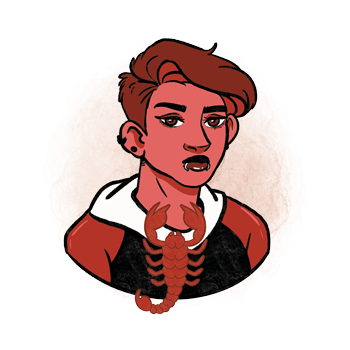 Additional Information
Scorpio - traits, personality, dates, characteristics and astrological sign information.
Scorpio Horoscopes - daily, weekly and monthly Scorpio horoscopes..
Scorpio man - information and insights on the Scorpio man.
Scorpio woman - information and insights on the Scorpio woman.
Scorpio compatibility - the compatibility of Scorpio with the other astrological signs in love, sex, relationships and life.
Scorpio history - the history of Scorpio and the stories behind it.
Scorpio symbol - images and interpretations of the Scorpio symbol and ruler.