Yearly Taurus Horoscope for 2023
2023 Taurus Horoscope
Spirit: Intense, Learning, Flow, Love.
Color: Purple.
Places to visit if possible: Netherlands, Israel, Niagara Falls.
Things to learn: Psychology, Tarot Reading, Archery.

The General Feel
Year 2023 carries a special mark of strength and power into the lives of Taurus representatives. This may be a blessing or a challenge, depending on your readiness to take responsibility for yourself and grow out of old patterns that don't bring joy into your life. In the past year, you've set the record straight, and had some important insights that will help you create a new foundation for your future. Some will choose a higher goal in their career, shoot for positions that they once thought were way above their heads, while others might decide to get married or start a family. Whatever your situation, keep in mind that your goals are higher than those simple, daily issues that weigh you down and keep you tired or drained.
In the middle of May, Jupiter will enter your first house, bringing expansion, learning and new visions to your doorstep. In order to ground them, you will need a healthy body, and a set of circumstances and relationships that don't keep you back from things you truly wish for. It is wise to use the first couple of months of this year to work on old topics, ties to the past, and the source of unhealthy habits that weaken your true potential. Be careful not to overspend, overeat, and overdo what doesn't need overdoing. A balanced approach to life could silently take you to new heights.
The Greatest Challenges
The end of April and the beginning of May come with serious misunderstandings and faults in communication. This is a time to be very careful while driving, running, and speaking your mind. Honesty with yourself is the ultimate cure, as there are compromises you simply don't want to make, even if everyone around you considers them common, "normal" or necessary. It is important to spend some time alone and shut down all those fears and feelings that aren't your own, so you can choose wisely and move in the direction of your own success and happiness.
The Greatest Rewards
Even if you choose to give up on something important, life will reward you with a new opportunity. Doors are wide open, especially in the second half of the year, and autumn months bring intimate and close relationships that may support even the toughest of internal battles to finally come to an end. You have a chance to reshape your life to your liking, and support of the Universe to overcome obstacles in your path. Move towards joy and you will not make a mistake.
Physiology and Body
It will not be easy to hold on to a healthy routine when you are pressured by large plans and ambition that may rise in 2023. If a crisis comes, have enough rest and pay attention to your thyroid function and hormonal levels that might spike if you spin out of balance. It is important to avoid general interpretations of any health concerns that you might have. Alternative medicine, acupuncture, and working on your emotional wellbeing will bring more benefit to your whole physiology in the following months than common medical practice. Be responsible with yourself, go for that routine checkup and listen to advice that comes from educated people you trust. Still, leave room for inner work that will lift your energy and help you cleanse and heal.
Love and Family
This year begins with a strong conjunction of Venus with Pluto, announcing excitement, profound ties and sparked sexuality, but also a time of all sorts of extremes, jealousy or manipulation. Before getting tied in relationships that make you question your reality, it is important to be stable in your own shoes, and understand core values that make you who you are today. In August, retrograde movement of Venus returns you to some points in old, forgotten bonds that should be revisited. Exes may return and the energy pulls you back to deal with the past and finally move on renewed in September, giving new shape to relationships that once were.
Additions to the family are possible, and all sorts of new people might enter your sensitive emotional world. Feelings of intimacy open doors to better understanding of yourself and connections you can make in the process of healing. Don't close your heart or your mind for loving opportunities that might just spark the light in the way. Autumn months are sensual and put an accent on physical sides to your contact with other people. Enjoy every moment with a stable presence and care for your personal boundaries.
Work and Finances
There will be a lot of confusion up to May, when Mercury's retrograde transit pushes the truth into the open, and helps you understand what your tribe is to support you with. Friendships and work routine go well as summer begins. By the end of the year, you could form new partnerships and business plans that you can greatly benefit from. Finances have a way of returning your way even when you overspend, but you need to keep the stability for basic needs in your life. Remain practical and work on something that excites you and gives you a sense of purpose. Passionate, creative choices lead to abundance.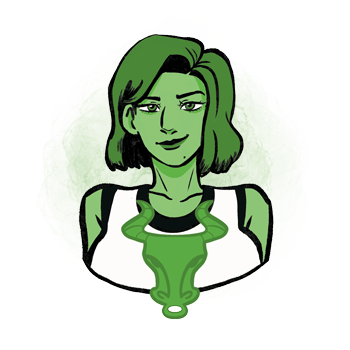 Additional Information
Taurus - traits, personality, dates, characteristics and astrological sign information.
Taurus Horoscopes - daily, weekly and monthly Taurus horoscopes..
Taurus man - information and insights on the Taurus man.
Taurus woman - information and insights on the Taurus woman.
Taurus compatibility - the compatibility of Taurus with the other astrological signs in love, sex, relationships and life.
Taurus history - the history of Taurus and the stories behind it.
Taurus symbol - images and interpretations of the Taurus symbol and ruler.