Yearly Taurus Horoscope for 2022
2022 Taurus Horoscope
Spirit: Expansion, Overcome, Love, Dreaming.
Color: Sea Green.
Places to visit if possible: New Zealand, Iceland, Miami.
Things to learn: Graphic Design, Sailing, Scuba Diving.

The General Feel
With many important and exact planetary alignments, Taurus representatives will find 2022 to be the key year when things take a turn and define the course of their future. Big projects take time and with Venus starting out in retrograde motion, this year promises certain setbacks and trips to the past. Projects will be technically and practically resolved, but focus could shift and turn multiple times before the right direction is taken. The mind is standing in the way as interpretations of your emotional states become too intense. Try to let feelings show you the way, or at least try to separate intimate matters from those that are a bit more superficial and to be approached with simple practicality.
The most important period in 2022 comes in March and April, when you get a chance to deal with generational trauma and all sorts of shady difficulties on a path to personal freedom. Liberation is imposed and may feel like too much to handle until you find your answers, expand the image, and discover new ways to live for your future. Relationships have been shaken for a while and this field of life probably won't reach the point of stability you wish for, but if you stop to observe, you can learn incredible things about your strength and potential. Value you. Instead of compromising, choose that golden middle that suits everyone. There is order that waits to be found and a higher balance you need to reach for.
The Greatest Challenges
The beginning of 2022 is filled with inner work and rough energies that could easily project onto circumstances and relationships in your life. Situations are surprising, inconsistent, and friendships and partnerships tend to break if your expectations peak where the situation isn't observed in similar ways. Autumn months bring difficulties into relationships that don't have a strong foundation to deal with change. If you get disappointed, see it as an opportunity to learn about the real world that you are potent to create, instead of letting others gain power over your emotional states.
The Greatest Rewards
If you have devalued your abilities and talents in the past, this is the year to bring them to life and give them their true purpose. With Venus and Jupiter meeting where Venus is exalted on the last day of April, the entire context of beliefs serves your most honest desires. The tension might be present as a background noise, but when you feel the calling of your heart and know what you desire most, it should not be too hard to keep the focus and start trusting yourself to create the future you dream of.
Physiology and Body
North Lunar Node finds its way into your first house in January, reminding you that your body has rewards for each emotional investment into people you love and intimate relationships. Energy given away is finally about to return, but instead of taking its benefits for granted, it is a wise choice to keep a healthy diet and a balanced routine. In order to heal chronic or painful hereditary conditions, some Taurus representatives might be forced to open their hearts for forgiveness. Find the right ways and people to share feelings shoved deep into your body where they resurfaced in uglier ways. If you need help, look for it in a holistic approach, psychology or alternative techniques that unify emotional and physical worlds. This will help you process and outgrow feelings that led to health problems you are facing today.
Love and Family
A potent year for personal relationships and romance is in front of you. In 2022, all the attempts to break free in the past are about to pay off, even if you got stuck in a comfort zone or feel conditioned to stay in one place when you no longer find it joyous. Friends, children, and younger family members help you enhance the image and see the actual potential of your situation instead of holding on to feelings from the past and images you once created in your mind. You won't grow from nostalgia. It is time that single Taurus representatives see the wide world of possibility for all sorts of romantic choices, while those whose heart already chose someone now learn new ways to bring more laughter, joy, and happiness into their lives.
August brings trouble to paradise, even if you were holding on to a constant reality check. Changes must be embraced by partners committed to each other and inner processes don't really allow your own foundation to be as solid as you would like it to be. Discuss all issues openly if you are married or in a serious relationship, to overcome possible projections and ego battles that won't serve your future. Freedom of heart is always followed by freedom of self-expression, so you might as well let go of control, open up, and see where you'll land.
Work and Finances
Summer months are burdened with financial responsibility. Expansion and progress won't come until debts are repaid. Overspending when you felt carefree or open for new opportunities will bite back if you don't follow that feeling of opportunity all the way and into new circumstances that keep you inspired to grow. When projects at work become tedious and too difficult to commit to, perhaps it is time to think about large changes instead of bargaining with where you are today. To reach professional fulfillment and satisfaction, some things from the past simply have to be sacrificed.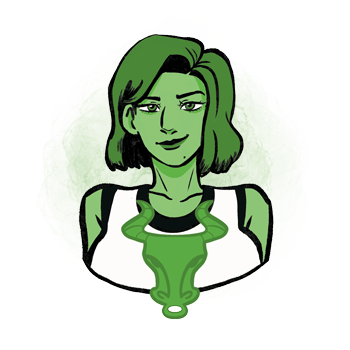 Additional Information
Taurus - traits, personality, dates, characteristics and astrological sign information.
Taurus Horoscopes - daily, weekly and monthly Taurus horoscopes..
Taurus man - information and insights on the Taurus man.
Taurus woman - information and insights on the Taurus woman.
Taurus compatibility - the compatibility of Taurus with the other astrological signs in love, sex, relationships and life.
Taurus history - the history of Taurus and the stories behind it.
Taurus symbol - images and interpretations of the Taurus symbol and ruler.