Tarot Card Meaning, Love, Reversed & More
King of Coins Tarot Card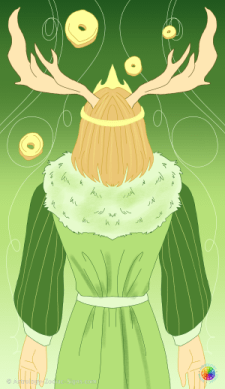 All Tarot Cards
King of Coins Meaning
The greatest challenge of rule and management is seen in the King of Coins, standing for the connection of our beliefs and spiritual strivings with the way we achieve greatness in the real world. He seeks liberation of our senses, artistic expression and enjoying expensive, branded things as if to point out that nothing fake will do. Choices made here aren't a matter of prestige but of purity of expression, our statement for the outer world to see, even if it might spark envy of others and all sorts of projections and judgment. He always strives higher, disciplined and organized, focused on the goal that is of much higher purpose than meets the eye. Communication flows smoothly but only for as long as it is productive, and no compromise will be made until middle ground is found. The end to all means, the rule of all earthly rules, he stands for the final judgment and decision that is made and won't be broken no matter what. A bit stubborn, he knows that he is in the right place at the right time and all his goals require is a solid plan and commitment.
Love
A bit cold and unemotional, the King of Coins always seems to stay on a certain distance from other people. He needs his inner world protected at all costs and might point out to our inability to connect or the closed heart that we have yet to thaw. It is the card of rational choices for physical decisions, and it may show celibacy or choices that separate emotional contacts from the physical world. It carries the core of masculine mental force. Connections that are to be empathic and supportive in tender ways might have a hard time finding their satisfaction here, unless one's Soul is cleansed and ready to wear out and bring down defenses that no longer serve its wellbeing.
Career
King of Coins knows how to ground his ideas and his mental world is rich with incredible content that can be used in reality. All career efforts with this card involved will be fruitful and easily manifested, as our plans are in place and we know how to take the leadership role. High achievements are on their way as we are focused and determined to succeed, by all means. Relationships with others should be kept on a safe distance and stable to support us in our ideas, so we can succeed and climb high on the professional ladder. It shows a positive outcome of conversational skills we use at just the right moment, and our ability to negotiate could bring new rewards our way.
Health
When too much energy is invested in rational solutions and goals of the mind, our beliefs create a gap between our body and the way we think. When detached from our actual needs and trying to respect mental knowledge about the body, we might end up in all sorts of health problems that cannot be explained by medicine. With the King of Coins in our health reading, we are advised to feel what we need, rest enough, exercise enough, and eat what feels right instead of simply chasing for what is known to be healthy. It seeks a pure connection of knowledge with the real feel we carry within.
King of Coins Reversed
The reversed setting of the King of Coins usually shows stubbornness and a difficult rational mind that excludes emotional needs and interactions with other people. It will come when we are too stiff to accept flexible options and include coworkers or individuals we deeply care for, in our achievements and current processes. It is a reminder of our childlike approach to others and the trust we must have in order to be satisfied by the results we are capable of creating, one way or the other. Even in its reversed position, this card shows wealth and a constructive approach to reality, but without emotional flow, it won't bring the satisfaction we seek if we have no one to share it with or the true mission of our heart set for our final goal.
King of Coins Time Line
Past - With this card in our past, we have managed to do something for our career and our material world that is truly extraordinary and it is possible that what we need today is time to rest. Inertia could take us one step too far, until we forget about our physical and emotional needs, holding on to successes that are already reached instead of moving on up from the foundation they created.
Present - King of Coins comes to a present reading when we are ready to do whatever it takes to move towards the goal. It is the nature of rational yet grounded action, when we can assess our strengths and weaknesses clearly, and move towards things we want to chase with ease, step by step. Cognitive processes are in tune with the real world and there is no more mystery to actions that need to be taken in order for our destinations to be reached.
Future - The path towards the materialization of our mind's richness will be cleared, and with this card in our future, we are obviously on the path of cleansing to make room for such a powerful position of Self. Its results and aspirations may only come when we have attended to emotions that usually throw us from shore to shore, distracting us from our true desires and creative efforts meant to bring us where we want to go. Cleanse in order to use your time and resources as wisely as possible, so you can freely and confidently move towards the goal.
All Tarot Cards