Life To Be Enjoyed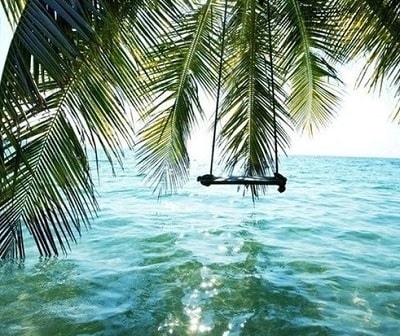 Not only is the conjunction of Venus and Neptune in the sign of Pisces, but we must also acknowledge the fact that Jupiter is currently exalting Neptune from Aquarius, posing as an earthly guidance towards the ultimate truth. This is a dream of the Divine when numerous visions and love stories might unfold, not only in our minds but also in the real world. Materialization comes in its natural time, through signs that belong to the element of Earth. It is conceived by Pluto in Capricorn when we are ready, when we have dealt with our losses, when we have used our emotions for good, when we have healed. It certainly comes as a surprise with Uranus in Taurus, helping us win when we have taken responsibility and chose the path of true personal freedom, rather than merely hiding from pain.
Can Ideal Be Our Truth?

As ideal as this conjunction may seem, it is in no way easy. The sign of Pisces carries all ancestral memories and emotional ties, while Venus here is often found to be the Sleeping Beauty that has been unseen, hidden, enchanted or poisoned. Here, all toxic relationships are creating a confusion that is to be entangled, just as the ideal of love sparks high to show us that there is a better way from the one that did not make us happy. If you are sad, overburdened, depressed or unsatisfied, take a leap of faith and see where you will land in the process. Depression only means that you are ready for thorough changes, as you give up on ties of negative beliefs and see your Soul strive to reach for what is truly valuable to your spiritual Self. It is not selfish to make yourself happy.

The element of Fire is not exactly active and visited by celestial entities these days, so we cannot see the usual passion that Venus loves to manifest when joined with intense emotional memories. Action seems to be missing out and while many things could spin through our heads, initiative could lack as we question our judgment and our current emotional states, checking them for validity and finding the core of the truth we have not been able to see. This could put numerous relationships to a test, while sparking tender feelings that need time to develop, bringing intimate lovers closer together, and making us wonder if our talents have been creatively expressed in our professional lives. As distant as perfection might be, we will be satisfied with far less than perfect when we are relaxed and enjoying the right path that we chose on a hunch, on emotion, dependent on the way our inner child felt.
Do Something Small or Do Something Big

Many of us will be challenged by the vast ocean of emotion, desires just won't subside, and feelings that easily spin out of control. Some will not see their own needs from the mush of information they get from other people. Communication may blur the image if you are not aware of all the sensations it brings you way and some of them need time to show their true colors. Dialogues with people we care for could leave us puzzled, only for us to understand after days already passed, that we have felt bad while hearing them speak, held our place misunderstood, and never stood up to defend ourselves as we never saw the emotional truth coming in the first place. When faced with such feelings, it is important not to give in to guilt or blame that person in front of us. Instead, we are to ask ourselves what we truly need and where it can be found if not in the contacts that we have been clinging on to.

Things in our lives don't have to be big to be enjoyed. Add color to your surroundings, redecorate, buy a new piece of clothing and search for You that you've lost along the way. Pieces of the heart can be healed and mended once again, but only if we are prepared to dive in and feel whatever is needed to be cleansed and released on our path to freedom. People we once thought are our soulmates could come back to haunt us, not only in our dreams but through real earthly contacts and ties. Losses from the past need to be acknowledged and processed, as we slip out of our childish roles, clothes that no longer fit us, and idealistic views that gave others the power over our own wellbeing. Although it is not seen at first instant, this is a time when we have the ideal opportunity to protect ourselves, our personal set of values and see how worthy we are of the love we yearn for every day.

The imagery of Divine Love may seem grand and highly spiritual, but what truly counts these days is the realization of what we can achieve spontaneously, happily, wearing a smile on our faces every day that we spend living right here, on our imperfect planet Earth.