Yearly Taurus Horoscope for 2020
2020 Taurus Horoscope
Spirit: Change, Rollercoaster, Break, Freedom.
Color: Turquoise.
Places to visit: Sweden, California, Japan.
Things to learn: Astrology, Piloting, Salsa.

The General Feel
In lives of Taurus representatives, 2020 is about to be a year of changes, more or less drastic, and could pile up on stressful experiences if you aren't flexible enough. Work on the foundation that makes you stable in the eyes of all possible surprises of life, and realize that you are free to be who you are and express yourself fully no matter how much your own authentic state might change from one month to another. Springtime brings sharp emotional turns and new opportunities your way, ones that will help you come out of any rut you've been in for a while. This is the time to allow change to influence and reshape your life in any possible way.
The summer might warm you up through forbidden or strange love stories, and idealization tends to tear up certain fortresses you've tried to hold on to for a long time. Stay grounded and on the move, so your body and mind can cleanse of toxins and keep you in tune with the rhythm of the Universe. With the end of August, deep love stories and long-term commitments will either end or become even more serious. Don't settle for less than what makes you satisfied and puts a smile on your face. Seriousness will get you far, but your intimate, emotional world needs easiness, tenderness and love, most of all.
The Greatest Challenges
April is the month with an intense impact on your world, when you might feel like you don't belong in your natural habitat, surrounded by people who love you. Unseen and unrecognized for some of your talents, faith in yourself will allow you to recognize opportunities in being different instead of feeling lonely or sad and misunderstood. It is up to you to inspire others and bring beauty into many lives, including your own, so you might as well try ignoring the input and beliefs that hold you back from loving and inspiring activities.
The Greatest Rewards
This entire year brings a rough and obvious sense of liberation. Uranus has been in Taurus for a while and you are already used to its shiny, sparkly colors, but as the stress fades, you will see numerous opportunities for progress and change that allow you to breathe. This is a good time to break cycles, make shifts to issues that got stuck and inherited setbacks and beliefs that made you feel bad in the past. Give yourself credit and move where your heart takes you, with as little self-imposed restrictions as possible.
Physiology and Body
Stress is the biggest enemy of physiology in 2020, as the changes occur and take hold of your daily routine. Holding on to beaten trails probably won't be possible, but you should do your best to steer clear of junk food, lack of sleep, and hasty solutions to any health issue that requires time to regenerate and heal. Be tender with your body first, and deal with all the mental, professional and emotional content later. To release the spasm, meditate, relax, stretch, and allow your muscles to feel natural and free.
Love and Family
Emotional contact is extremely important in the course of this year and there is no point in resisting the initial energy of evolution and personal growth through intense love stories and rollercoasters that you'd normally avoid. Some strange choices could be made, especially by those who are in long-term bonds that make them feel like they are stuck in a rut with no escape door. Remember that the state of freedom and personal space comes from within and return to the core of personal power where you are the one deciding whether you are about so stay loyal to past choices or move on.
The beginning of March and the end of August put challenges to emotional commitments on your plate and could make you vulnerable to choose career over family or push you out of balance needed to stay tender with your heart. Certain ideals will be questioned as the summer begins, and many will prove to be the guiding light you need to pull through separation crisis or periods of solitude protecting you from unnecessary bruises. Dive into autumn with your head held high, brave to face any emotion that comes to surface. Warm and healthy connections will be held at a natural distance that feels right.
Work and Finances
The end of April brings incredible chances to change your entire image and career course and could lead to risky investments that should be assessed from a safe point where your existential matters aren't put at stake on a whim. As cautious as you are, this will be a year to set free, break loose, choose freelance activity over stability of a nine to five workplace, and one that makes your internal authority the highest authority to listen to. Keep thinking outside the box, ready to set free from issues that took a hold on you against your own aware and better judgment. With your priorities in place and in tune with your emotions and personal set of values, rewards will come with an easy flow.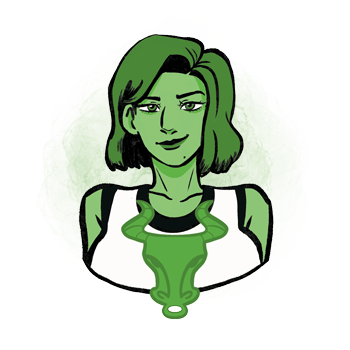 Additional Information
Taurus - traits, personality, dates, characteristics and astrological sign information.
Taurus Horoscopes - daily, weekly and monthly Taurus horoscopes..
Taurus man - information and insights on the Taurus man.
Taurus woman - information and insights on the Taurus woman.
Taurus compatibility - the compatibility of Taurus with the other astrological signs in love, sex, relationships and life.
Taurus history - the history of Taurus and the stories behind it.
Taurus symbol - images and interpretations of the Taurus symbol and ruler.