Cazimi Conjunction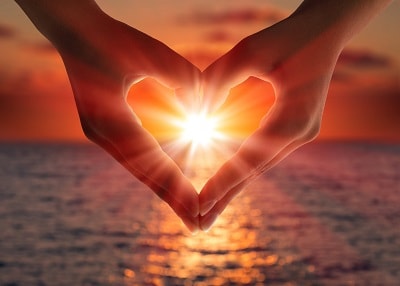 When we think about any celestial entity being touched by the Sun through the aspect of conjunction, we initially imagine it burnt and hidden from our view. Matters of dominance are relevant in all the Sun's conjunctions, especially those with the Moon and personal planets. However, there is a moment that provides a special glance into our insides, teaching us that the burning leads to a destination of oneness and unity of Self that we all strive for.
What is a Cazimi Conjunction

"Cazimi" is a traditional term used for a close encounter of the Sun with other planets, when the orb between them is smaller than 17 minutes. It is not only an exact conjunction, but a place where these two entities merge into one and a planet hugged by the light of the Sun is to speak of perfect balance, as if it was set "in the heart of the King". The Arabic term kaṣmīmī is translated to "as if in the heart" and this terminology and the impact of such conjunctions have been used as dominant and truly strong points in traditional astrology. Not only does such a time among transiting planets represent the right moment to act on our will, but it also provides us with deep information about ourselves on a personal level. In a natal chart, these moments of recognition come every time that the transiting Sun touches our planets with such proximity. In a traditional sense, it is a time when the entity approaching the Sun (or approached by it) is no longer "burnt" by its power, but in the midst of its secrets and understanding ways of life the Sun provides us with.
Interpretations and Meanings

Depending on the nature of the planet involved in this intense contact, we will see it as a conductor for messages from our own deepest core. Mercury will often visit this position, and it is for a reason named the "messenger of the zodiac" with its ability to sink in deep and come out with new ways of self-expression that can be taught and spoken about in our day-to-day existence. If we widen the traditional view and take all celestial entities into consideration, we will see that each of them has its own way of manifesting, typically linked to issues of circumstance and the material world when Mars, Saturn and Pluto are involved, our emotional world with the Moon, Venus and Neptune, and highly mental and rational when the Sun touches Mercury, Jupiter and Uranus.

Every time when a cazimi conjunction occurs is considered the right moment to begin something grand in the symbolism of the given planet and stands as a turning point in our understanding of the world. Transiting conjunctions will reflect on mundane events and our human level of consciousness, each of them bringing us all closer to the ideal society where every individual has a role that is an equal and valuable part of a fully functioning society. Although these processes are slow on such a grand scale, you will find that they work fast on a personal level and help you approach the inner truth that allows you to set free from patterns of behavior learnt by other people and toxic influences from any surroundings.
Shame and Personality

The deepest source of shame found in all of us is our inability to connect our purest Self with the outer world, seen through the symbolism of the Sun's fall in the sign of Libra. With this in mind, we can see that a planet that has insights on the Sun and our core of personality holds great power to teach us about the Unity we carry within and has the strength to connect us on profound levels. Each close encounter with the Sun stands for a point in time when we are freer to come to new insights and reach the higher level of self-recognition, allowing us to connect more profoundly with others, too. With this in mind, it is a very good idea to use the moment of the Sun's return to any of our personal planets for meditation and introspection, to understand the inner child's need that led us to situations in its symbolism.

It is important to metabolize these messages and bring them to the surface of awareness, where we can deal with them and make light and freeing decisions to change our ways and choose profound pathways that lead us on a road we were meant to follow. Reaching the point of our own gravity, it is impossible to get lost, scattered, or lose faith. The only thing we need to do is to let our authentic needs and emotions out where we can see them with an open mind, to awaken the child within and live a happy life.