The Healing Of Self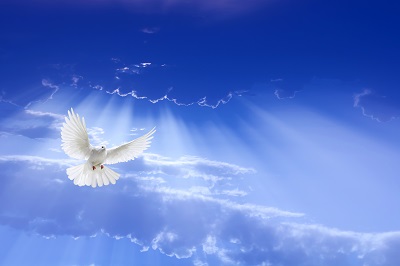 Do you know a person that never goes to see a doctor, no matter how endangered their health might be? This is probably your typical healer, disguised in their own problems and physiological challenges. It is never easy to approach such an individual, for most people tend to do so through disrespect of their abilities, desires, and beliefs. If you know such a person, support them in their choices instead of pushing them over the fence and into the first hospital in sight.
Astrological Signals

The problem with chart readings for such individuals hides in the shift of dominance and the perception of support, for they will find themselves stranded rather than amazed, with their main mission in life to unveil its mysteries and see beyond beliefs of other people. An Astrologer might tell them, for example, that their mother was an angry woman, seeing their square of the Moon with Mars. Still, they could be wrong, not realizing that the perception of a healer goes straight through the heart, and the square is differently incorporated and perceived than that in "common people".

Examples are many, but the main trick in any reading for these strange individuals, is in absolute compassion and one's ability to listen. Without faith and absolute understanding, they get sick, distant, annoyed, start acting out of spite, and turn into defendants rather than those who are guided. To understand where this is coming from, we need to see the fragile nature of their hearts through its deepest sensitive motion, and observe the positions of the Moon, Neptune, and Chiron in their chart, with the greatest interest.
The Moon and the Fogginess

Western medicine, as well as any other approach to "regular" healing, is often seen through the sign of Virgo in combination with Neptune and one's twelfth house, as a grounded and common expression of the inner need we are discussing in this article. Still, there are rare individuals who don't find these classical teachings to fit their need, always suffering from problems of unknown origin, psychosomatic diseases and disorders. It is typical for them to have a conjunction or a square of the Moon with Neptune, or some sort of a strange connection of their sixth and eighth house, or the signs of Virgo and Scorpio, with the shady entity of Neptune. This fogginess of physiology comes through personal, close planets, and the Moon sparks their most sensitive senses, showing them a path that others don't even recognize.

Their hearts belong to the world, and all their personal chases for a cure turn to serve others in the end. The Moon and Neptune together, the Moon in the sign of Pieces and in one's twelfth house, all speak of heightened senses that have the potential to guide the way towards self-preservation and regeneration.

These are special souls who will help people with the strangest of methods, resolving health problems in others by changing the water they drink, the specific brand of cheese they suddenly added to their routine, or avoiding their mother-in-law who just cannot accept them. Whatever the case, the answer to their diseases hides in plain sight, in things that trouble them every day, and they know how to determine what needs to change in order to cure the realm of the physical through emotion and routine.
Who is a Healer?

A healer is a person who senses patterns of routine that take our energy away, and sees that there is more of a connection to our world of physiology with the outer world, our relationships, routine, and choices in life, than most people tend to see. They will connect the unconnectable, in constant need to find a way to help themselves, unable to find anyone else to do so for them. This is someone who has cried, cleansed in the strangest of ways, and suffered from illnesses that mysteriously appeared and disappeared.

A healer is always an individual who had many problems with medication, wrong therapy, and doctor's advice that brought damage to their system. It is someone with Chiron in their first house, always in pain, sometimes even constant agony, feeling like the only way to rest their heart is to help someone in need. Their problem isn't in their need to help, but in the need of the world to stop them and teach them why their approach is wrong. Lack of gratitude disturbs their world of emotion, changes their hearts, and takes away their faith in their own ability to judge what is right and what isn't.
The Greater the Challenge, the Greater the Mission

On a small scale of one's personal life, one problem with antibiotics resolved by breathwork might not seem as such a big deal. However, when the problem is untangled in some sort of an intuitive way, their strength of will, character, and heart, grows significantly, for they feel like one negative part of life is finally done with – forever. Emotions that follow are grander than others realize, and they could find themselves lonely in any crowd, following some strange beliefs that don't seem to get them anywhere specific. If they try to teach and preach, they could be ridiculed, and their methods attributed to pure luck, superstition or even insanity.

The shady note of Neptune makes things truly complicated, for its guidance isn't obvious, spoken, or even felt. It is a subtle vibration in our heart that cannot be avoided, and curious Souls that connect to its glow feel the constant push to discover what it hides. The mystery of our body is vast and every medical professional will tell you that the world of the unknown in it is too big to fully comprehend. Still, too many of us deflect the idea of not knowing, blindly trusting the medical system that is flawed and limited by the energetic state of the person making our choices for us.

We have all had a chance to see inspirational speeches by people with serious physical problems who have healed others, helped the world grow through acceptance and gratitude, and regenerated and healed themselves. Although someone with terminal cancer might disagree, changes to our state of physiology are possible in every stage of life, for as long as there is still life in us. Creativity and free will we carry within, might just help us change our bodies and our hearts to become as healthy and beautiful as ever.
The Lucky and the "Unlucky"

Those of you who have a beneficent connection of Neptune with the lights, primarily the Moon, and Chiron that is supported, might not have to think about such an inner approach in this lifetime. However, if you are among those who aren't that "lucky", you could come to find that the excitement of self-healing is a path you always wanted to embark on. You could be the one to discover an incredible way to approach emotions that lead to certain diseases, or simply improve your metabolism by a simple thought. Whatever the case, it is a blessing in disguise to be misinterpreted, mislabeled, and mistreated, for it will teach us of the power of solitude and our own faith in the Self that we failed to see sooner.

Missionaries with a cause, those who have the imagery of Neptune in touch with their hearts, often combine it with Chiron in connection to their first house or its ruler. This makes them sensitive to judgment of others, doubting in their own different judgment and choices. Although they might be discarded, tossed aside, or seen as unintelligent, their inner drive is an inspiration to many, even if they have never met their biggest fans here, on planet Earth.