11/01 Birthday - Zodiac Information
November 1st Zodiac
Date: November 1st
Zodiac Sign: Scorpio
Color: Sunglow
In One Word: Manifestation
Shape: Three Concentric Circles
Strength: Self-Aware
Weakness: Pushy
Most Compatible With: Virgo

A time to start metabolizing deep and sometimes dark topics in life, November 1st is a date when we are to turn our mischiefs and troubles into something constructive and creative. Joy is found in this date, quite extreme, when our ghosts are chased away, and our authenticity truly acknowledged instead of posing for any goal we set in the outer world. People born on this date need to remember that they aren't defined by status or position of any kind, so they can shift, turn, change and grow as their inner needs guide them.
November 1st Horoscope
(Pluto) – SUN – SUN – SUN
Stable managers of the zodiac, those born on November 1st find themselves through series of relationships and positions in life that question their inner truth. Able to organize and prioritize, they are stable and centered, the one to lead the way and rely on in your everyday life. Still, they can become demanding and pushy, their attitudes firm and unshakable even when they aren't founded on their feel for what is real. Trying to be rational and down-to-earth, they could forget pieces of themselves along the way, and fall into depressing states where shame is found and they no longer play with their talents but simply float in an attempt to be recognized and seen as successful and strong.
Love and Emotions
With three suns in their planetary row and Jupiter as their guiding light, Scorpios born on November 1st have an interesting task to find their deepest emotional healing in relationships with other people. Although this typically comes in threes, from a group or a love triangle, they are on a path of self-discovery and need a lot of faith to create a relationship with a partner that will keep them satisfied and in love for a long time. They won't easily give up even on unhealthy bonds, or at least not until they find their meaning in all its simplicity.
Their love life is meant to bring something real and touchable into their world. They shouldn't settle for platonic contacts and love stories that don't materialize over time, even though they can be quite idealistic about people who inspire them and pose as some sort of role models for their own growth. They need respect and progress felt every day with the loved one by their side, and this can be quite a challenge if they toss aside all things that aren't acceptable for their firm and strict attitudes gained in their upbringing or everyday surroundings. As they start seeing the light in all people, however different or difficult they might be, their child within becomes ready to meet the inner child of the partner they wish to stay with forever.
Purpose
The search of those born on the 1st of November is the search for the truth. They will embark on adventures of life to find what defines their belief system and their moral judgment and won't settle until they find information that resonates deeply with their Soul. They are to find their direction, dismiss all things that aren't useful and real, until they connect their vision with the real world and start manifesting their ideas and creating what they wish to see being materialized.
What They Excel In
A Scorpio born on November 1st excels in all managerial and leading positions, or as a teacher, guru and the one to help others recognize the truth. They are rational leaders, organized and centered, and can do well in fields of acting as well as work with children and young people. Highly creative, when they nurture their inner child, they find it satisfying to pursue a career in kindergarten and schooling, as well as marketing, design and party planning.
November 1st Birthday Gift
A birthday gift for a Scorpio born on November 1st should be colorful and childish, fun, such as theater tickets or an organized costume party that will allow them to play roles that inspire them. Expensive and branded gifts could be a good idea if they show the way you perceive their position in the world. While they can be quite modest when it comes to wardrobe, they will love a fancy accessory to give a statement to the way they look and go well with things that are on the opposite side of the price spectrum.
Positive Traits for November 1st Born
Centered, standing firm on their identity and seeing the light in others, they make wonders in therapeutic and supportive relationships with those who are insecure and find it hard to stand confident on their own two feet. Strong-willed and ready to learn, they are the ones to lead the way when their beliefs are set in place.
Negative Traits for November 1st Born
Getting lost among strong individuals meant to inspire them, they give up on their true role due to lack of belief in their own emotional world and their personal convictions. This could get them lost and put their talents to waste out of the need to prove themselves worthy.
Healing Crystal
Bumble bee jasper, also called the eclipse stone, is a very good choice for people born on the 1st of November. This healing stone is the one to enhance their creative and joyous, childish energy, boosting their self-esteem and making them deeply aware of useful information they already gathered in life. Leading to growth of personal power, bright, true and not endangering to anyone around them, it will balance out their need to shine with actual circumstances and the shining light found in others, stimulating respectful relationships and cooperation.
Sabian Symbol
The Sabian symbol for Scorpio representatives born on November 1st in a year preceding a leap year:
"A Calm Lake Bathed in Moonlight"
The Sabian symbol for Scorpio representatives born on November 1st in a leap year and two years following it:
"A Dentist at Work"
Focus comes from peace of mind, and those born on this date are to learn that stable and visible emotions on a clear night are the foundation for detailed work and analysis they wish to commit to. In order to fix what is ill or broken into detail, they need to accept the inner world that makes them who they are, emotionally cleansed, especially in issues concerning their family and upbringing. Stale waters are first to be seen just as they are, in all their beauty, as a piece of their Soul that won't go away. In the end, they are to learn that their past makes them strong and allows them to take action and change what isn't healthy in their life.
Famous Birthdays on 1st of November
In 1942 Larry Flynt was born, an American publisher that founded Larry Flynt Publications known for sexually graphic magazines and videos such as Hustler. He has run for public office with no success and is paralyzed from the waist down from injuries made by a serial killer in 1978.
In 1964 Sophie B. Hawkins was born, an American singer, guitarist, songwriter and painter, famous for her singles "Damn I Wish I Was Your Lover" and "Right Beside You". She has identified herself as omnisexual, embracing emotional attraction to people regardless of their gender identity.
In 1972 Jenny McCarthy was born, an American actress, model, author and an anti-vaccine activist who began her career as a nude model for Playboy magazine. She has written books on the topic of parenting and became an activist to promote alternative medical treatments for autism.
Important Historical Events on 1st of November
1512 – Public showing of the Sistine Chapel ceiling painted by Michelangelo (born on March 6th).
1520 – Discovery of the Strait of Magellan.
1604 – The first time that Othello, William Shakespeare's (born on April 26th) tragedy, is performed.
1896 – The first picture of a woman's bare breasts appears in National Geographic magazine.
1955 – The beginning of the Vietnam War.
1993 – The European Union is formally established as the Maastricht Treaty takes effect.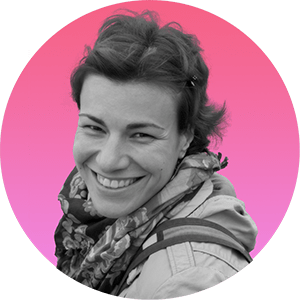 Iva Vucinic is a highly regarded professional astrologer & psychologist. Certified by the International Society for Astrological Research (ISAR CAP) and a graduate of Johannes Kepler Institute.
Iva is also an accomplished writer, with her work on astrology featured in major media outlets such as Yahoo, Daily Mail, Cosmopolitan, BuzzFeed, NBC ...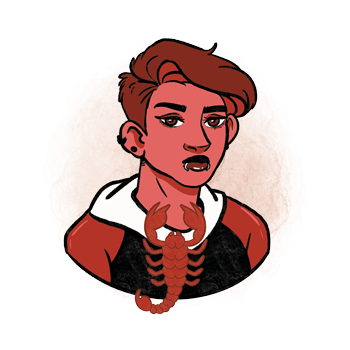 Additional Information
Scorpio - traits, personality, dates, characteristics and astrological sign information.
Scorpio Man - information and insights on the Scorpio man.
Scorpio Woman - information and insights on the Scorpio woman.
Scorpio Compatibility - the compatibility of Scorpio with the other astrological signs in love, sex, relationships and life.
Scorpio History - the history of Scorpio and the stories behind it.
Scorpio Symbol - images and interpretations of the Scorpio symbol and ruler.
Zodiac Calendar - Discover what your date of birth tells about your character, motivation and purpose in life.