11/13 Birthday - Zodiac Information
November 13th Zodiac
Date: November 13th
Zodiac Sign: Scorpio
Color: Royal Blue
In One Word: Dignity
Shape: Concentric Circles Around a Dot
Strength: Dignity
Weakness: Crossing Boundaries
Most Compatible With: Pisces

November 13th is the time for giving, a plentiful moment where beauty and love is found in the darkest of circumstances. People born on this date have a knowledge about the cycles of the Universe and Nature itself, but they have a hard time bringing their visions to life and turning to personal satisfaction to fill their heart and give with an ease and openness for any response of the outer world.
November 13th Horoscope
SUN – JUPITER – SUN – SUN
Teachers and travelers pressured by their roles and goals, Scorpios born on the 13th of November carry knowledge they are meant to share but their beliefs might present an issue on their path. This life is a field of knowledge, a grand college to learn from, and all those shiny opportunities need to be taken not for status or praise, but for their childlike joy to emerge. They are on the quest of purpose, meaning, and changed perspectives, and have many things in their mind that strive for creation instead of simply spinning in their mental spheres. Their challenge is not to run away from pain and bruises that carry their rewards, and time teaches them that some beliefs are meant to be questioned and changed in order for life to expand and give more color and options to choose from.
Love and Emotions
Love seekers for a cause, individuals born on November 13th are rather focused on their search for the Divine Love than one they can have in everyday relationships. To create a peaceful bond with another human being, they need to cleanse their waters and see their true desires instead of fulfilling anyone's expectations. Their core of beliefs and morals won't let them settle for things their surroundings might think are satisfying. They need someone to believe in and someone who believes in them, preferably with a shared cause to fight for so they can rely on one another in a much bigger mission.
The ideal version of relationship in their mind is often standing in their way though, making them rush away from those that don't seem to fit the norm. To truly connect, their heart must be cleansed to the point where they begin to see the beauty in the simplest of contacts and fall in love with one's entirely different personality rather than falling in love with projections and shared images of the future. Loving and supportive, they will learn to embrace shared pain and see connections with their partner as fragile and tender as they are, understanding the value of energies flowing both ways.
Purpose
From Jupiter quenched and pressured into belief systems of many, their search for beauty found in all aspects of Venus brings their quests to a more satisfying location. Their purpose in life is not only to share love, but also to receive it, see their own value, and enjoy their physical existence to the fullest while giving others the right to do the same. They are to find their specific talents and inspiration, so they can create more love than the world seems to offer, and give faith in life itself to those who lack it.
What They Excel In
A person born on the 13th of November typically desires high education and wishes to learn as much as possible about any issue they are involved with. Travel guides and those who expand our horizons, they excel in all beneficiary work and humanitarian approaches, as well as in spreading positive ideas, optimism and faith. They become teachers, preachers, and lawyers who protect the weak and for as long as their heart isn't neglected along the way, they have the potential to do many good things for those endangered and lost. They need to care for their own needs first to be able to use their energy for the right cause.
November 13th Birthday Gift
When choosing a birthday gift for a Scorpio born on the 13th of November, it is good to keep in mind that they often undervalue themselves and leave little time for joyous and pleasurable activities their body craves for. Take them for a day in a spa, take a voucher for a massage or a visit a local gallery. Buy a work of foreign art for their living room and inspire them to go on a new journey by literature or a plane ticket to the destination of their choosing. If all other options fail, you can always bake a cake and bring something sweet and satisfying to nurture their world of pleasure.
Positive Traits for November 13th Born
Visionaries and missionaries with high moral values, they show others the right direction to follow and share light with many expecting little in return. They are givers with warmth and the ability to find the point of love and balance of their inner world with the outer one.
Negative Traits for November 13th Born
Hiding from their own negative circumstances while trying to get the most out of life, they could idealize and get lost, pointed in too many directions at once. Losing direction and emotional security, they give up on their moral imperatives pushing destructive beliefs into action.
Healing Crystal
Amethyst Cacoxenite is an excellent stone for someone born on November 13th, bringing them healing and spiritual growth they need to get out of their comfort zone and into the adventure they seek. This is a stone that links all humanity and gives them the sort of support they need attracting contacts and sharing with others in ways that promote similar opinions and goals. A potent crystal for earth healing, it will awaken their ability to regenerate and mend their wounds even when they've been around for a very long time.
Sabian Symbol
The Sabian symbol for Scorpio representatives born on November 13th:
"Obeying his Conscience, a Soldier Resists Orders"
This symbol points out the importance of moral imperatives of those born on this date, showing that there is no system or institution meant to hold them back when their heart is set on something. Although they can be fierce in realizing what they crave for, guilt could kick in and make them hesitant as time goes by. To keep their life force intact and rising, they need to follow the emotion, their less serious decisions, while still protecting themselves as much as possible to achieve idealistic goals they wish to reach.
Famous Birthdays on 13th of November
In 1947 Joe Mantegna was born, an American actor, writer and director, who rose to fame with his role in the musical Hair. Apart from his star on the Hollywood Walk of Fame, he also received a star on the Italian Walk of Fame in Toronto.
In 1954 Chris Noth was born, an American actor best known for his role of Big on series Sex and the City, this going well with the symbolism of Jupiter in his planetary row. He earned an MFA from the Yale School of Drama.
In 1955 Whoopi Goldberg (born Caryn Elaine Johnson) was born, an American actress, author, comedian and one of the few entertainers to have won an Emmy, Grammy, an Academy and a Tony Award. She stated that she was a "high functioning" drug addict years ago, at one point being too terrified to leave the bed.
Important Historical Events on 13th of November
1887 – Bloody Sunday in central London.
1940 – Release of Walt Disney's animated musical film Fantasia.
1954 – The first ever Rugby League World Cup is captured by Great Britain in Paris, in front of more than 30 thousand spectators.
1969 – A symbolic March Against Death is staged in Washington D. C. by anti-war protesters against the Vietnam War.
2013 – Same-sex marriage is legalized in Hawaii.
2015 – A temporary satellite of Earth impacts southeast of Sri Lanka.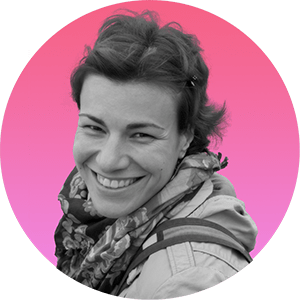 Iva Vucinic is a highly regarded professional astrologer & psychologist. Certified by the International Society for Astrological Research (ISAR CAP) and a graduate of Johannes Kepler Institute.
Iva is also an accomplished writer, with her work on astrology featured in major media outlets such as Yahoo, Daily Mail, Cosmopolitan, BuzzFeed, NBC ...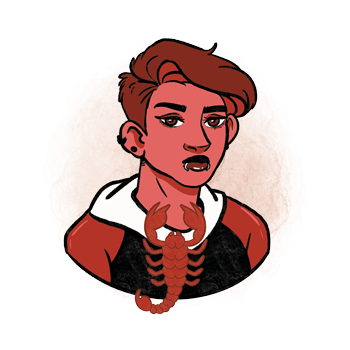 Additional Information
Scorpio - traits, personality, dates, characteristics and astrological sign information.
Scorpio Man - information and insights on the Scorpio man.
Scorpio Woman - information and insights on the Scorpio woman.
Scorpio Compatibility - the compatibility of Scorpio with the other astrological signs in love, sex, relationships and life.
Scorpio History - the history of Scorpio and the stories behind it.
Scorpio Symbol - images and interpretations of the Scorpio symbol and ruler.
Zodiac Calendar - Discover what your date of birth tells about your character, motivation and purpose in life.