11/14 Birthday - Zodiac Information
November 14th Zodiac
Date: November 14th
Zodiac Sign: Scorpio
Color: Cocoa Brown
In One Word: Fortified
Shape: Vertical Line
Strength: Responsible
Weakness: Tired
Most Compatible With: Capricorn

November 14th is a date that requires faith and dedication to healthy goals, and isn't always easy on one's stomach, especially when we take too much responsibility of others or refuse to metabolize our own. Matters of freewill are tested here and people born on this date need their structure stable and their positions firm in order to reach the heights they wish for. Life won't be easy on them but once they get in tune with the beat of the Universe and get in touch with the core of their faith, it will get easier and more fluent day by day.
November 14th Horoscope
SUN – SATURN – SUN – SUN
There is an infamous struggle between the Sun and Saturn in this planetary row, one's ego often interfering with acceptance of actual opportunities. This may give stubborn or stuck individuals born on November 14th, if they don't let their feelings flow in ways that this world offers them realistic solutions to. There is a struggle between unconscious fear and conscious bravery at work here, and we will see individuals that are proactive and forceful when stable in their structured support systems. Their goals will be reached through strict policies and leading roles are achievable but often very demanding. The entire imagery might lead them to forget their inner child with all its desires and beliefs, this leading to the grip of the past and melancholy they cannot explain. To refill their batteries and feel as powerful as they are, they must spend enough time alone, in meditation, prayer and a routine that will be healthy and support their body and mind.
Love and Emotions
With intense personal stories and stories of ancestors waiting for their turn to be set in place, those born on November 14th have some trouble holding on to healthy boundaries when connecting with other people. They could be a bit cold and distant or overly invested, struggling with their own restrictions and bringing them onto those they love from best possible intentions. Building enough flexibility for varieties of life is their main priority, as it opens doors for unusual relationships that come out of long-term friendships and intimate bonds that never seemed to stand a chance.
Their romantic involvements could be too far from real, or too rational to enjoy, and balance comes as a consequence of tries and failures in the past. They learn their lessons as they move along and discover their strength to commit long-term, never leaving their loved one even when times get rough. As they build a sense of value to their true strengths instead of feeling inadequate for holding their grip, they are ready to commit and form bonds that might last a lifetime when the timing is right and all pieces of the puzzle are finally in their place.
Purpose
The purpose in lives of those born on November 14th is to break through and break free, until they take the high road and do what is extreme, eccentric and different from choices of other people. They are pointed towards personal freedom, authenticity and that special place where their tribe is to be found. Obstacles are set in their path for a reason, because they have the energy and common sense to resolve them. Once they embrace this fact and start searching for solutions outside of their comfort zone, they will achieve innovative and incredible things. In time, team work will inspire them to grow, and good friends by their side will give them the support and faith they need.
What They Excel In
A strong sense of responsibility in those born on November 14th can make them excel in high-risk positions that others would gladly avoid. With enough support for their authentic personality, their focus and their career goals become incredibly productive, for they learn how to use what they've been given even if it makes no sense to those around them. They make great historians, cartographers and astrophysicists, all those meant to map something and give information in detail about things that we don't yet understand. Scientists, programmers and innovators, they have a way with equations of life that is rare to find.
November 14th Birthday Gift
People born on November 14th prefer gifts with substance and will rather enjoy something handmade and cheap than something brought only for the sake of timing and the occasion. Be careful to give them a personal gift, or something they can use, such as a piece of computer or phone equipment or a new trinket that needs electricity to move. Impressed by complicated solutions, they have patience for large puzzles and operating machines that have to be assembled from scratch.
Positive Traits for November 14th Born
Patient, stable, ambitious and calm, they are the strong pillar to rely on in the time of need. They have the ability to see where dice will fall and understand what needs to be accepted in order for one to move forwards in life.
Negative Traits for November 14th Born
Reliving their own patterns in cycles, unable to find help, guidance and assistance, they could get distant and rough, sometimes too strict or demanding for those around them. When they lose flexibility, they become depressed, and sometimes brutal to those whose impact in the world they fear.
Healing Crystal
Scorpios born on November 14th may benefit greatly from working with crystals in general, and one of the best stones for them is creedite. It is known to lift one's vibration to higher levels and expand awareness of the real world and its opportunities. Bringing a deep sense of inner peace, it alleviates depression and stress, relieving the tension of the outer world and helping them seek guidance within. It helps overcome barriers that stand in the way of moving forwards.
Sabian Symbol
The Sabian symbol for Scorpio representatives born on November 14th:
"Hunters Shooting Wild Ducks"
Wings of freedom seem to be shot down to bring food to one's table, and the inner pressure of achieving stability might be a burden standing in the way of achieving their true goals in life. An aggressive approach could prove fruitful for their everyday lives and what they need to survive, but they are to find balance between their instinctive needs and bare survival, and the magic of life they feel in their heart to exist. It is important for them to learn to measure their strength when comparing their position with that of others, so they don't become too pushy in their approach due to existential fear or fear of frailty. Their vulnerability is needed to connect with Nature and its numerous cycles, and gives them wings to fly.
Famous Birthdays on 14th of November
In 1840 Claude Monet was born, a French painter and the founder of French impressionist painting. Using what he's been blessed with, at age 11 he was already known by the locals for his charcoal caricatures that he sold for ten to twenty franks.
In 1932 Gunter Sachs was born, a German photographer, author, and latterly head of an institute researching astrology. He was a husband of Brigitte Bardot, and is known by his steady commitment to win her heart, dropping hundreds of roses from a helicopter down on her villa on the French Riviera.
In 1962 Laura San Giacomo was born, an American actress, known for her roles in Sex, Lies and Videotape, Pretty Woman and series Saving Grace. Her firstborn son has cerebral palsy, getting her involved in charitable causes for children with disabilities. She is a founder of the CHIME Charter Elementary School, an all inclusion school for all children of all abilities.
Important Historical Events on 14th of November
1886 – An office tool, the hole puncher, is developed.
1910 – The first takeoff from a ship is performed by aviator Eugene Burton Ely (born on October 21st).
1952 – New Musical Express publishes the first regular UK Singles Chart.
1960 – The first black child starts attending an all-white elementary school in Louisiana.
1967 – The world's first laser gets patented.
1969 – The second crewed mission to the surface of the Moon is launched.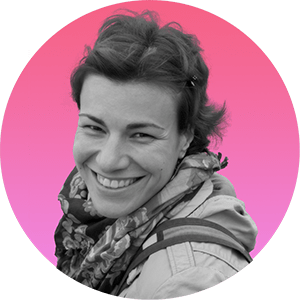 Iva Vucinic is a highly regarded professional astrologer & psychologist. Certified by the International Society for Astrological Research (ISAR CAP) and a graduate of Johannes Kepler Institute.
Iva is also an accomplished writer, with her work on astrology featured in major media outlets such as Yahoo, Daily Mail, Cosmopolitan, BuzzFeed, NBC ...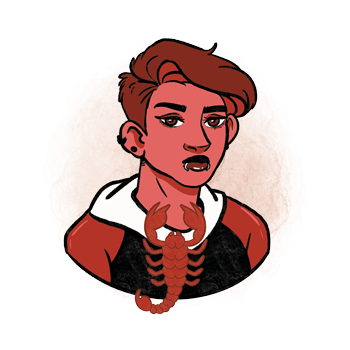 Additional Information
Scorpio - traits, personality, dates, characteristics and astrological sign information.
Scorpio Man - information and insights on the Scorpio man.
Scorpio Woman - information and insights on the Scorpio woman.
Scorpio Compatibility - the compatibility of Scorpio with the other astrological signs in love, sex, relationships and life.
Scorpio History - the history of Scorpio and the stories behind it.
Scorpio Symbol - images and interpretations of the Scorpio symbol and ruler.
Zodiac Calendar - Discover what your date of birth tells about your character, motivation and purpose in life.