11/24 Birthday - Zodiac Information
November 24th Zodiac
Date: November 24th
Zodiac Sign: Sagittarius
Color: Eminence
In One Word: Circumstances
Shape: Circle
Strength: Ambitious
Weakness: Crossing Boundaries
Most Compatible With: Libra

There are many circumstantial and seemingly random restricting events in November 24th, a time when one's ideals and emotional strength simply aren't enough to deal with the world. People born at this time won't lack positivity or strength, but their ambition could get spent over time if they aren't nurturing their emotional nature and fully attentive to the state of their heart, ready to protect it no matter what.
November 24th Horoscope
MOON – SATURN – SUN – SUN
The ambitious nature of those born on November 24th depends mostly on their upbringing and the sense of protection they got from their primal family. For some reason, they were brought here to deal with some debts of ancestors and once they get resolved, they free themselves, rise to a new level, and gain the power to make anything of their life that they feel the need to. However, until this happens and debts are finally repaid, they could stumble upon many obstacles and circumstances out of their control that they'll need to accept in the greater order of things. Seeing the intent of the Universe as one sole truth in life, they will come to find that they cannot take responsibility for anyone and anything other than themselves, and change their direction accordingly until they start following the true mission that burns in their heart and makes them happy.
Love and Emotions
Love life of Sagittarius representatives born on the 24th of November can be quite a rollercoaster, with dogmatic views standing in their way and long-term commitments lost overnight. They are childish and serious at the same time, burdened with responsibility yet seemingly flaky, and it won't be easy for someone close to them to understand their shifts in personal expression. They need someone loving and flexible enough to give them room to grow, respecting their boundaries and personal space at all times. In one possible extreme, their distance from intimate contact could make them feel like it is impossible to stay in a long-term commitment with anyone.
They won't stand for dishonesty and while the first part of their lives might be colored with shady relationships, they will focus on finding that one truthful approach that will give them trust and devotion from both parties involved. Able to accept difficulties and tough times with someone by their side just as much as joyous occasions, it is important that they create balance and understand when their stability is needed and when they are to let go to the flow. Bruises might lead to spasms and creating too much distance between them and other people. They need to keep their heart open to find the love they seek once they have dealt with their own patterns and their personal pain.
Purpose
Since Mars is calling on them to evoke their purpose in life, we will see that they strive to get the most out of their material world, focused and using their body for practical action. They are to start something new, fight their battles feeling like they already won, and this will be possible only when they are in tune with faith in themselves. They will need physical strength and must care for their routine, their physical body and the way they eat, sleep and work during each day. Stable on their own two feet, they will get the power they seek to make anything they want out of life.
What They Excel In
A person born on the 24th of November is an excellent mathematician, historian and philosopher, someone who uses their mind to find practical sense in the world and someone to be the strong pillar of optimism for the team they are a part of. They will do well in structured, large systems, and understand their set of responsibilities when it comes to dealing with issues that bring out the material aspect of life. They are excellent sportsmen as they understand the level of dedication needed to succeed in things that put a lot of strain on one's body and mind.
November 24th Birthday Gift
A birthday gift for someone born on November 24th should be chosen in time, with patience and attention to detail. Although their Sagittarian nature might make you think that they will be happy with whatever they get, this is their way to protect themselves and their relationships from hurt and it is wise to be attentive and respectful of the right timing and their deep needs. Plan their day with activities, take some baggage off their shoulders, fix what is broken in their home. When buying a gift, choose a big stone, a lamp, something to bring light to their life, anti-aging cosmetics, a watch to match their styling or an hourglass for their trinket corner with symbolic things they cherish.
Positive Traits for November 24th Born
Strong, attentive, stable and focused, they are ambitious individuals who never leave anyone behind when on their path towards a shared cause. Loyal and committed, they insist on responsibility being fairly shared between them and other people.
Negative Traits for November 24th Born
When overburdened and tired, they start running from fate, from responsibility, and from other people. They could be too distant, grumpy, cold, dogmatic, and overflowing with negative beliefs that get them stuck and it becomes impossible for others to meet their unrealistic expectations.
Healing Crystal
Heulandite is a good stone to help release one's karma and aids those born on November 24th when they seek information that will point them in the right direction. This is a crystal of high vibration, supportive of meditation, prayer and contact with higher realms, taking these individuals on inner journeys they need to not run from the truths of the world. It stops the ongoing need one unconsciously follows to repeat patterns of behavior and choices that restrict them and make them feel sad, lost, or trapped in cycles of their own life.
Sabian Symbol
The Sabian symbol for Sagittarius representatives born on November 24th:
"White-Capped Waves Display the Power of Wind over Sea"
We can see that this symbol stands as the comparison of elements of Air and Water in lives of those born on this date. This would present the force of the causal body and our astral reality over our emotional world, and acceptance is needed for these forces to be brought to balance so that life can be lived fully and emotional world be at peace. The winds will come when they come and this cannot be influenced by one's small attempts, but once these individuals turn to higher forces for answers, find peace in meditation, prayer, and astral work, they become aware that there is a much higher plan they are a part of. This is when they start living it day by day with their heart cleansed of sadness, anger, frustration, or an unhealthy search for personal power.
Famous Birthdays on 24th of November
In 1946 Ted Bundy was born, an American serial killer and necrophile who is known by a series of killings in the 1970s. Described as a sadistic sociopath, he even called himself "the most cold-hearted son of a bitch you'll ever meet".
In 1978 Katherine Heigl was born, an American actress and model, known for her roles in the series Grey's Anatomy and films Knocked Up and The Ugly Truth. When she and her husband dated, they decided not to live together until they were married, with her explaining that she wanted to "save something for the actual marriage".
In 1990 Tom Odell was born, an English singer and songwriter, recognized best for his hit single "Another Love". He has said that the lyrics he writes express the inspiration found in the fact that he can't seem to sustain a relationship for longer than six months.
Important Historical Events on 24th of November
1248 – One of the largest historical rockslope failures occurs in the middle of the night on Mount Granier.
1835 – The creation of the Texas Ranger Division, a horse-mounted police force, is authorized by the provincial government.
1859 – On the Origin of Species is published by Charles Darwin (born on February 12th).
1932 – FBI Crime Lab officially opens in Washington, D. C.
1963 – The assassin of John F. Kennedy (born on May 29th) is killed.
2013 – Iran limits its nuclear program in exchange for reduced boundaries.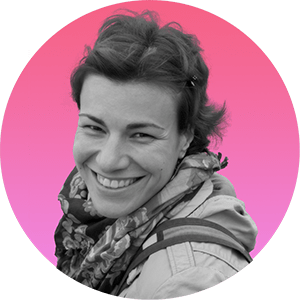 Iva Vucinic is a highly regarded professional astrologer & psychologist. Certified by the International Society for Astrological Research (ISAR CAP) and a graduate of Johannes Kepler Institute.
Iva is also an accomplished writer, with her work on astrology featured in major media outlets such as Yahoo, Daily Mail, Cosmopolitan, BuzzFeed, NBC ...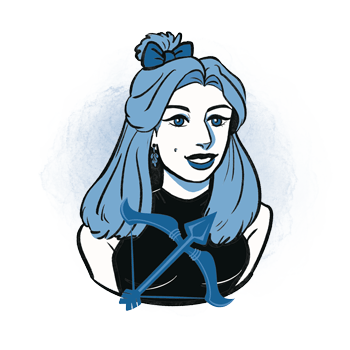 Additional Information
Sagittarius - traits, personality, dates, characteristics and astrological sign information.
Sagittarius Man - information and insights on the Sagittarius man.
Sagittarius Woman - information and insights on the Sagittarius woman.
Sagittarius Compatibility - the compatibility of Sagittarius with the other astrological signs in love, sex, relationships and life.
Sagittarius History - the history of Sagittarius and the stories behind it.
Sagittarius Symbol - images and interpretations of the Sagittarius symbol and ruler.
Zodiac Calendar - Discover what your date of birth tells about your character, motivation and purpose in life.