11/09 Birthday - Zodiac Information
November 9th Zodiac
Date: November 9th
Zodiac Sign: Scorpio
Color: African Violet
In One Word: Sparkle
Shape: Two Circles Touching
Strength: Wholeness
Weakness: Loss of Focus
Most Compatible With: Capricorn

November 9th is a date of endings, when emotional world needs to cleanse of past ties and things we left buried somewhere along the way. Those born on this date need more time to process emotional content than others might need, due to their strong ties to the collective and emotions resurfacing from the unconscious world, sometimes making their relationships more difficult than it is obvious to other people.
November 9th Horoscope
(Pluto) – NEPTUNE – SUN – SUN
Where Neptune is found, so is purpose, one's talents, mission and the push of Divine Love in their life, always seen in lives of Scorpios born on November 9th. On the other hand, there is something invisible here that might taint the image of Self, and make relationships too symbiotic or intertwined, for it becomes hard to hold on to personal emotional boundaries with a constant unifying notion that we are all connected into one. Troubles with perspective and beliefs imposed on them by others could lead them in strange directions, disappointments and self-destructive behavior that will influence their physiology if they don't allow emotional waves to give them the right direction in life and a healthy way to relate with others.
The second row in lives of these individuals comes down to the importance of personal space and boundaries, personal freedom, and the search for a way to interact with others so that no personality is pushed too far in any way. They need balanced relationships where mutual respect is a given, and shouldn't settle for less or make too many compromises along the way.
Love and Emotions
The ocean of emotions swirls in the inner world of those born on November 9th, often difficult to communicate or separate from influences of the outer world. This makes their relationships hazy in youth and while they might stumble upon an ideal partner while still in their teens, they will rarely grow in a similar pace. They need time to deal with their personal emotional world to be truly open for the person standing in front of them and to avoid unhealthy ties and emotional dependencies of them or their partner.
As they separate from their primal family and relationships that shaped their beliefs, they will be pushed by their circumstances to turn to spiritual growth and work on the Self needed to open their heart for close and intimate relationships they actually need. They shouldn't separate their instincts and the physical side to any relationship from its emotional capacity, and as they start finding balance between what is felt and what is real, they discover that one point of unity they seek is actually found within. The right partner for this tender soul is someone empathic, sensitive to what isn't said and shared at first instant, and someone who believes in them and their love no matter what happens in the real world.
Purpose
With the main direction in lives of those born on November 9th found in the symbolism of the Moon, it is clear that their quest for inner peace comes with dealing with anything their heart and Soul carry in this lifetime. They will need methods to cleanse, cry out, shout and scream, or let out anger, resentment, or even hatred out of their system. Once they untie from beaten trails and start to follow and express their emotions however "unsuitable" they might be, they will find that there is nothing truly unsuitable about them to begin with.
What They Excel In
Someone born on November 9th has a talent they were born with, and although it isn't always recognized in youth, it will shine through no matter their effort to push it aside and be a "grownup". They are artistic, see the bigger picture, and excel in areas of work that require a childish initiative and various approaches rolled into one. Inspiring and pulled by a strong cause, some will turn to medicine, research, psychology, and any expertise that allows them to help others. They heal the world in ways that might seem small at first, until they recognize their true potential and start building on their inner core and their foundation of personality.
November 9th Birthday Gift
The choice of gift for someone born on November 9th should come from the world of art, of the ocean and fantasy. Take them to the beach, get them in touch with water or pay for their day at the spa. You can choose a subtle perfume, never too sweet, but to reflect on their true personality, or go with scented candles, incense, and music that will bring a relaxing atmosphere to their routine. Be careful not to get carried away into toxic energies they sometimes evoke and avoid bringing wine, cigars, or any presents that will serve as an emotional anesthetic instead of supporting their sometimes not easily visible frailty.
Positive Traits for November 9th Born
Sensitive, talented, and open for incredible interactions, their ideals motivate them and push them in many directions to use their talent and become the best, while helping others be authentic, feeling healthy and strong.
Negative Traits for November 9th Born
Dropped into waters of generational emotional content, they could have trouble separating influences from the side from their own heart. Without solid boundaries, they might crack, randomly lose focus from relationships and career goals, or become self-destructive.
Healing Crystal
Green prehnite is a very good choice of stone for Scorpios born on the 9th of November. Apart from enhancing precognition and boosting their inner state of faith, it is also a stone that helps the flow between the solar and the heart chakras, helping one manifest and live life from a heart based perspective. It shows them how their inner fragile tones and sensitivities are to be treated and teaches them how to respect their own emotional world in all its subtle shades and colors.
Sabian Symbol
The Sabian symbol for Scorpio representatives born on November 9th:
"A Woman, Fecundated by Her Own Spirit, is "Great with Child""
This symbol shows that the power of creation comes from one's spirit itself, and separates their personal untainted contact with their own inner child, just as any other relationship in life, from influences of the outer world. Feminine principles need nurturing so that magic can be found, and joyous touch of relating comes from clear, asexual bonds that leave room for everyone involved to take their rightful place. In search for a motherly view, Scorpios born on this date might have a task to release a lot of sadness or anger, depending on the difficulty of their unconscious pull of Moon's fall in Scorpio. They must avoid putting feelings in a drawer while trying to deal with "the real world".
Famous Birthdays on 9th of November
In 1867 Shrimad Rajchandra was born, a Jain philosopher, mystic, reformer and poet, known for his spiritual guidance to Mahatma Gandhi. He claimed to have recollection of his past lives at the age of seven.
In 1914 Thomas Berry was born, a Catholic priest famous for proposing an idea that a deep understanding of history and functioning of the evolving Universe is a necessary guide for our species and each individual to function on the highest levels of spirituality.
In 1984 Delta Goodrem was born, an Australian singer and songwriter that began her career as a child actress at a young age, making a breakthrough with a singing career. When she appeared in the first advertisement at the age of seven, she also began playing the piano and took up singing, dancing and acting lessons.
Important Historical Events on 9th of November
1729 – The Treaty of Seville is signed by Great Britain, France and Spain, concluding the Anglo-Spanish War.
1872 – The day of the Great Boston Fire.
1887 – Rights to Pearl Harbor in Hawaii are received by the U. S.
1906 – The first official trip to a foreign land by a United States President.
1967 – Publishing of the first issue of Rolling Stone magazine.
1998 – United Kingdom completely abolishes the capital punishment for all capital offences.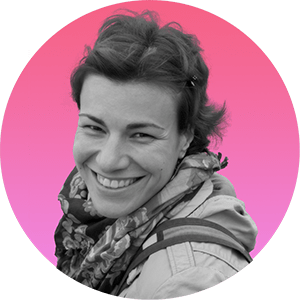 Iva Vucinic is a highly regarded professional astrologer & psychologist. Certified by the International Society for Astrological Research (ISAR CAP) and a graduate of Johannes Kepler Institute.
Iva is also an accomplished writer, with her work on astrology featured in major media outlets such as Yahoo, Daily Mail, Cosmopolitan, BuzzFeed, NBC ...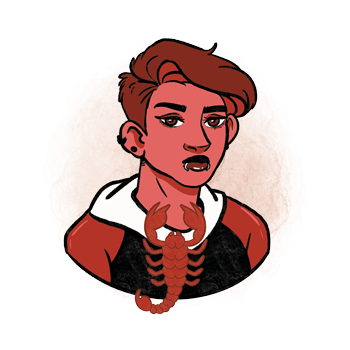 Additional Information
Scorpio - traits, personality, dates, characteristics and astrological sign information.
Scorpio Man - information and insights on the Scorpio man.
Scorpio Woman - information and insights on the Scorpio woman.
Scorpio Compatibility - the compatibility of Scorpio with the other astrological signs in love, sex, relationships and life.
Scorpio History - the history of Scorpio and the stories behind it.
Scorpio Symbol - images and interpretations of the Scorpio symbol and ruler.
Zodiac Calendar - Discover what your date of birth tells about your character, motivation and purpose in life.