11/29 Birthday - Zodiac Information
November 29th Zodiac
Date: November 29th
Zodiac Sign: Sagittarius
Color: Japanese Violet
In One Word: Spirit
Shape: Trident
Strength: Inspired by the Ideal
Weakness: Intoxicated
Most Compatible With: Aquarius

A date such as November 29th carries a dreamy glow, an energy where ideals are there to be reached, and people born on this date feel the need to follow their most sensitive emotions to manifest the ideal they wish to live. Their ties to the past could be intense, yet hazy, and they are to dive into their inner world to set free from things that are no longer necessary, so they can start living in the moment instead of projecting life too far ahead.
November 29th Horoscope
MOON – NEPTUNE – SUN – SUN
This is a sensitive time of a month, and souls of those born on November 29th are wide, filled with talents and dreams, and in tune with the essence of Divine love. They are to share their inner world with a wide range of people, and need to be certain that they are following the mission in their heart so they can truly shine. If they set apart from their pain and their deep emotional issues, they could get lost and too distant from the rest of human kind, feeling lonely, abandoned or disappointed by relationships they have had in their life. Building enough tenderness for their specific needs, and creating solid emotional boundaries that give them enough space to interact in healthy ways, they become missionaries for a higher cause that inspire everyone in their life.
The importance of their position of Sun in Sagittarius is grand, as their direction and will need to be in tune with one another. Self-respect needs to be freed, governed by positive beliefs and teachings, and they are to learn how to follow their hunch to embark on their personal adventure, no matter other people's convictions or projections that criticize or question their chosen path in life.
Love and Emotions
The love life of people born on November 29th is quite an adventure and gives numerous opportunities that often intertwine and make sense only on a larger scale of things. They sometimes don't really know what they're looking for, and might get involved in relationships that don't really fit their authentic nature just because they feel the love that inspires and drives them. Disappointments are possible, as well as hazy contacts where not enough information is shared to reach the point of stability or permanence.
Toxic people could steal their energy, and they are to believe their senses rather than anyone else's interpretations. They need their emotional world stable, cleansed of influences that don't feel right, even when they don't have rational explanations for creating distance or limiting contact with certain individuals. With healthy personal and emotional boundaries, profound emotional contacts will knock on their doorstep, and they will surround themselves with the right people. This is when they find a partner ready to fight for all the same ideals, keeping the relationship honest and clean of hazy issues that taint intimacy.
Purpose
The purpose of lives of those born on the 29th of November is found in the symbolism of Saturn and its structure, defenses and rest. These individuals are to learn how to respect their body's need for rest, release the spasm in their muscles and joints, and find acceptance for all negative circumstances in life they've had to encounter. They are on the quest for pure faith in God, the Universe, and the synchronicity in the outer world that constantly shows them that they are right where they are, each second of their existence, for a reason.
What They Excel In
A person born on November 29th excels in all sorts of healing. They become good doctors, considerate of the emotional stamp behind people's health issues, and know that humanity needs to be healed of emotional ties and troubles from the past that haven't been metabolized. They have something to share with the world, to make others feel less alone and give support to large groups of people who share in their emotions. They are artists, musicians and all those with a talent to give the rightful place for all feelings that exist in people.
November 29th Birthday Gift
A birthday gift for someone born on the 29th of November may be a light perfume, incense and bath and body cosmetics that smell soothing and relaxing. They will enjoy good music, a night at the opera, with the symphonic orchestra or in concert of their favorite band. A salt lamp is a good choice, as well as a dreamy candlestick, a book of fairytales and myths, a new TV or a theater voucher, a new pillow, a warm blanket, or a set of phosphorescent stars for their ceiling.
Positive Traits for November 29th Born
Idealists with a cause, they dream big and aren't afraid to try themselves out in talents that make them who they are. On the quest for inner truth, they are sensitive, empathic and honest about the way they feel with people they love.
Negative Traits for November 29th Born
Seeking attention and unable to untangle issues that keep them intoxicated or tied to the past, they could get lost, searching for ways to anesthetize that pain and forget what bruised them in the first place.
Healing Crystal
Dream quartz crystal is a very good choice for individuals born on November 29th. It aids lucid dreaming and their connection to the Divine, so they can reach the point of understanding outcomes in the future that come from deeds made today. It is a crystal that purifies one's faith and separates personal talents from convictions of others that obstruct their belief in Self. With powerful metaphysical properties, this crystal raises awareness to see the bigger picture and all those things in life that point out the presence of much higher missions and aspirations in life than those that are commonly recognized.
Sabian Symbol
The Sabian symbol for Sagittarius representatives born on November 29th:
"Cupid Knocks at the Door of a Human Heart"
The announcer of Divine Love brought down to Earth's plane and everyday relationships, we can see the nature of those born on this date as amorous and inspired by love. Whether they will open their heart for love each time it comes to light or start closing their world for intimate interactions depends on their ability to heal past disappointments and see their purpose in life. Their ability to relate and connect to others is a blessing and their sensitivity should be observed as a talent, instead of a curse that only leads them through painful experiences. They need to get in touch with the Divine spirit, see the love in all things that surround them, and stay open for naïve and loving contacts.
Famous Birthdays on 29th of November
In 1898 C. S. Lewis (Clive Staples Lewis) was born, a British writer and lay theologian, recognized for his works of fiction such as The Chronicles of Narnia and The Space Trilogy, as well as non-fiction Christian apologetics such as The Problem of Pain. His faith profoundly influenced his work, and his philosophical writings are widely cited by Christian apologists.
In 1962 Don Cheadle was born, an American actor, recognized for his roles in Out of Sight, Ocean's Eleven and Hotel Rwanda. At a young age, he played saxophone as a member of a jazz band and sang in choirs. He has campaigned to end genocide in Darfur, Sudan, co-authored a book about the issue, and was presented with the Summit Peace Award by the Nobel Peace Prize Laureates in Rome for his involvement in the matter.
In 1976 Anna Faris was born, an American actress, voice artist and writer, who rose to fame in Scary Movie films, The House Bunny and others. She thought she would stay in acting only to make some extra money, hoping to publish a novel one day before she became popular.
Important Historical Events on 29th of November
1777 – Founding of San Jose in California, the first civilian settlement in Alta California.
1877 – Phonograph (later named the "gramophone") is demonstrated for the first time.
1899 – Founding of FC Barcelona.
1929 – The first expedition heads to fly over South Pole.
1961 – A chimpanzee is sent into space, with the spacecraft orbiting the Earth twice before splashing down off the coast of Puerto Rico.
1972 – The first commercially successful video game, Pong, is released.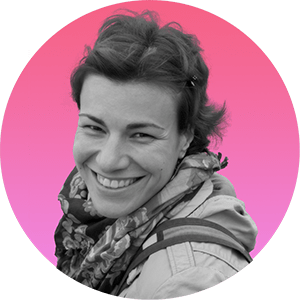 Iva Vucinic is a highly regarded professional astrologer & psychologist. Certified by the International Society for Astrological Research (ISAR CAP) and a graduate of Johannes Kepler Institute.
Iva is also an accomplished writer, with her work on astrology featured in major media outlets such as Yahoo, Daily Mail, Cosmopolitan, BuzzFeed, NBC ...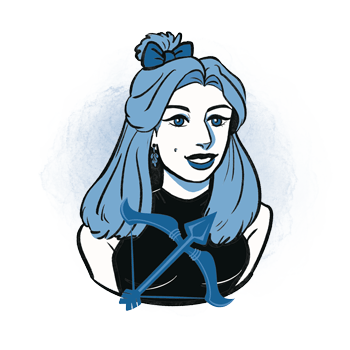 Additional Information
Sagittarius - traits, personality, dates, characteristics and astrological sign information.
Sagittarius Man - information and insights on the Sagittarius man.
Sagittarius Woman - information and insights on the Sagittarius woman.
Sagittarius Compatibility - the compatibility of Sagittarius with the other astrological signs in love, sex, relationships and life.
Sagittarius History - the history of Sagittarius and the stories behind it.
Sagittarius Symbol - images and interpretations of the Sagittarius symbol and ruler.
Zodiac Calendar - Discover what your date of birth tells about your character, motivation and purpose in life.