11/08 Birthday - Zodiac Information
November 8th Zodiac
Date: November 8th
Zodiac Sign: Scorpio
Color: Cardinal
In One Word: Center
Shape: Arrow
Strength: Energetic
Weakness: Pushing Too Far
Most Compatible With: Taurus

The 8th of November may be a bit dangerous, a bit tricky, and deeply energetic. This is an intense time when creativity is powered by strong initiative, and people born on this date have an innovative spirit to rely on. Ready to try out new things, experiment and do what they can to resolve any problem in front of them, they could get a bit too pushy or aggressive when something restrictive stands in their way for too long.
November 8th Horoscope
(Pluto) – MARS – SUN – SUN
This row is all about initiative and while such masculine energies push their power forwards and love to create and start new things in life, the Sun in Scorpio wants to see them finished at any cost. The inner struggle in those born on November 8th can be intense, as they force themselves over their limits while skipping important parts of their past that have yet to be metabolized and cleansed. They work well alone, stable and centered, for their solitude allows them to set clearer priorities in life than when attitudes and desires of others interfere with their plans. However, they are meant to create the energy flow with important people in their life instead of simply cutting them off, accepting nothing less in return than what they are prepared to give.
As their authentic personality starts to shine out, overburdened by attitudes of their ancestors, they become free. Liberating nature of Scorpio is deeply felt in people born on this date once their ego falls, breaks apart, and allows their inner child to shine in all its productive creativity.
Love and Emotions
Love life of people born on the 8th of November may be a bit of a struggle, as their connection to feminine energies that are meant to balance them out and give them true strength might be a bit faded. This could lead to aggressive behavior towards people closest to their heart, or towards the choice of partner who is too pushy, stiff, jealous or angry. Their energy becomes balanced when they become truly focused on themselves, on their body and their physiology, with regular exercise and a healthy approach to their eating habits. This clears their mind and body of excess information and allows them to deal with emotional issues that tie them down.
Once they become stable and centered themselves, they are ready to meet someone as stable as they are. They need a partner who is equal to them in every possible way, someone to mirror their own stability and strength, brave to connect on the deepest level possible. Sexuality plays an important part of their relationships, but might be seen as disconnected from the emotional world they wish to build. Fineness of interaction will lead them in just the right direction and a lot of tenderness and love is here to be shared both through communication and physical contact.
Purpose
Lives of those born on November 8th are filled with light and talent, and gravity in their own core will constantly pull them in until they deal with ways to express their true self. They are to redefine and find themselves, on their search for unity with others and in their attempts to become the leader of their pack. They need a strong touch of childish energies and could strive to have a large family with a lot of children, for they need their own youth to be cleansed, intact and protected from impacts of the outer world they endured while growing up.
What They Excel In
A Scorpio born on November 8th does well in all leading positions and grand solitary efforts. They are able to organize support in others and be productive in difficult times. Innovative and thinking ahead, they are the ones to set up foundations and determine steps to be followed, and while their tactics might be a bit off, they will always find new solutions to any issue that comes to light. They are excellent managers, leaders, directors and organizers, those who can keep their center even with big stakes and grand schemes involved. Honest and open about their intent, they succeed in positions that put them in the spotlight, requiring someone trustworthy and direct to lead the way.
November 8th Birthday Gift
Although someone born on the 8th of November may seem strong and as an overachiever, they are extremely deep and fragile and you should be careful when choosing their birthday present if you are considering something funny and sarcastic. Be gentle but clear in your intentions. They will value a plate set just as much as a personal note, for as long as it is in tune with the reality of your relationship. Be reasonable, take something warm and fuzzy that reminds them of childhood and of the warmth of your contact, or take them out dancing and enjoying a joyful spirit of a local club they love to visit.
Positive Traits for November 8th Born
Warm, protective of those they love and deeply driven, they are strong characters willing to fight for their beliefs. A bit childlike and truly creative, they are fun to be around and someone to inspire others to make progress in life.
Negative Traits for November 8th Born
Pushy, stubborn and ready to jump over important things in life just to pursue a goal, they could bruise too many people on their way while trying to fight for status and acceptance, unaware that this is no solution to their issues.
Healing Crystal
Pyrolusite is an excellent choice of stone for those born on November 8th, giving them the strength of confidence to stand firm on their own two feet and defend their attitudes when necessary. It is known as highly protective, cleaning the environment of negative energy and strengthening one's aura to repel any form of negativity. It makes their beliefs stronger and aids their grounding to boost the proactive authentic personality they carry within.
Sabian Symbol
The Sabian symbol for Scorpio representatives born on November 8th in a year preceding a leap year:
"Children Playing Around Five Mounds of Sand"
The Sabian symbol for Scorpio representatives born on November 8th in a leap year and two years following it:
"A Girl's Face Breaking into a Smile"
Symbols for this date put an emphasis on the inner child and the beauty of play and joyous energies surrounding those who always continue to nurture it. On the other hand, it points out the importance of childhood memories in their lives, and everything that makes them fall into nostalgic waves that push them forwards and away so they would stay reasonable and functional in their everyday life. They need a lot of solitude and peace, to reconnect with the right, creative crowd and support their fragile inner tendencies and authentic needs, and find joy and happiness in the clean, loving, feminine energies they sometimes tend to forget.
Famous Birthdays on 8th of November
In 1923 Jack Kilby was born, an American engineer and physicist who won the Nobel Prize for the realization of the first integrated circuit. He is also the co-inventor of the thermal printer and the handheld calculator.
In 1935 Alain Delon was born, a French Swiss actor, screenwriter and businessman, and one of the most prominent actors of Europe seen as the sex symbol of his time. When his parents divorced, he was sent to live with foster parents who died, this leaving him shared between biological parents again.
In 1952 Alfre Woodard was born, an American actress known for her roles in Star Trek: First Contact, The Practice and Desperate Housewives. She is a founder and board member of Artists for a New Africa, a nonprofit organization that battles the African AIDS pandemic.
Important Historical Events on 8th of November
1892 – The first successful general strike that united black and white American trade unionists.
1895 – Discovery of the X-ray.
1939 – Adolf Hitler (born on April 20th) escapes the attempt of assassination.
1957 – The first successful hydrogen bomb testing.
1972 – Launching of HBO.
2016 – Donald Trump (born on June 14th) is elected to become the President of the United States.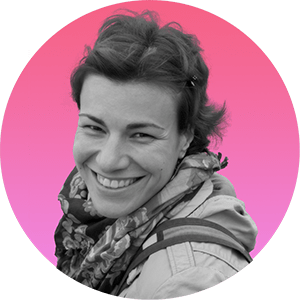 Iva Vucinic is a highly regarded professional astrologer & psychologist. Certified by the International Society for Astrological Research (ISAR CAP) and a graduate of Johannes Kepler Institute.
Iva is also an accomplished writer, with her work on astrology featured in major media outlets such as Yahoo, Daily Mail, Cosmopolitan, BuzzFeed, NBC ...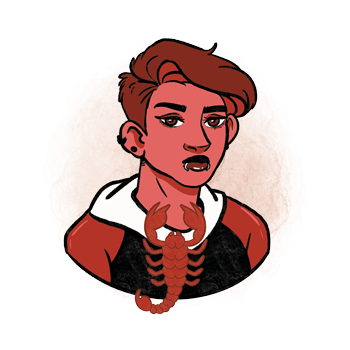 Additional Information
Scorpio - traits, personality, dates, characteristics and astrological sign information.
Scorpio Man - information and insights on the Scorpio man.
Scorpio Woman - information and insights on the Scorpio woman.
Scorpio Compatibility - the compatibility of Scorpio with the other astrological signs in love, sex, relationships and life.
Scorpio History - the history of Scorpio and the stories behind it.
Scorpio Symbol - images and interpretations of the Scorpio symbol and ruler.
Zodiac Calendar - Discover what your date of birth tells about your character, motivation and purpose in life.