11/22 Birthday - Zodiac Information
November 22nd Zodiac
Date: November 22nd
Zodiac Sign: Scorpio
Color: Spring Bud
In One Word: Balanced
Shape: Two Crescents Forming a Circle
Strength: Understanding Different Views
Weakness: Going to Extremes
Most Compatible With: Taurus

Action and reaction show the exact nature of the end of Sun's travels through Scorpio, and November 22nd is all about balance and acknowledging deeds and consequences just as they are. People born on this date need to separate their inner urges into categories and different life areas, constantly in tune with their inner child and joyful energies that make them just as vulnerable as they make them happy. Giving sadness its rightful place in their world, they will make room for joy and happiness too.
November 22nd Horoscope
MOON – MOON – SUN – SUN
With lights aligned in such a balanced way, those born on November 22nd have a big task to deal with, and a talent to do so with a certain ease. Depending on their upbringing and parental figures in childhood, they become incredibly conductive for emotional exchange with other people, or close their heart until their wounds are healed. Joyful and never giving up on their childlike nature, they strive to live a healthy life and easily distance from those who take away too much of their energy. Moving with the flow, they are typically turned to humor and sarcasm, making fun even of the most difficult events they stumble upon. Their strength is found in their sarcastic views and their clear and open, yet tender approach to others.
Love and Emotions
Seeking love and constantly finding new ways to relate, individuals born on November 22nd are invested in their relationships with others in a deep and personal manner. Even when their coping mechanisms and defenses aren't as healthy as they would need them to be, they will open their heart to those they love without restraint. They need an inner compass and to believe in all sensations and fine emotions that arise along the way, so they can follow their sensations with pure faith in themselves instead of simply rushing through patterns established by their ancestors.
Once they see the clarity of emotional interaction they actually need, they realize that they are to search for someone who makes them laugh instead of holding on to love stories that are difficult or hurtful. Their talent to find balance will slowly lead them out of misfortunes of relating and into the light, committed contacts they deserve. They fit with a partner who shares their sense of humor and understands quirks that make them special and give their authentic personality color.
Purpose
Venus is the guiding light in lives of those born on November 22nd, speaking of love and partnerships they seek, but mostly pointing out their need for balance. They shouldn't look up to others and even when they do, they are meant to soak up the things they admire and find them within, rather than turning to envy or feelings of lesser value they are prone to when relating to strong and accomplished individuals. Once they realize that there is nothing wrong with them for being different and standing out, they will find it easy to enjoy life on Earth with all its pleasures and colors.
What They Excel In
People born on the 22nd of November are highly aware of their surroundings and relationships in it, and work best within a team where responsibilities are fairly shared and strict boundaries established. They will show remarkable success in HR, human sciences and psychology, as well as all areas of expertise that require teamwork, guidance for many different areas of expertise, and as managers that heal companies and systems burdened by conflict.
November 22nd Birthday Gift
Depending on their interests and desires in life, those born on November 22nd might surprise you with their distant reaction to typical presents such as perfumes, picture frames and books. They want something creative, artistic, musical and funny, and it is better to draw a cartoon in childish ways and frame it than to go with any "safe choice" that one would consider appropriate for anyone. They wish to feel at home and need cozy stuff for their room and their apartment, wardrobe that makes them feel beautiful, and sheets for their bed that are soft, in colors that are alive and joyful.
Positive Traits for November 22nd Born
Bringing spring to where winter has come, they are light bearers with a mission to make others, and themselves happy. A bit childish, humorous and fun to be with, they connect with an open, pure heart and give love selflessly.
Negative Traits for November 22nd Born
Out of balance, going into extremes between love and hate until they find the right motivation from negative circumstances, they could be tough to follow and resist the flow of life that is natural, fighting circumstances and people instead of turning to inner dialogues that would bring them peace.
Healing Crystal
Anyolite stone, also recognized as ruby in zoisite, is a wonderful stone for someone born on November 22nd. It helps them make a healthy connection between their brain and their heart, and between their initiative and life choices with listening to their inner guidance in peace. It is a colorful crystal that helps them find balance between opposing energies they carry within, aids physical healing, and stimulates positive feelings by reminding them that circumstances in life can be easy and flowing with time instead of pushing them around and becoming repressive as negative emotions pile up.
Sabian Symbol
The Sabian symbol for Scorpio representatives born on November 22nd:
"Children in Halloween Costumes Indulge in Various Pranks"
This symbols serves their nature well, and although it might be a bit risky to follow their childhood energies and seemingly immature choices, they will truly get the most out of life while in positive activities that help them enjoy life even when it is hard or dark in some way. The essence of masking their appearance speaks of their defense mechanisms that are often misunderstood, and opinions of others shouldn't stand in their way to protect their hearts from unnecessary pain, so they can freely enjoy things that make them happy. This is also a signal that something vulnerable, loving and fun needs to be masked to fit the ugliness of the world, but such actions should be filled with awareness and have their time of day instead of transferring on their entire lifespan.
Famous Birthdays on 22nd of November
In 1958 Jamie Lee Curtis was born, an American actress, activist and author, known for her roles in Trading Places, Fish Called Wanda and others. Apart from her acting career, working with illustrator Laura Cornell, she has written a number of children's books.
In 1967 Mark Ruffalo was born, an American actor and activist, who starred in Shutter Island, The Kids Are All Right and Begin Again. Although he struggled with undiagnosed dyslexia and ADD, he describes himself as having been a "happy kid".
In 1984 Scarlett Johansson was born, an American actress recognized in Lost in Translation, Girl with a Pearl Earring and Vicky Christina Barcelona. Knowing she wanted to be an actress while still a child, she practiced acting by starring at herself in the mirror until she made herself cry. Considered a "sex symbol" of Hollywood, she lost the lead role in The Girl with the Dragon Tattoo as the film director thought she was "too sexy" for the part.
Important Historical Events on 22nd of November
1908 – Establishing of the Albanian alphabet by the Congress of Manastir.
1928 – The most famous composition of Ravel (born on March 7th), Boléro, premieres.
1935 – The first commercial transpacific air service is inaugurated.
1954 – Founding of the Humane Society of the U. S.
1963 – The assassination of John F. Kennedy (born on May 29th).
1995 – The release of the first feature-length film created completely by using computer-generated imagery, Toy Story.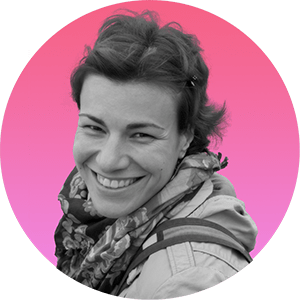 Iva Vucinic is a highly regarded professional astrologer & psychologist. Certified by the International Society for Astrological Research (ISAR CAP) and a graduate of Johannes Kepler Institute.
Iva is also an accomplished writer, with her work on astrology featured in major media outlets such as Yahoo, Daily Mail, Cosmopolitan, BuzzFeed, NBC ...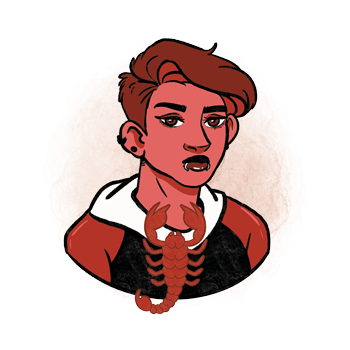 Additional Information
Scorpio - traits, personality, dates, characteristics and astrological sign information.
Scorpio Man - information and insights on the Scorpio man.
Scorpio Woman - information and insights on the Scorpio woman.
Scorpio Compatibility - the compatibility of Scorpio with the other astrological signs in love, sex, relationships and life.
Scorpio History - the history of Scorpio and the stories behind it.
Scorpio Symbol - images and interpretations of the Scorpio symbol and ruler.
Zodiac Calendar - Discover what your date of birth tells about your character, motivation and purpose in life.