12/29 Birthday - Zodiac Information
December 29th Zodiac
Date: December 29th
Zodiac Sign: Capricorn
Color: Indigo Dye
In One Word: Infinite
Shape: Trident
Strength: Believer
Weakness: Self-Delusion
Most Compatible With: Cancer

December 29th carries a promise of all those finished business that aren't always as finished as they should be. This could make people born on this date a bit impatient, out of tune with time itself, as if they try to force reality to be different than it actually is so they can hold on to certain order. On the other hand, this is a time when anything will seem reachable, and the amount of faith carried by these individuals could take them on a magical adventure any time they decide to let go to the flow.
December 29th Horoscope
MOON – NEPTUNE – SUN – MOON
A lot of sensitivity is seen in the planetary row of those born on the 29th of December, but it won't always be visible to everyone around them. They are quiet, secluded, know how to hide their "weaknesses" and often present themselves differently than their inner world craves for. They are to artistically express and rely on talents to guide them in a certain direction, instead of pushing for any career or financial goals that won't fulfill their emotional core. Idealists with a strong and solid foundation in the material world, they might just make reality a dream, if they embraced all feelings in their heart as beautiful and meaningful as they truly are.
The pressure on their personality could be great, to grow up, to feel less and do more, to professionally adapt and be responsible adults. The second planetary row will point out high ambitions and strivings, but also a challenge of ego and responsibility, where boundaries between their own authentic Self and that of others aren't as clear as they'd like them to be. Putting themselves on top of their priority list, they learn that true faith is found in the inner child they never forgot, however far they might have gone from it.
Love and Emotions
Emotions of people born on December 29th are usually scattered and not as focused as the rest of their lives seems to be. Prone to toxic influences and choices, they won't typically be self-destructive but this could present an issue if too much loneliness and invisibility distances them from actual contacts with those they care for. They need a healthy emotional distance in fact, rather than a physical one or one induced by those who have never seen their core to begin with, so they can see what they truly need to cherish and follow in their lifetime.
They need a partner who is highly empathic and understands how their confusion can be brought to a statement, a way of expression, an eccentric look or a new tale on social networks. Their relationships teach them that their sensitivity is a flag to be carried proudly, so they can use what they've been given for actual growth instead of holding on to the image of it. Mutual respect is to be unquestionable at all times, unconditional even, and the other person is to acknowledge the safe distance given by their bond. In time, such approach deepens their contacts and makes them safe to be in, giving both partners room to breathe and deal with their own pain with enough support and tenderness in intimacy of togetherness.
Purpose
Chasing for the essence of our little Mercury, Capricorns born on the 29th of December search for the right way to communicate and express their emotional needs. They need the right profession to turn to, a calling to follow, and a tribe to belong to through all those choices of environments and working routines that are based on their talent and their pure beliefs, not on anyone else's will or convictions. They are to stay on the move, walk, get lost, and meet random people along the way, collecting messages and words as they go, so they can share their own message just as freely, when the time is right.
What They Excel In
A Capricorn born on December 29th does extremely well in figure skating, ballet, and sports that require a lot of practice to look magical in the end. They need their work connected with music, the atmosphere intertwining with their coworkers and allowing creativity to flow on a much larger scale than that of one individual. They are artists and musicians, as well as meditation and yoga teachers, those who lead others into strange states, giving them faith or a special gift for their senses.
December 29th Birthday Gift
The choice of birthday gift for a person born on the 29th of December is a joyride that might be colored with numerous colors only to come down to one option that feels right in your heart. Your emotions should guide you. Choose something that sounds good, tastes good or smells good, but make sure that your choices are as vivid and true to the sensation they bring into your life. They don't want an expensive perfume with a good commercial, but something to resonate with their personality, so they can wear it for years to come and think of you.
Positive Traits for December 29th Born
Talented and aware that the sky isn't the limit, they believe that possibilities widen and expand as soon as we start moving towards them. Their faith enriches their life and lives of all those who come close to their heart.
Negative Traits for December 29th Born
Intoxicated and sharing their toxins with others, they don't always understand what they need to cleanse in order to reach solutions for their problems instead of simply anesthetizing their minds.
Healing Crystal
Afghanite is a great stone for someone born on December 29th, for not only will it help problem solving and processes in their mind to focus, but also show them what communication in their life can serve. A calming crystal that soothes hearts, it is a useful tool for work with groups of people that need to see healthy connections with one another. It also helps with insomnia and comes in just the right time into one's life as pain relief, metaphorical or quite physical.
Sabian Symbol
The Sabian symbol for Capricorn representatives born on December 29th in two years preceding a leap year:
"A Veiled Prophet Speaks, Seized by the Power of a God"
The Sabian symbol for Capricorn representatives born on December 29th in a leap year and a year following it:
"In a Sunlit Home Domesticated Birds Sing Joyously"
These two symbols connect the essence of God with the essence of Nature itself, and all its living and breathing creatures that have something to say, just as much as we do. The human push, limitations, laws and structures could become an issue in lives of these individuals, but their task is to find that joyous inner state in complete grounding, aware of their circumstances and willing to love them just the same. Something new is announced, a light coming from the outside to shine on our inner worlds and make our hearts light too.
Famous Birthdays on 29th of December
In 1936 Mary Tyler Moore was born, an American actress who starred in The Mary Tyler Moore Show and The Dick Van Dyke Show, breaking stereotypical images of women and becoming an inspiration for many young actresses, feminists, and working women. In her memoirs, she talked about her struggle with alcoholism.
In 1959 Patricia Clarkson was born, an American actress that appeared in The Station Agent, Shutter Island. Easy A and others. Before enrolling in an undergraduate acting program at Fordham University and earning a Master of Fine Arts at the Yale School of Drama, she studied speech pathology.
In 1972 Jude Law was born, an English actor known for his roles in The Talented Mr. Ripley, Gattaca and Closer. His personal life didn't exactly escape the public eye, and so far he has had five children with three different women.
Important Historical Events on 29th of December
1835 – All the Cherokee lands east of the Mississippi River are ceded to the U. S.
1851 – In Boston, the first American YMCA opens.
1937 – As they adopt a new constitution, the Irish Free State becomes Ireland.
1949 – The beginning of regular operation of the first ultra-high frequency television station, KC2XAK.
1997 – To stop a potentially deadly influenza strain, the killing of more than a million chickens in Hong Kong begins.
2003 – The Akkala Sami language becomes extinct, as the last known speaker of it dies.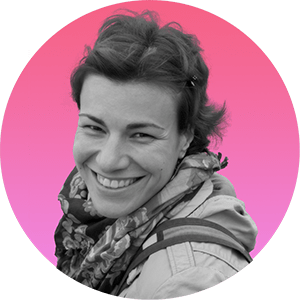 Iva Vucinic is a highly regarded professional astrologer & psychologist. Certified by the International Society for Astrological Research (ISAR CAP) and a graduate of Johannes Kepler Institute.
Iva is also an accomplished writer, with her work on astrology featured in major media outlets such as Yahoo, Daily Mail, Cosmopolitan, BuzzFeed, NBC ...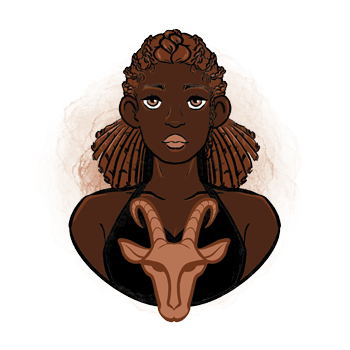 Additional Information
Capricorn - traits, personality, dates, characteristics and astrological sign information.
Capricorn Man - information and insights on the Capricorn man.
Capricorn Woman - information and insights on the Capricorn woman.
Capricorn Compatibility - the compatibility of Capricorn with the other astrological signs in love, sex, relationships and life.
Capricorn History - the history of Capricorn and the stories behind it.
Capricorn Symbol - images and interpretations of the Capricorn symbol and ruler.
Zodiac Calendar - Discover what your date of birth tells about your character, motivation and purpose in life.