12/31 Birthday - Zodiac Information
December 31st Zodiac
Date: December 31st
Zodiac Sign: Capricorn
Color: Telemagenta
In One Word: Bigger
Shape: Two Moving Dots
Strength: Vision
Weakness: Narrow Opinions
Most Compatible With: Cancer

December 31st is a grand ending of each year, while at the same time a date of visionaries when one's purpose is questioned in order for thoughts to get organized, focused, and materialized with as little energy as possible. This is a time when things that are done are done, and all we are left with is the hope that beyond the turning point, they will make more sense, be brighter, lighter, and liberating for our hearts. With enough clear faith, those born on this date might just create a miracle after going through some big changes themselves.
December 31st Horoscope
JUPITER – SUN – SUN – MOON
Individuals born on December 31st might be seen as those carrying the weight of the entire year preceding their birth on their shoulders, but clearly they are announcers of better times, changes that are about to take place, and leaders into new directions and beliefs for everyone around them. There is a reason why they have been chosen to end something in their family line, join the collective in such an intense time, and their Soul may be tied to certain missions strongly, preventing them from living the "normal, successful life" that Capricorn representatives wish to live. They are on the search for knowledge, understanding, and to round up their cognitive processes around things that are typically much larger than their earthly existence. They need to let go to the feeling, live in the moment, and see how valuable they are to the rest of the world, authentic and honest just as they are.
Love and Emotions
Feelings are the most important value in lives of those born on December 31st, as they are the foundation for all the tender faith they are to build in this lifetime. Still, there is no saying if their chosen path will include numerous bonds with partners of different backgrounds and sensibilities, or if they will turn to solitude until they find the inner source of faith. Whatever their course of action and their natural instinct, they are meant to connect many dots in this lifetime and find oneness with another, while at the same time becoming an equal part of a much larger whole.
They have a large task to accomplish, and if they take away their own value, they will have difficulty connecting with others in ways that are truly satisfying for both people involved. In need of time, mutual respect, and romances that aren't pushy in any way, they will respect boundaries of others for as long as they see the purpose to the clear bond created. They need a partner who will have their own space, their own attitudes, life and circle of friends, giving them healthy freedom to build their own no matter their age or sudden turns and changes of interest and direction.
Purpose
Uranus leads the way into liberation, personal freedom and freedom of expression, until a person born on the 31st of December stops feeling burdened, gets out of solitude and lonely choices, and begins a search for their tribe. They are to find their soulmates, brothers and sisters of the world, and people who think the same and connect with them in sparkling ways that are filled with surprises and energy needed for creation itself. As freedom is reached, they start manifesting their visions with more ease, no matter the "good intentions" and attitudes of others.
What They Excel In
An individual born on the 31st of December is a great leader, missionary, priest and religious guru, someone who sees the purpose of structure, a builder and a handyman who sees right through issues and problems that need to be fixed. They don't have to strive high for as long as they are productive with enough time to commit to things that truly inspire them, until they are ready to pursue them as their chosen career path. They are excellent archers, pilots and all those who leave something behind to quickly move forwards into the new.
December 31st Birthday Gift
Special occasions in lives of those born on December 31st have a special meaning since they fall at a critical time, when everyone seems to be celebrating something else. They need special attention, a special party, a surprise that will be organized only for them and away from the crowds that aren't their own. Give them something big and significant, take them on a journey, buy tickets to a foreign land, a warm winter vacation, or plan ahead to gather those close to them to dress up for the occasion.
Positive Traits for December 31st Born
Innovative and hopeful while still respecting the past, they rely on firm foundation to grow tall and capable of withstanding any challenge in life, and won't hesitate to teach others to do the same.
Negative Traits for December 31st Born
Without compassion and care, they become too ambitious, focused on rational goals, and lose sight of what truly is their own moral imperative. They will impose opinions and attitudes, sometimes aggressively, when they lack healthy human connections and support.
Healing Crystal
Bumble bee jasper, also called the eclipse stone, is a good choice for a person born on December 31st. It will influence their self-esteem and help them see the real purpose they have in this lifetime instead of settling to be the second best or struggling too hard to reach the positions that already belongs to them by laws of the Universe. It is an Earth energy stone to boost creativity, helping them align priorities that are their own and separate them from those of others.
Sabian Symbol
The Sabian symbol for Capricorn representatives born on December 31st in two years preceding a leap year:
"An Angel Carrying a Harp"
The Sabian symbol for Capricorn representatives born on December 31st in a leap year and a year following it:
"An Albatross Feeding from the Hand of a Sailor"
This date is obviously a unifying moment when the human comes into contact with the angelic and Divine, as well as the instinctive, earthly and quite natural. The symbolism of Neptune is quite intense in these lines even though its presence isn't seen in their planetary row. They are to rise their consciousness to higher planes, seek Divine thought, and realize that their faith needs to come from the heart. This is where their gentlest insides are hidden and all their grand talents kept safe from the rest of the world.
Famous Birthdays on 31st of December
In 1937 Anthony Hopkins was born, a Welsh actor, director and composer, best known for his role of Hannibal Lecter in Silence of the Lambs for which he won the Academy Award for Best Actor. He said that being a poor learner in the systemic education gave him an inferiority complex and he grew up convinced he was stupid.
In 1948 Donna Summer (LaDonna Adrian Gaines) was born, an American singer, songwriter and actress who rose to popularity in the disco era of the late 1970s. Her first work was mislabeled and her actual name Donna Sommer became Donna Summer due to an error, and stuck for the rest of her career.
In 1959 Val Kilmer was born, an American actor that reached popularity with his roles in Top Secret!, Real Geniuses and Top gun in the 1980s. At the time when he started at Julliard School's Drama Division, he was the youngest person to be accepted.
Important Historical Events on 31st of December
1759 – A 9,000-years lease is signed by Arthur Guinness (born on September 24th) and brewing of Guinness begins.
1857 – Ottawa is chosen as the capital of Canada by Queen Victoria (born on May 24th).
1879 – Incandescent lighting is first demonstrated in public.
1907 – The first Times Square New Year's Eve celebration is held.
1955 – The first time that a corporation, General Motors, makes over $1 billion per year.
1998 – The value of euro currency is established by the European Exchange Rate Mechanism.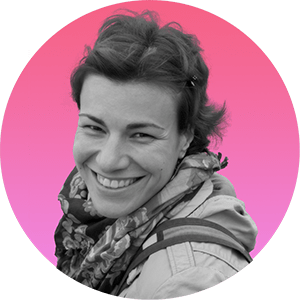 Iva Vucinic is a highly regarded professional astrologer & psychologist. Certified by the International Society for Astrological Research (ISAR CAP) and a graduate of Johannes Kepler Institute.
Iva is also an accomplished writer, with her work on astrology featured in major media outlets such as Yahoo, Daily Mail, Cosmopolitan, BuzzFeed, NBC ...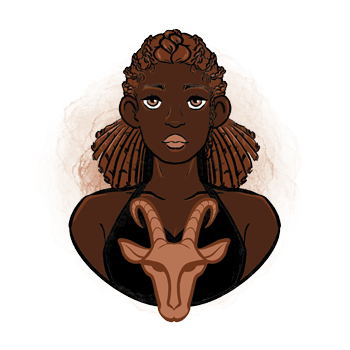 Additional Information
Capricorn - traits, personality, dates, characteristics and astrological sign information.
Capricorn Man - information and insights on the Capricorn man.
Capricorn Woman - information and insights on the Capricorn woman.
Capricorn Compatibility - the compatibility of Capricorn with the other astrological signs in love, sex, relationships and life.
Capricorn History - the history of Capricorn and the stories behind it.
Capricorn Symbol - images and interpretations of the Capricorn symbol and ruler.
Zodiac Calendar - Discover what your date of birth tells about your character, motivation and purpose in life.