12/06 Birthday - Zodiac Information
December 6th Zodiac
Date: December 6th
Zodiac Sign: Sagittarius
Color: Viridian
In One Word: Spring
Shape: Star
Strength: Creative
Weakness: Pink Goggles
Most Compatible With: Libra

With the casual scent of winter coming to our door soon enough, December 6th is a time when opportunities are to be caught before everything freezes. People born on this date may be hasty in their rush to find love, feel love and make something beautiful out of their lives. They need connections with others that are pure and deeply emotional, and won't settle until they find the right feeling of self-worth carried within.
December 6th Horoscope
(Pluto) – VENUS – SUN – MOON
This is the row of attraction where beauty is found as inspiration and motivation for those born on the 6th of December. They are loving, open to interact with people of all religions, colors and shapes, and their lack of judgment easily puts them in the position where idealism blurs the image they have of other people. Seeing everyone as their equal, idealists as they are, they could raise their expectations to levels that cannot be met by others, simply because too much similarity of character is needed for a relationship to endure. They need a reality check here and there, so they can truly use their incredibly powerful energetic world to connect with others in purity of heart. They are deeply emotional but tend to run from reality, holding on to the microscopic universe where they can be found, separate from the rest of the suffering world.
Love and Emotions
Searching for love in all possible ways, circling around those who might not deserve them or waiting to be circled around by others, Sagittarius representatives born on the 6th of December have a much larger mission than meets the eye. Their relationships could be clumsy or superficial at first, and the need for their love life to blossom will push them deep into symbiotic romances that aren't exactly healthy. They need their ties broken so they can freely love the person of their choosing, and seek a partner who won't fade or take too much of their personal energy along the way.
Unsure what they are looking for, most of them will simply follow the feel of the moment, but projections that go too far ahead often distance them from the natural course of the relationship. Making the real world prettier than their heart sees it to be, they will do the same with people, especially when they fall in love, and could see those they are involved with as much closer and similar to them than they actually are. They need clear emotional boundaries and their senses heightened, so their feel of the person can become adequate and realistic enough for their relationship to last. On their quest for the Divine Love, they will find their soulmate once they give into the flow and allow themselves to fall in love with a partner different from them, day after day.
Purpose
Neptune guides individuals born on December 6th, as a distant point of idealism and inspiration that won't let them rest if they don't follow their dream. They have a talent to discover and move with, and something fuzzy or hazy to hold on to when things go sour. Such guidance wants them to remove their pink goggles and see the world for what it truly is, so they can make a difference on the collective level, find Divine Love and their spiritual guides, and help those who need help the most.
What They Excel In
A person born on the 6th of December does well in all forms of artistic expression and needs to find their talent to shine. They are singers, pianists and hypnotherapists, all those open to alternative methods and strange solutions. Laboratory and chemistry experts, they find their path in cosmetics, professional makeup, body art or any form of beautifying and accenting the human body. They are excellent salesmen and understand how to attract customers, show beauty behind the window, or make combinations of colors, clothes or styles that others didn't recognize as potent.
December 6th Birthday Gift
An artistic gift can be a very good choice for a Sagittarius born on December 6th. However, their expectations are high and they won't settle for any colorful painting that seems bright enough. If you wish to surprise them with such gifts, get informed and get into the core of the message they share. They will enjoy relatively common presents such as jewelry, a watch, a fine perfume and expensive cosmetic products. If you decide to choose a piece of clothing, do so in color and bravely, for even if they don't wear it, the gesture will put a smile on their face.
Positive Traits for December 6th Born
Idealists with a cause to pursue and a talent to share with the world, they are empathic, loving, in love and ready to spread all their positive emotions with those around them. Warm and creative, they turn all things into beauty when given enough time.
Negative Traits for December 6th Born
Seeing the world much prettier than they feel it to be, focused on their chosen surroundings instead of seeing the real state of their heart, they could get lost in expectations from others and become distant from people when they are facing difficulties and dark periods of life.
Healing Crystal
A good stone for those born on December 6th is epidote. Although it can be a bit unpredictable, affecting different people in different ways, it is a stone that aids balance within relationships in our lives and enriches one with information meant to help on their path to connecting. It brings more of the same, and aids prosperity, for as long as the person is generous and giving. All forms of impulses into the outer world to help out and give something from the heart will bring progress and energy returned in obvious ways. Attuning them with spirit, this crystal may assist in the quest for their talent if they still haven't found one in all its glory.
Sabian Symbol
The Sabian symbol for Sagittarius representatives born on December 6th in a leap year:
"The Ground Hog Looking for Its Shadow on Ground Hog Day"
The Sabian symbol for Sagittarius representatives born on December 6th in any year that isn't a leap year:
"The Great Pyramid and the Sphinx"
There is a mystique note to these two symbols, opening minds and hearts of those born on this date for unusual things and paths in life. Predicaments come from past experiences, and while they may hold on to their current situation for resolutions, they are more likely to go much further into their bloodline and ways of the world, to find answers for the future. They wish to see into the future, understand the rhythm of the Universe, but they often do so by taking steps that are too small or inexperienced, sometimes turning to superstition instead of knowledge. They need a good teacher, someone to guide them, so their contact with Nature can be revived and as powerful as it is meant to be.
Famous Birthdays on 6th of December
In 1778 Joseph Louis Gay-Lussac was born, a French physicist and chemist best recognized for his discovery that water has two hydrogen parts and one oxygen part. His name is among the 72 inscribed in the Eiffel Tower.
In 1948 JoBeth Williams was born, an American actress and director known for her roles in the short film On Hope, as well as movies Poltergeist and Adam. She graduated from college with the intention to become a child psychologist but turned to theater instead.
In 1952 Craig Newmark was born, an American entrepreneur and philanthropist who founded the website Craigslist. He stated that even though he was told he should become a billionaire, he decided that one should know when enough is enough. This led to his minimal business model where he has enough and with a chance to give tremendous amounts of money to nonprofits he believes in.
Important Historical Events on 6th of December
1884 – Completion of the Washington Monument.
1897 – Licensed taxicabs start operating in London, UK, the first such service in the world.
1912 – Discovery of the Nefertiti bust.
1953 – The novel Lolita is completed.
1977 – Independence is granted to Bophuthatswana by South Africa, but it is not recognized by any other country.
2006 – Photographs taken on the surface of Mars that suggest presence of liquid water are revealed by NASA.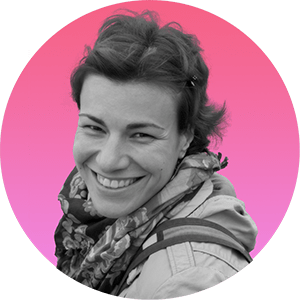 Iva Vucinic is a highly regarded professional astrologer & psychologist. Certified by the International Society for Astrological Research (ISAR CAP) and a graduate of Johannes Kepler Institute.
Iva is also an accomplished writer, with her work on astrology featured in major media outlets such as Yahoo, Daily Mail, Cosmopolitan, BuzzFeed, NBC ...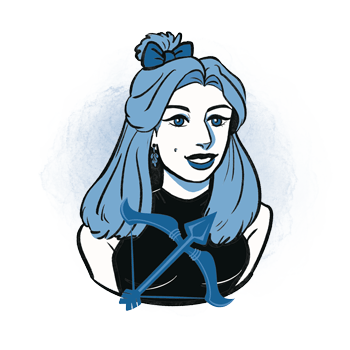 Additional Information
Sagittarius - traits, personality, dates, characteristics and astrological sign information.
Sagittarius Man - information and insights on the Sagittarius man.
Sagittarius Woman - information and insights on the Sagittarius woman.
Sagittarius Compatibility - the compatibility of Sagittarius with the other astrological signs in love, sex, relationships and life.
Sagittarius History - the history of Sagittarius and the stories behind it.
Sagittarius Symbol - images and interpretations of the Sagittarius symbol and ruler.
Zodiac Calendar - Discover what your date of birth tells about your character, motivation and purpose in life.