12/12 Birthday - Zodiac Information
December 12th Zodiac
Date: December 12th
Zodiac Sign: Sagittarius
Color: Jungle Green
In One Word: Moderation
Shape: Flower
Strength: Balanced
Weakness: Extremism
Most Compatible With: Gemini

December 12th is a date of high hopes and aspirations, and also a time when inspiration comes from pure emotions and letting go to the flow of life. Restrictions won't do well on this day, and while boundaries are healthy and needed, individuals born at this time need more room to expand and breathe freely than other people might. This isn't just a matter of their Sun set in Sagittarius, but of the impulses their mind and heart make in a loop that needs to be balanced in full potential so their point of satisfaction is found.
December 12th Horoscope
SUN – MOON – SUN – MOON
The wave of light in this planetary row is intense and seeks purity of one's heart and contact with their inner child to be lived in full potential. Those born on December 12th see the cycle of life and the cycle of exchange of energy that others might not, but their high hopes and aspirations make it hard for them to keep up with their own energetic pace. They seek balance between masculine initiative, and feminine joy, both childlike and innocent so they can manifest visions from their mind and create. Breathing in and breathing out, their relationships serve to show the exact balance they've managed to create, as they compare what they give with what they receive and find the outer world in harmony, to follow peace in the inner one.
Love and Emotions
A strong contact of masculine and feminine principles is at work in lives of Sagittarius representatives born on December 12th, this making them vulnerable and proactive at the same time, pushy and detached, and often bruised by contacts that haven't had enough closeness and respect to begin with. The person in front of them is their own reflection and when bruised, they should never "give up on love" or close their heart for further interactions, for messages received by intense contacts are to be deciphered and seen for what they truly represent.
They might outgrow several important partners in their lifetime, but need to stay true to emotion rather than loyal to the past, so they can truly use the beauties of talent and inspiration they've been blessed with. To keep their balance and keep their relationships lasting and filled with love, they are to believe in themselves and all possibilities life offers without prejudice or convictions that will limit their choice of partner or their sharing of feelings.
Purpose
Venus is the guiding light for those born on the 12th of December, pointing out, once again, the importance of balance that is to be made in their lives. Their purpose is to connect with another human being, fall in love, get creative, inspired, and see how the world is beautiful when it is taken in truthful presence. In order to give their idealistic and most joyous and intimate relationships a go, they are to remember that they are only human, just as the person standing in front of them, so that no unrealistic expectations would stand in their way and taint the image.
What They Excel In
People born on December 12th work well with others and within a team. They may be leaders and coordinators as well as those who don't find it beneath them to get tiresome things done for a higher authority. They need a higher cause to strive for, someone to teach, and good coworkers by their side. Passionate about ways of the world, its development, ecology, children and young people, they excel in teaching and schooling of any kind, as well as environmental causes. On a daily childlike level, they will turn to party planning, catering, food delivery, and everything that brings joy and beauty into the everyday world of people around them.
December 12th Birthday Gift
The choice of birthday gift for someone born on the 12th of December might seem tricky, but for as long as you stick to laughter and childlike energies and desires, you won't be wrong. They will enjoy a new game to play, a course in painting or playing an instrument, or something beautiful for their home. Bring them a lemon tart or a cake they love most, prepare a tasty meal and take them shopping. You don't have to try too hard. Simply give them your time and love.
Positive Traits for December 12th Born
Expanding horizons of everyone around them, they hold on to their inner child and stay fun, joyous, and open-hearted even at old age. Good with children, they share love in active and creative ways and form relationships that are inspiring and filled with emotion.
Negative Traits for December 12th Born
Going into extremes, they push too far only to feel guilty afterwards, losing sight of one step after the other and becoming too detached from contact and present time due to plans they won't let go of.
Healing Crystal
To boost creativity and an active approach to issues in minds of those born on December 12th, vanadinite is a very good choice of healing crystal. It will support their natural fiery approach to life, while giving them enough emotional structure to metabolize their own actions and deeds of other people. It helps with overdoing and overspending, breaking personal limits and boundaries that are meant to keep one safe, and promote healthy breathing. It is known to help with lung problems and asthma by a strong energetic flow through the heart chakra.
Sabian Symbol
The Sabian symbol for Sagittarius representatives born on December 12th in any year that isn't a leap year:
"In an Old-Fashioned Northern Village Men Cut the Ice of a Frozen Pond for Use During the Summer"
The Sabian symbol for Sagittarius representatives born on December 12th in a leap year:
"A Child and a Dog Wearing Borrowed Eyeglasses"
Vision seems to be the main theme in these symbols, vision of the future in the first one, and realistic vision in the second. People born on this date need to find their truth, see things clearly and find grounding for their mind so they can see reality as it is and affect it in ways that allow growth in the material world. To keep things clear and in focus, they need their childlike contact with instincts intact and worked on, so they can freely act on impulse without guilt or judgment from the outer world. This requires solid and cold boundaries at times, so they can respect and love themselves first and connect with others from the position of safety of Self.
Famous Birthdays on 12th of December
In 1881 Harry Warner was born, a Polish American businessman, one of the founders of Warner Bros and a man who played a crucial role in the movie industry. His steps forwards were hard to follow for those around him. People close to him thought that he died of a broken heart.
In 1915 Frank Sinatra was born, an American actor and singer, and one of the best-selling music artists of all time. He was known for his turbulent love life, and swam daily in the Pacific Ocean, finding it therapeutic and giving him the solitude he needs.
In 1970 Jennifer Connelly was born, an American actress who starred in Requiem for a Dream, Blood Diamond and A Beautiful Mind. In 2005 she was named Amnesty International Ambassador for Human Rights Education and is known for her humanitarian work on issues of clean water, children's rights and others.
Important Historical Events on 12th of December
1408 – The king of Hungary creates a monarchical chivalric order named the Order of the Dragon.
1901 – The first transatlantic radio signal is received in St John's, Newfoundland.
1911 – The capital of India changes from Calcutta to Delhi.
1941 – Imminent "extermination of the Jews" is declared by Adolf Hitler (born on April 20th) at a meeting in the Reich Chancellery.
1950 – Congregation is led in first services of Paula Ackerman (born on December 7th), the first woman appointed to perform rabbinical functions in the U. S.
2015 – Adopting of the Paris Agreement, meant to deal with greenhouse-gas-emissions mitigation, adaptation and finance.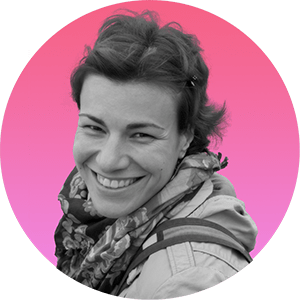 Iva Vucinic is a highly regarded professional astrologer & psychologist. Certified by the International Society for Astrological Research (ISAR CAP) and a graduate of Johannes Kepler Institute.
Iva is also an accomplished writer, with her work on astrology featured in major media outlets such as Yahoo, Daily Mail, Cosmopolitan, BuzzFeed, NBC ...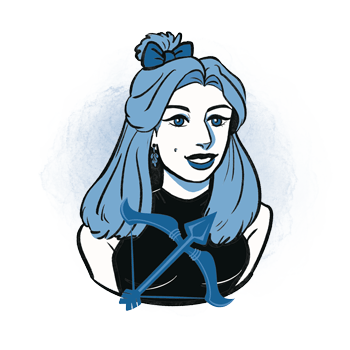 Additional Information
Sagittarius - traits, personality, dates, characteristics and astrological sign information.
Sagittarius Man - information and insights on the Sagittarius man.
Sagittarius Woman - information and insights on the Sagittarius woman.
Sagittarius Compatibility - the compatibility of Sagittarius with the other astrological signs in love, sex, relationships and life.
Sagittarius History - the history of Sagittarius and the stories behind it.
Sagittarius Symbol - images and interpretations of the Sagittarius symbol and ruler.
Zodiac Calendar - Discover what your date of birth tells about your character, motivation and purpose in life.