12/03 Birthday - Zodiac Information
December 3rd Zodiac
Date: December 3rd
Zodiac Sign: Sagittarius
Color: Sapphire
In One Word: Gigantic
Shape: Pyramid
Strength: Unshakeable Faith
Weakness: Projections
Most Compatible With: Aries

December 3rd is a day for giving, grand gestures, education, higher knowledge, and our visions brought to life through purity of emotions to attract opportunities and options ahead of the road. Knowledge collected on this date must resonate with one's heart, and those born at this time tend to be curios, open-minded, wide in their perspectives and able to achieve great things in life when their feelings stand as the guiding light for their adventures.
December 3rd Horoscope
(Pluto) – JUPITER – SUN – MOON
The planetary row of those born on December 3rd supports incredibly bold and large moves forwards, and they might skip important emotions and feedback in life pulled in by the strong gravity of their desires and motivations. They are dreamers and idealists in search for their true direction, understanding and carrying an important philosophy that colors all their moral choices. Dignified and intelligent, they tend to form incredible relationships, especially with rich, educated people and foreigners, and love to socialize outside of standard social circles that might limit their way of expression. On the other hand, they keep too many things inside their mind, unaware that intelligence won't be enough for happiness and emotional contact, if they don't value their feelings just as much as they value their brain.
Love and Emotions
In their search for love in each aspect and area of life, individuals born on December 3rd will probably approach their romances through a mental system of trial and error, until they truly fall in love for the first time. Their idealistic nature could distance them from the true essence of their bonds and while their perspective can make anything work, they should never settle for less love than they know in their heart that they deserve.
With a strong desire to explore their options, they might get preoccupied with intellectual spheres of contact and communication, forgetting how important sexual side to their bond really is. They need a partner who will make them smile, someone well-grounded with a similar energy that allows them both to see the sensitivity of contact behind each other's fire. They will function best in adventurous relationships that give them freedom to expand their knowledge and horizons. Very often, they will fall in love in school, college, or their workplace, since they feel like the path of life is meant to be inclusive for all variables needed for happiness, every step of the way.
Purpose
With the emphasis on the physical world and matters of grand creation, matters of Venus set as the purpose in their lifetime pose as the inspiration and satisfaction they are meant to pursue. It won't be enough to simply chase for status or success of any kind. They need their heart set in place, the love to guide them through the professional world, partnerships and everyday habits, so they can find balance between joy and responsibility and truly progress in ways that make them happy, valued and loved. Their goal is to make their life deeply and physically satisfying, so their strong energy doesn't scatter on issues of less relevance than the love for Self.
What They Excel In
A person born on November 3rd excels working with foreigners and different views and religions. They are cartographers and travelers, journalists and photographers, and all those who teach and learn through their own teaching. They will handle big projects and expensive things incredibly well, especially when they have the right team to rely on, where people share their way of thinking and understand the direction they wish to take. When they nurture their faith, no matter if they found it in a specific religion or not, they give a true sense of belonging to other people too.
December 3rd Birthday Gift
Your best bet for a birthday gift for someone born on December 3rd is a journey to a faraway land. If this exceeds your financial opportunities and the character of your bond, take them somewhere high, on a mountain top, go paragliding or choose a big fluffy stuffed animal for their bedroom. They will love a large pillow, a piece of art that is meaningful and stands as a metaphor for their own beliefs, or a day spent in the forest where their mind can unwind. Take them horseback riding or buy them a dog to keep their heart warm.
Positive Traits for December 3rd Born
With wide horizons, they give a new perspective to each issue and see the beauty and the silver lining in all things in life. They are enthusiastic, positive, fun to be around and their philosophy and beliefs give hope to many.
Negative Traits for December 3rd Born
With philosophy too wide and their beliefs stiff, they could become tedious and overbearing, those who talk too much about issues they don't understand and give unsolicited advice without much compassion for those they talk to.
Healing Crystal
The right healing crystal for someone born on December 3rd is bastnasite, a stone to help with adaptation to change and manifesting one's dreams and visions into reality. It is known to boost creativity in the material world, helping them find a way to ground their thoughts and their extensive beliefs and find their place in manifested reality. Aiding the release of fear and unconscious patterns that hold them back, it clears the space for movements towards one's desires. Supportive of healing with plants, it gives a fine connection with passive and essential elements of nature that these individuals need to create inner balance.
Sabian Symbol
The Sabian symbol for Sagittarius representatives born on December 3rd in a leap year:
"A Flag Turns into an Eagle; The Eagle into a Chanticleer Saluting the Dawn"
The Sabian symbol for Sagittarius representatives born on December 3rd in any year that isn't a leap year:
"In the Left Section of the Archaic Temple, a Lamp Burns in a Container Shaped Like a Human Body"
The significance of our physical presence on Earth is deeply accented here, in symbols that show the importance of physiology in any philosophical approach those born on this date might have. In order for their spirit to rise and their life to be filled with more light, they are to turn their attention to natural cycles, the Nature itself, and this includes caring for their physical needs. A healthy lifestyle and a routine that nurtures and satisfies their body is the prerequisite for strength of convictions that lead them towards fortune and success. Strong grounding is only achieved through a close and intimate connection with our physiology.
Famous Birthdays on 3rd of December
In 1948 Ozzy Osbourne was born, an English singer, songwriter and actor who became famous as the lead singer of Black Sabbath, known by his informal title of "Godfather of Heavy Metal". He said himself that he isn't sure how he managed to survive as long as he did with his substance abuse issues. Religious groups have accused him of being a negative influence on teenagers, and he has been sued by parents of suicide victims twice due to lyrics in his songs.
In 1960 Daryl Hannah was born, an American actress and environmental activist, known for her roles in Steel Magnolias and Sense8. Her fight for "morally right things" for the environment and her activism led to her being arrested several times. When she was a child, her parents were advised that she should be institutionalized and medicated, autism presumed.
In 1960 Julianne Moore was born, an American actress and author of children's books, known by her roles in Magnolia, Hannibal and Crazy, Stupid, Love. As a child she was teased by other kids for her freckles. Semi-autobiographical books she wrote for children are about a character named "Freckleface Strawberry".
Important Historical Events on 3rd of December
1904 – Discovery of Himalia, one of Jupiter's moons.
1910 – The first demonstration of modern neon lighting.
1967 – The first heart transplant on a human is carried out.
1973 – Close-up images of Jupiter are sent back to Earth for the first time, from Pioneer 10.
1992 – A test engineer sends the first text message to his colleague's phone via Vodafone network.
2014 – The space explorer on a mission to collect rock samples from an asteroid is launched by the Japanese Space Agency.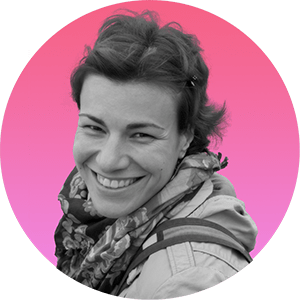 Iva Vucinic is a highly regarded professional astrologer & psychologist. Certified by the International Society for Astrological Research (ISAR CAP) and a graduate of Johannes Kepler Institute.
Iva is also an accomplished writer, with her work on astrology featured in major media outlets such as Yahoo, Daily Mail, Cosmopolitan, BuzzFeed, NBC ...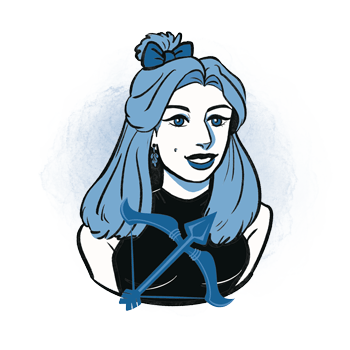 Additional Information
Sagittarius - traits, personality, dates, characteristics and astrological sign information.
Sagittarius Man - information and insights on the Sagittarius man.
Sagittarius Woman - information and insights on the Sagittarius woman.
Sagittarius Compatibility - the compatibility of Sagittarius with the other astrological signs in love, sex, relationships and life.
Sagittarius History - the history of Sagittarius and the stories behind it.
Sagittarius Symbol - images and interpretations of the Sagittarius symbol and ruler.
Zodiac Calendar - Discover what your date of birth tells about your character, motivation and purpose in life.