12/17 Birthday - Zodiac Information
December 17th Zodiac
Date: December 17th
Zodiac Sign: Sagittarius
Color: Azure White
In One Word: Pendulum
Shape: Square
Strength: Rapid Personal Growth
Weakness: Conflicted
Most Compatible With: Gemini

A date such as December 17th tells a tale of soft edges that suddenly change, all those things that turn from one extreme to another, and thoughts that swirl in our mind looking for a way to materialize. Lives of those born on this date will be filled with symbols and synchronicities, their social life taking over when they least expect it to, and their lack of stability keeping their dream life distant. To help themselves reach for the prize for all their efforts and hard work, they need their physiology in order and their routine well-organized.
December 17th Horoscope
SUN – URANUS – SUN – MOON
Individuals born on December 17th are fast thinkers and all those innovative spirits that see the bigger picture only to step out of it, breaking all barriers and rules to reach for their mission. They stand out, different, eccentric, adaptable yet hard to adapt, flexible while deeply rooted in stiff opinions and attitudes, and fighting an inner battle that easily reflects on the rest of the world around them. Uranus tears apart this planetary row and brings a lot of stress and tension into their minds. To keep it tame and use its best possible shiny qualities of ideas and surprises of life, they are to care for their body and nurture their physiology so it can bear the burden of such an intense mind on their shoulders.
The second row points out the importance of individuality and authenticity in their lives. They could lose themselves, their stability and the core of personality in the middle of large social circle or among close friends who have a lot to say. It is important that they stick to their own invisible beliefs, so they can truly be free to express themselves just as they are. The power of will needs to stay centered and stable even among those who are louder and more aggressive in their ways than they choose to be.
Love and Emotions
The world has a lot to offer to someone born on December 17th, but the stress of being themselves and circling around their own mind might make their close relationships a bit difficult, especially at a young age. Loss of stability is to be expected, followed by too many opposing opinions and attitudes between them and the person they are attracted to. They need to be with a good friend, someone who will allow emotions to flow being on a safe and logical personal distance that gives both of them enough freedom to move.
Divorces and tough breakups could happen in their life, teaching them about opposing qualities they carry within, and it is important that they do not entirely dismiss emotions from the past, but acknowledge and respect them in clear continuity. Their evolution and spiritual growth take them on an emotional rollercoaster from time to time, making it unclear why they have mood swings and experience changes that others don't seem to. Reaching the level of personal freedom that they seek, they open their heart for a friend, someone willing to go on a shared adventure, surprising them every day and sharing love that is above all other contacts in their lives, pure and honest just as it is.
Purpose
The Moon governs those born on the 17th of December, giving them emotional clarity over time and a task to cleanse their heart of residues so they can tenderly approach their own needs. Instead of their usual pushy approach, a lot of love, intimacy and dedication to emotion is needed in order for them to reach the point of personal satisfaction. They are to open their heart, not get tied to any feeling along the way, free to express it in all purity, inviting joyous circumstances into their life.
What They Excel In
Sagittarius representatives born on the 17th of December are very good in abstract and symbolic research, work that is out of the ordinary and needs to be done fast, and all those issues that require modern technology and higher understanding of natural phenomena. They are computer scientists, programmers, engineers and pilots, those who wish to look at the stars as astronomers or astrologers, standing out with ideas that need to be patented and brought into some sort of electronic form to inform and be used by a number of people.
December 17th Birthday Gift
Someone born on the 17th of December enjoys all sorts of surprises and open-air activities. You can pay for their astrology session, but also buy a new bicycle, take them bungee jumping, or enroll them in workshops concerning strange topics and aspirations. They wish to learn about astrology, symbolism and archetypal repetition, but easily lose focus and your gift should be concise, personal, with a specific message for them to see. You could also take them to a tai chi or yoga weekend in a secluded place, where they can gather their thoughts and feel more peaceful.
Positive Traits for December 17th Born
Quick, smart, witty and ready to grow, they are fast learners and free-spirited people who wish to stand out from the collective in order to inspire and have room for personal growth. Good friends in touch with the Higher thought, they think outside the box and bring unexpected change.
Negative Traits for December 17th Born
Stressed, rebellious and torn into many different extremes, their inner battle could project on all their relationships, making them impossible to be around when teamwork or compassion is needed for things to flow.
Healing Crystal
Chrysanthemum stone is a wonderful choice for people born on December 17th, sparking their curiosity, encouraging awareness of synchronicities in life and bringing good luck. Each of these crystals is unique and different from all others, carrying a calming energy that allows one to find their center of being. It brings childlike happiness into their life, teaching them how to be fully present in the now instead of thinking too much about the past or the future.
Sabian Symbol
The Sabian symbol for Sagittarius representatives born on December 17th in any year that isn't a leap year:
"A Chubby Boy on a Hobby-Horse"
The Sabian symbol for Sagittarius representatives born on December 17th in a leap year:
"A Flag Bearer in a Battle"
Symbols for these individuals speak of growth and talents that have been nurtured from a young age. It is the course of action and the foundation that needs to be built that defines outcomes in their life, and the forceful energy of Uranus will only be productively used if they set up a basis for all the things they wish to build. Grand moves will take a lot of primal energy and no matter their incompetence or lack of experience, time gives them the stamina and strength needed to succeed.
Famous Birthdays on 17th of December
In 1936 Pope Francis was born, the head of the Catholic Church and sovereign of the Vatican City State. He is the first Jesuit pope, the first from the Southern Earth's hemisphere, the first from the Americas and the first to hold papal mass in the Arabian Peninsula.
In 1975 Milla Jovovich was born, a Ukrainian American actress, musician and model, known as the "reigning queen of kick-butt" due to her roles in SF and action movies. Before finding her career in acting, she stated that she was rebellious and in her teens, engaged in drug use, credit-card fraud and shopping mall vandalism.
In 1982 Craig Kielburger was born, a Canadian human rights activist and author, and the co-founder of the WE Charity (formerly known as the Free the Children). The first group he initiated was a group of pre-teens who started "Kids Can Free the Children". Along with his brother, he published Me to We: Finding Meaning in a Material World.
Important Historical Events on 17th of December
1790 – The discovery of the Aztec calendar stone.
1892 – Publishing of the first issue of Vogue.
1903 – The first controlled powered, heavier-than-air flight by the Wright brothers.
1938 – Nuclear fission of Uranium is discovered, the scientific basis for the use of nuclear power.
1989 – The premiere of The Simpsons.
2014 – Diplomatic relations are re-established between the U. S. and Cuba after severing them in 1961.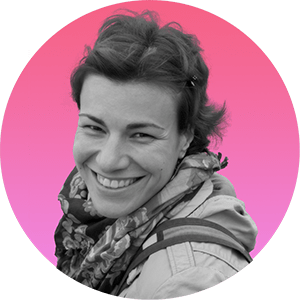 Iva Vucinic is a highly regarded professional astrologer & psychologist. Certified by the International Society for Astrological Research (ISAR CAP) and a graduate of Johannes Kepler Institute.
Iva is also an accomplished writer, with her work on astrology featured in major media outlets such as Yahoo, Daily Mail, Cosmopolitan, BuzzFeed, NBC ...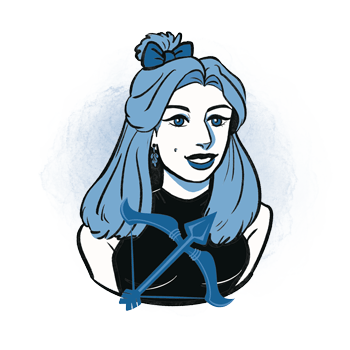 Additional Information
Sagittarius - traits, personality, dates, characteristics and astrological sign information.
Sagittarius Man - information and insights on the Sagittarius man.
Sagittarius Woman - information and insights on the Sagittarius woman.
Sagittarius Compatibility - the compatibility of Sagittarius with the other astrological signs in love, sex, relationships and life.
Sagittarius History - the history of Sagittarius and the stories behind it.
Sagittarius Symbol - images and interpretations of the Sagittarius symbol and ruler.
Zodiac Calendar - Discover what your date of birth tells about your character, motivation and purpose in life.