12/01 Birthday - Zodiac Information
December 1st Zodiac
Date: December 1st
Zodiac Sign: Sagittarius
Color: Mindaro
In One Word: Soften
Shape: Cone
Strength: Ambition
Weakness: Frustrated
Most Compatible With: Gemini

There is a feeling of pressure to December 1st, as if Christmas and New Year are already at our doorstep even though there is still time to reach the destination and the turning point. This sums up the atmosphere of lives of those born on this date quite well, for they can't seem to let go of the feeling that they might miss an opportunity, lose time, or skip important details as they move quickly through their responsibilities.
December 1st Horoscope
(Pluto) – SUN – SUN – MOON
People born on December 1st are well-organized, natural leaders, and those who know how to move step by step forwards, even when they lose focus and they are entirely unsure about their goals. They can get competitive and too ambitious, mostly because they seek the sense of clarity to their material world, and need it to fall into the realm of reasonable choices and professional endeavors that will bring results and status they seek. They are warm and wide in their attitudes, until they reach the inner limitation that might push them back into circles of similar routines for way too long. With enough flexibility and full responsibility taken for each emotion felt, they will achieve incredible things standing firm on their own two feet.
Love and Emotions
Warm and loyal, those born on December 1st are poor short-term partners when they cannot accept reality and other people, or good long-term partners who take a bit too much of their partner's responsibility. In general, their love life will go to one of these extremes, either being too disconnected and distant, or a bit stuck and lasting due to sharing processes that easily become symbiotic and dependent on their personal life force. Stubborn about their beliefs and choices, they could get difficult in close contact, expecting their partner to fit certain norms. However, this typically fades when they fall in love deeply and realize what's needed to keep their personal boundaries, and boundaries of others, safe.
In their youth, they might get strangely serious around people they find attractive, a bit lost about the spot that a new relationship could take. It might take a while for them to begin dating, for they approach this project studiously, as a process of learning just as any other, and wish to gather information and see their own abilities before they dedicate their life to one sole partner. They need someone who is calm, safe, and supportive of their working and financial routines, and judgment for their energetic drive could easily break their bond apart. Once they build enough trust in the one they love, they will stay loyal and committed for as long as possible.
Purpose
It is interesting that Sagittarius representatives born on the 1st of December have Saturn as their focus point, since they often lack focus in long-term commitments and plans. On the other hand, they could go to a different extreme, where everything is planned down to the last detail, and their lives get the structure they seek, but not the faith needed to give themselves time to enjoy, rest, and love themselves as they should. Karma is to be repaid here, and true belief in higher forces needs to come from the heart in order for them to set free from burdening issues, worry, or health problems that come when too many emotions are shoved aside.
What They Excel In
Individuals born on December 1st are active and know where to start their journey. They will work well with other people, in human resources and useful positions that help others gain structure in life. They are employers and those who seek employment for those in need, social workers, caregivers and high-positioned organizers, often turning to symbolism, mathematics, history or construction. Versatile and ready to learn, they can do well in almost every workplace, but need to see what their heart wants them to create before they get stuck in their chase for status or security.
December 1st Birthday Gift
A birthday gift for someone born on December 1st may be a tricky issue, for they are truly specific about their attitudes. Sometimes, it is a good idea to ask them directly what they want. If this doesn't seem to go well with the atmosphere, think about practical gifts they can use with excitement. They will love a new gadget that needs their mind employed, something to support their physical efforts to make their body healthier, or books on specific themes they are currently interested in. Use your own talent to give them a piece of your work, and if you involve them in the process of creation, even better.
Positive Traits for December 1st Born
Warm, well-organized and soft on the inside, they are loyal individuals who understand boundaries of those around them and inspire them to do more, be more, and get closer to their goals in life, without prejudice or judgment.
Negative Traits for December 1st Born
When stuck on fear and chasing the sense of security, they become cold overachievers who don't care much about other people. Their distance from the world becomes a burden for those who love them most, if they don't find time and space for loving and relaxing activities and shared moments.
Healing Crystal
Celestobarite is one of the best choices of crystal for those born on the 1st of December. It activates the flow of energy between the crown and solar plexus chakras, cleansing the path towards one's true goals that their child within would look up to. This is a crystal that helps one understand the possibilities of the future, the destination they are headed towards, and aids them when barriers in their path need to be broken and overcome with confidence. It is known to show people their dark side, accompanied by dark humor and a sense of joy so the ease can kick in.
Sabian Symbol
The Sabian symbol for Sagittarius representatives born on December 1st:
"A Mother Leads her Small Child Step by Step up a Steep Stairway"
This is a wonderful symbol to show the initiative those born on this date have to move forwards and upwards, even when their destination is unclear. They often feel like it is their obligation to practice, learn, and move forwards with life even when an inner look is necessary for things to fall into place and for their heart to cleanse of past issues. The child within will need some assistance from figures of tenderness and care. The model of motherhood on the outside and the one carried within, along with unconditional love, are the prerequisites needed for them to achieve their goals and move up the path they chose.
Famous Birthdays on 1st of December
In 1935 Heywood "Woody" Allen was born, an American director, screenwriter and actor who won four Academy Awards, recognized for movies such as Manhattan, Stardust Memories and Match Point. His last and longest marriage has been the subject of controversy, as many other things in his life, with his wife being more than 30 years younger than him and the adopted daughter of his ex-partner, Mia Farrow, with whom he had children.
In 1940 Richard Pryor was born, an American actor, comedian and screenwriter, widely regarded as one of the greatest stand-up comedians of all time for his controversial and uncompromising approach to racism. He was raised in an extremely unstable environment with a mother who was an alcoholic and a prostitute that abandoned him when he was 10. He was married seven times to five different women and had seven kids with six different women.
In 1949 Pablo Escobar was born, a Colombian drug lord whose cartel supplied approximately 80% of the cocaine smuggled into the U. S. In the entire history of the world, he was the wealthiest criminal, turning more than $20 billion annually as personal income.
Important Historical Events on 1st of December
1913 – Opening of the first underground railway system in the southern hemisphere.
1913 – The first moving assembly line is introduced by the Ford Motor Company.
1952 – The first notable sex reassignment surgery is reported by the New York Daily News.
1977 – Launching of Pinwheel, now called Nickelodeon.
1984 – An airliner is deliberately crashed by NASA so technologies can be tested to gather data that will help survivability of crashes.
1988 – UN member states proclaim World AIDS Day.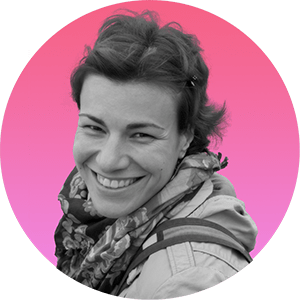 Iva Vucinic is a highly regarded professional astrologer & psychologist. Certified by the International Society for Astrological Research (ISAR CAP) and a graduate of Johannes Kepler Institute.
Iva is also an accomplished writer, with her work on astrology featured in major media outlets such as Yahoo, Daily Mail, Cosmopolitan, BuzzFeed, NBC ...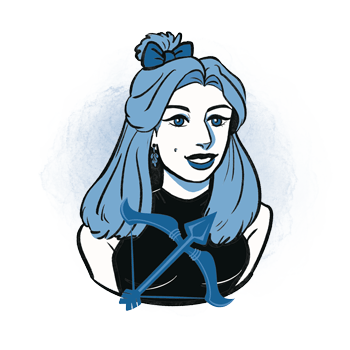 Additional Information
Sagittarius - traits, personality, dates, characteristics and astrological sign information.
Sagittarius Man - information and insights on the Sagittarius man.
Sagittarius Woman - information and insights on the Sagittarius woman.
Sagittarius Compatibility - the compatibility of Sagittarius with the other astrological signs in love, sex, relationships and life.
Sagittarius History - the history of Sagittarius and the stories behind it.
Sagittarius Symbol - images and interpretations of the Sagittarius symbol and ruler.
Zodiac Calendar - Discover what your date of birth tells about your character, motivation and purpose in life.