12/19 Birthday - Zodiac Information
December 19th Zodiac
Date: December 19th
Zodiac Sign: Sagittarius
Color: Fandango
In One Word: Protection
Shape: Large Wave
Strength: Multiple Talents
Weakness: Scattered
Most Compatible With: Aquarius

A day of talents and ideals, December 19th is a date in the calendar when many things need to fall into place, and the bigger picture seems to be all that really matters. People born at this time are empathic and sensitive, highly emotional, but might try too hard to hide their true nature due to pressures and expectations of their surroundings. Their lives are colorful and at times dreamy, but self-delusion might take them away from their true path and burden their physiology and their heart with toxic influences that need to be cleansed.
December 19th Horoscope
SUN – NEPTUNE – SUN – MOON
Given their barriers towards expressing and seeing one's vulnerability with all its fragile bits and pieces, those born on December 19th have a large task in front of them. Not only are they on the quest for the Divine love and spiritual awakening, they are also in a position where truth is not clearly visible at a young age, and their foundation might be shaky and in some ways strange. They are utopians, those who believe that the impossible is possible, and disappointments in life are to remind them of their ties to the past rather than take away their faith in themselves and their own assessments and abilities. Belief should never fade in order for their talents to express in full bloom but perspective might have to change.
The core of the issue needs to be found and people born at this time are to learn new things and incorporate knowledge in their quest for Self. They will expand their personality to the point where there is no dilemma what their authentic character wants. With enough width and flexible philosophies that can be altered if higher truth commands, there will be nothing standing in the way of their expansion, progress and knowledge of truth.
Love and Emotions
Romance plays an intense part of lives of individuals born on the 19th of December, sparking their inspiration and their idealism to the point where they recognize higher instances of love than those found in romantic relationships. They tend to idealize the person standing in front of them, feeling what they feel, but a bit unsure about personal and emotional boundaries and the way they should reciprocate on care and tenderness they do or do not receive in return. In search for balance, they often seek spirituality rather than chasing for one partner to be with, but easily fall in love and sometimes develop feelings for several people at the same time.
Their sensitivity is not always recognized due to their openness and clear ways of self-expression, but with the right partner by their side they build a safe zone of intimacy where all vulnerable moments may be shared. They need someone protective and aware of dangers coming from emotional intertwining with other people, family members, and all those who mean well but cross too many boundaries into their partnership.
Purpose
With Saturn lighting their way from its distant cold position, those born on December 19th need to build the right structure, establish healthy personal boundaries, and take their fair share of responsibility for their own life, while giving back the burden that was never theirs to begin with. Their goal is not an easy one, but it is real, clear, and well-established, for their presence in life itself gives them all they need to find the faith and rest to the point where their physiology provides them with information they need to productively use visions and ideas.
What They Excel In
A person born on December 19th has special talents that may be employed in several ways. They are teachers, gurus and spiritual leaders, chemists, important figures in oil industry, humanitarians, swimmers, rowers and all those in touch with water, weather conditions and fluids. They sometimes find it difficult to choose one sole direction to move in, and the important thing is for them to follow their passion rather than hold on to ties from the family tree or any manipulative, emotionally charged pathways that aren't really their own. They are to work alone for long enough to build strength and confidence in their expertise, so they can become a productive part of a team of any kind.
December 19th Birthday Gift
A birthday gift for someone born on the 19th of December is to feel good and smell good. They love colorful trinkets, accessories, nail polish and makeup, as well as perfumes, incense and all those traditional treasures that smell of ancient times and histories of entire nations. They wish to be brought to listen to wonderful music, the symphonic orchestra, or to see a ballet, a play with numerous comedians to make them laugh, or a new movie that will leave them puzzled and distance them from daily issues they wish to take some time away from.
Positive Traits for December 19th Born
Idealists and dreamers, they are multitalented and extremely productive when in tune with the right emotions. Inspired visionaries, they inspire and teach others how to use their blessings and strive to make this world a better place.
Negative Traits for December 19th Born
They don't understand passive choices, but their own insecurities often keep them tied to issues of the past, or take them too far into the future to do anything realistic and touchable right now. Unfocused, they easily get lost and turn to toxic choices that taint their entire rich inner world.
Healing Crystal
Eckermannite is a rare crystal, very suitable for individuals born on December 19th, known as one of the best stones for spiritual guides and teachers who wish to touch the hearts of those they teach. It connects a strong link between them and young people, children, and all those who come to seek advice, building a fine thread of understanding between them and any number of Souls that are to hear them out. It also helps with out of body travel and joins one's spirit with the Divine Love.
Sabian Symbol
The Sabian symbol for Sagittarius representatives born on December 19th in any year that isn't a leap year:
"A Sculptor at His Work"
The Sabian symbol for Sagittarius representatives born on December 19th in a leap year:
"An Old Bridge Over a Beautiful Stream is Still in Constant Use"
Such symbols combined speak of the fact that the tough, founding elements we build of stone won't be enough if they are simply beautiful and artistic. They need to be useful as well, with statements made and connections established. This is a date of preservation of beauty and nature, where functional projects go well but need to be connected with one's talents and the rest of humankind. For a person born on this date, it is important that their friendships and social contacts have a certain energy flow, and they shouldn't settle for relationships that are static and hold them back in any way. They will rather be alone and productive than simply waist their energy away on relationships that go nowhere.
Famous Birthdays on 19th of December
In 1915 Édith Piaf (Édith Giovanna Gassion) was born, a French singer, songwriter and actress, one of her country's most widely known international stars whose nickname "Piaf" stands for "sparrow". She had a difficult childhood from which she blossomed into an artist, her mother leaving her at birth and her father sending her to a grandmother's brothel where prostitutes raised her.
In 1972 Alyssa Milano was born, an American actress recognized for her roles in Melrose Place, Charmed and Mistresses. She moved from a condo in West Hollywood into a house with acreage for nine horses, eight chickens, five dogs and a couple of rabbits in Bell Canyon, California.
In 1980 Jake Gyllenhaal was born, an American actor who starred in Donnie Darko, Brokeback Mountain, Nocturnal Animals and others. Highly responsible in his acting and roles he takes on, he stated that rightly or wrongly, young actors have all the power, and remarked that "it's a sad time when actors are politicians and politicians are actors".
Important Historical Events on 19th of December
1606 – Settlers who founded the first of the thirteen colonies that became the U. S. depart from England on three ships.
1924 – In London, the last Silver Ghost Rolls-Royce was sold.
1932 – Start of broadcasting of the BBC World Service (as BBC Empire Service).
1972 – The return of the last manned lunar flight in the Apollo program.
1983 – Robbery in which the original FIFA World Cup trophy is stolen in Rio de Janeiro, Brazil.
2001 – The highest barometric pressure on Earth is measured in Mongolia.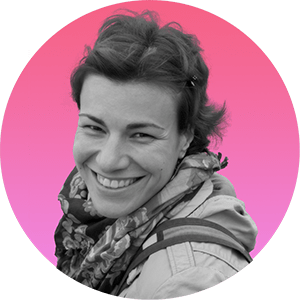 Iva Vucinic is a highly regarded professional astrologer & psychologist. Certified by the International Society for Astrological Research (ISAR CAP) and a graduate of Johannes Kepler Institute.
Iva is also an accomplished writer, with her work on astrology featured in major media outlets such as Yahoo, Daily Mail, Cosmopolitan, BuzzFeed, NBC ...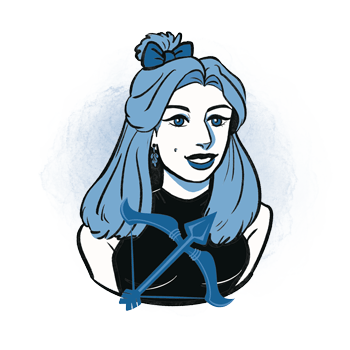 Additional Information
Sagittarius - traits, personality, dates, characteristics and astrological sign information.
Sagittarius Man - information and insights on the Sagittarius man.
Sagittarius Woman - information and insights on the Sagittarius woman.
Sagittarius Compatibility - the compatibility of Sagittarius with the other astrological signs in love, sex, relationships and life.
Sagittarius History - the history of Sagittarius and the stories behind it.
Sagittarius Symbol - images and interpretations of the Sagittarius symbol and ruler.
Zodiac Calendar - Discover what your date of birth tells about your character, motivation and purpose in life.