10/11 Birthday - Zodiac Information
October 11th Zodiac
Date: October 11th
Zodiac Sign: Libra
Color: Gamboge
In One Word: Core
Shape: Three Dots
Strength: Diversity
Weakness: Ego
Most Compatible With: Gemini

October 11th is a forceful moment in the calendar when a deep balance is to be created in order for energies to fall into place and allow materialization and joy on a personal level. People born on this date are strong-willed in their core and stumble upon obstacles that are tough and deep enough to break their spirit, if they don't nurture their inner child every step of the way. They need to find the point of balance in larger groups of people and belong to a tribe in order to manifest their visions.
October 11th Horoscope
SUN – SUN – SUN – PLUTO
The first step towards personal freedom is seen in this planetary row and those born on October 11th tend to seek liberation where others fail. They will surround themselves with strange people, those with forceful personalities, and need to stay in constant balance with their inner world in order to hold their ground. They will easily be thrown off balance if their grounding isn't as stable and clear as it needs to be and the stories of ancestors fighting authority are quite clear in their life. They need to set free from patterns that predefine their struggles with ego and with other people, until they realize that everyone is doing the best that they can in the role they've been given in this world.
Love and Emotions
Seeking their mission in life and a path to follow, they could get lost when choosing their partners, giving them priority over their own life and personal affairs. This could push them into an inner struggle for freedom and their relationships could have a shorter lifespan than those of other Libras. On the other hand, they can get quite stable in situations and contacts that aren't really that healthy to begin with and need to feel their inner power shining in order to create solid boundaries and connect on personal levels with those who truly love them and nurture their qualities.
They need a strong partner, someone to lead the way, but they also need to feel strong themselves. However challenging, as they learn about their own inner world and turn inwards, they develop the ability to grow side by side with someone they respect and admire while feeling respected themselves. When they perceive someone as equal and feel the same coming from their partner, the magic begins to happen.
Purpose
Vision, expansion and knowledge are the primal goals of those born on October 11th. They need to learn, travel and do something extraordinary and adventurous in order to feel good in their skin. They won't be satisfied with small things and need to expand their gratitude and love for the world through constant personal growth, so they can incorporate what they have learned and become teacher and preachers themselves. It is their main task to find the right direction to move in, their morals and heart's imperatives loved and respected every step of the way.
What They Excel In
People born on the 11th of October are excellent leaders and managers when in touch with their authentic and creative Self. They become lecturers and teachers, and status they reach in life doesn't really determine the confidence they are to build through practical daily organization and issues. With their ability to organize and lead a group, their social dynamics can be quite progressive and often they partner up with others to create new, innovative and different surroundings for different people to see, support and join.
October 11th Birthday Gift
When looking for a birthday gift for people born on the 11th of October, you need to keep in mind that they are in fact children limited by the outer world and its restrictions. They will enjoy something colorful and creative, in tune and balance with their expression in the outer world, and love gifts they can wear such as clothes, wrist watches, jewelry and makeup. If you don't know them that well, buy something that will bring more light into their life, a creative picture of the Sun for their living room, or a basket of fruits to boost their immunity and remind them of summer.
Positive Traits for October 11th Born
Leaders and those who organize large groups of people, they are the point of balance in the collective, when others can't seem to get along. Helping others get out of trouble, they need to keep their own foundation intact and safe to hold on to the positive role they've been blessed with.
Negative Traits for October 11th Born
In a constant inner battle, they go to extremes of letting go to the will of others and forcing their own will onto those who seem weak. Dignity needs to play the greatest part of their life in order to protect themselves from impulses of the outer world and their own unconscious impulses.
Healing Crystal
Yellow apatite is a bright stone to cleanse energies of those born on October 11th, meant to support them in situations that require confidence and stability. Promoting prosperity, it will help them release the weight they carry from their bloodline and with it, lose weight off their shoulders or literally lose weight if they need to. Working directly with the solar plexus, this crystal separates their own desires from those of other people in their life and supports self-expression that is stable and acknowledging of their own inner strength.
Sabian Symbol
The Sabian symbol for Libra representatives born on October 11th in every year:
"Two Men Placed Under Arrest"
Not only does this symbol speak of their troubles with authority, but it also leaves the room for them to become a lawyer or a peacemaker that will allow others to form healthy relationships with authorities and the system in general. This might translate literally into troubles with the law if they don't pick their company wisely. They are to surround themselves with people who are moral and in tune with the rules of the society that they live in, so they can move with the group while at the same time respecting their inner compass. Falling under influences of others, they struggle to keep their grounds and might do something stupid out of love or admiration for someone other than themselves.
Famous Birthdays on 11th of October
In 1884 Eleanor Roosevelt was born, an American humanitarian, politician and the 39th First Lady of the United States. She is known as a controversial first lady, for she had a rich public life of her own, sometimes publicly disagreeing with her husband's policies and decisions.
In 1935 Daniel Quinn was born, an American author and publisher of educational texts, best known for his novel Ishmael. Although popularly associated with environmentalism, he refers to his philosophy as "new tribalism" to avoid portraying the environment as separate from human life.
In 1976 Emily Deschanel was born, an American actress and producer, recognized mostly for her role of Dr. Temperance Brennan in the series "Bones". She is a vegan and a supporter of animal rights causes, known to collaborate with PETA on a video to encourage mothers to raise their children as vegans.
Important Historical Events on 11th of October
1852 – Inauguration of the University of Sidney, the oldest university in Australia.
1890 – Founding of the Daughters of the American Revolution in Washington, D. C.
1958 – The first space probe is launched by NASA.
1968 – The first successful manned Apollo mission is launched by NASA.
1976 – Posthumous promotion of George Washington (born on February 22nd) to the grade of General of Armies.
2000 – A hundredth space shuttle mission is launched.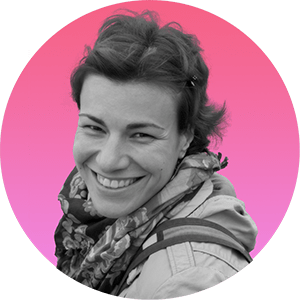 Iva Vucinic is a highly regarded professional astrologer & psychologist. Certified by the International Society for Astrological Research (ISAR CAP) and a graduate of Johannes Kepler Institute.
Iva is also an accomplished writer, with her work on astrology featured in major media outlets such as Yahoo, Daily Mail, Cosmopolitan, BuzzFeed, NBC ...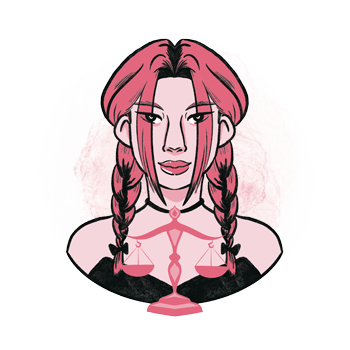 Additional Information
Libra - traits, personality, dates, characteristics and astrological sign information.
Libra Man - information and insights on the Libra man.
Libra Woman - information and insights on the Libra woman.
Libra Compatibility - the compatibility of Libra with the other astrological signs in love, sex, relationships and life.
Libra History - the history of Libra and the stories behind it.
Libra Symbol - images and interpretations of the Libra symbol and ruler.
Zodiac Calendar - Discover what your date of birth tells about your character, motivation and purpose in life.