10/12 Birthday - Zodiac Information
October 12th Zodiac
Date: October 12th
Zodiac Sign: Libra
Color: Ghost White
In One Word: Burnt
Shape: Two Crescents Touching
Strength: Depth of Emotion
Weakness: Rationalization
Most Compatible With: Sagittarius

A date such as the 12th of October gives special information on opposing sides that are meant to find balance, and this opposition can go deep and be extremely difficult to connect. Middle grounds need to be found and people born on this date aren't confident which path to follow, as they see the light and dark sides to everything. Their sensations are quite pure when they are in touch with them but influences from authorities and outer figures lead them astray and push into rationalization that blurs their image.
October 12th Horoscope
SUN – MOON – SUN – PLUTO
A heroic quest on the path of right against wrong is seen in the row of those born on October 12th, and they easily go to extremes when they analyze situations and people in their life. To find their heart and their roots between all information fed to them by the collective, they must find enough time for rest, contemplation, and many peaceful moments they will enjoy. However strong their mental capacities, they should leave them aside from time to time to see what their emotional world has to say. This will allow them to breathe and give them room to recreate their life in tune with their authentic needs. As balance is recreated between masculine and feminine energies inside them, all relationships become much easier and bring more light and support into their world.
Love and Emotions
Although Libras born on October 12th enjoy talking as much as any other Libra, this isn't really such an intense need in their emotional and private life. They need a calm atmosphere of peace, where understanding shared doesn't depend on words as much as the feel of the moment and shared experiences. The support they seek must come from deeper realms than those of regular human contact, and sexuality plays an important part of any romantic bond they create, as a theme with a life of its own - sometimes a dark side in their contacts, sometimes its most important quality, and sometimes both.
The stream of emotion they carry within is often interrupted by decisions that aren't their own, and sometimes guided by ambitions that aren't clear in their moral setting. They need a partner who sees them with all their weaknesses without judgment, or the bond simply won't last. This could lead them through some painful experiences until they realize what they truly want out of their love life and decide to follow the braver path of the heart that others might have a hard time understanding.
Purpose
Structure and justice will be found in lives of those born on October 12th. Their purpose in life is to start believing in the useful attributes of pain, so they can outgrow it instead of running away from it and take responsibility for the way they choose to live their lives. A lot of order and routine is needed to keep the foundation solid, and they will find that their ambition depends solely on honesty towards the way they treat themselves, their body, and their own inner emotional world.
What They Excel In
A Libra born on the 12th of October excels in law and all sorts of work with divided sides, challenges of conflict and solution discovery that leads to the middle ground others simply cannot find. Their role is the role of a structured mediator, and they need time to take this position with grace and the right attitude, so they don't get torn or shaken by too many deeds of others. As sensitive as they are, they make good therapists, especially for couples and families with children, but need swim out of their own darkness to be truly able to help others get out of theirs.
October 12th Birthday Gift
The choice of a birthday gift for a Libra born on the 12th of October should remind them of contact, intimacy, closeness of heart and love they have in their life. Although their attitude might steer you away from such choices, they will enjoy a collage of photographs, something funny and a bit childish, a trinket for their home or something to help them reconnect with the deep faith they have in just processes constantly going on around them, on a larger scale of things.
Positive Traits for October 12th Born
Deeply connective for opposing issues, they are the point of balance itself when in touch with their own shadows. On a quest to find their own light and the light in others, they will stimulate growth and confidence in those around them along the way.
Negative Traits for October 12th Born
Lost in ego battles when they aren't willing to deal with their inner world, they get scared of dark issues, matters of life and death, and lose their grounding and focus as they struggle with other people's opinions and moral judgment.
Healing Crystal
Green apophyllite is a gentle crystal to cleanse energies of those born on October 12th, help them find clarity in their decisions and bring them to the point of focus on what truly matters to their heart. It will aid the release of fear or ego that stand in the way of a healthy lifestyle and affect all their life choices to be more mellow and in tune with their inner child. This stone assists in letting go of things that are no longer needed, understanding the cycle of life and Mother Nature, and setting free from obsolete emotions in their system.
Sabian Symbol
The Sabian symbol for Libra representatives born on October 12th in every year:
"A Gang of Robbers in Hiding"
As if meant to keep a secret of sorts, turned constantly to the dark side of their personality too, people born on this date need to find a higher cause to work for. They could feel trapped in their own decisions if they are in any way immoral, even when they haven't been caught. Righteousness is their only choice towards a light and carefree existence, and they usually feel it with ever fiber of their being. However, their choices might induce an irrational feeling of guilt they can spin in to protect themselves from the outer world, constantly feeling inadequate and less valuable than they truly are.
Famous Birthdays on 12th of October
In 1932 Dick Gregory was born, an American actor, comedian, author and civil right activist, the first black comedian to successfully cross over to the white audiences. He started his comedy career in the Army, where he won several talent-shows.
In 1968 Hugh Jackman was born, an Australian actor and singer, known best by his long-running role of Wolverine in the X-Men film series. He took a drama course in college to make up additional credits and later commented that he felt more at home with these people than in the entire 3 years at university and found the courage to later follow the feel.
In 1970 Kirk Cameron was born, an American actor and screenwriter, also recognized for his Christian evangelical/anti-evolution activism. Although a successful child actor with his career developing strongly, he abruptly turned to religion and founded the ministry of The Way of the Master with a partner.
Important Historical Events on 12th of October
1492 – Christopher Columbus' first voyage reaches the Bahamas.
1692 – The ending of the Salem witch trials.
1773 – The opening of the first insane asylum in the U. S.
1799 – The first time that a woman jumps from a balloon with a parachute.
1810 – The first Oktoberfest in Munich.
1901 – "Executive Mansion" is officially renamed to the White House by president Theodore Roosevelt (born on October 27th).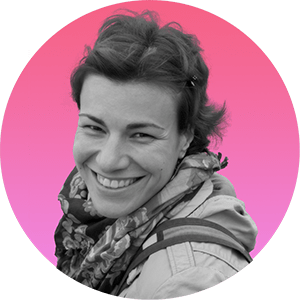 Iva Vucinic is a highly regarded professional astrologer & psychologist. Certified by the International Society for Astrological Research (ISAR CAP) and a graduate of Johannes Kepler Institute.
Iva is also an accomplished writer, with her work on astrology featured in major media outlets such as Yahoo, Daily Mail, Cosmopolitan, BuzzFeed, NBC ...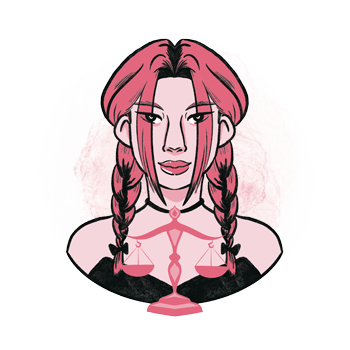 Additional Information
Libra - traits, personality, dates, characteristics and astrological sign information.
Libra Man - information and insights on the Libra man.
Libra Woman - information and insights on the Libra woman.
Libra Compatibility - the compatibility of Libra with the other astrological signs in love, sex, relationships and life.
Libra History - the history of Libra and the stories behind it.
Libra Symbol - images and interpretations of the Libra symbol and ruler.
Zodiac Calendar - Discover what your date of birth tells about your character, motivation and purpose in life.