10/30 Birthday - Zodiac Information
October 30th Zodiac
Date: October 30th
Zodiac Sign: Scorpio
Color: Egyptian Blue
In One Word: Absolute
Shape: Black Dot
Strength: Truthful
Weakness: Negative Beliefs
Most Compatible With: Pisces

The 30th of October is a date when everything seems to change due to someone's intent, a change in philosophy and perspective. People born at this time have an incredible power to gradually fix their mind and subsequently fix their lives and their emotional state, but they need to go through deep phases of regeneration and transformation to do so. Their contact with the symbolism and the reality of death has an important role in their life.
October 30th Horoscope
JUPITER – PLUTO – SUN – PLUTO
This row speaks of fortune in the time of tragedy, as well as thing turning sour just when their hopes are high. Those born on October 30th rarely understand their own mechanism for creation and often believe that things will turn out good only when they think they won't and vice versa. This creates the world of confusion where they need to think in one direction to move the other way, and their mind is overburdened with different philosophies, Murphy's laws and ironies of life. They will typically grow through education, travelling and learning of all sorts, but the key to taking control over their life is found in the sensitivity of emotion they are meant to deeply believe in before anything else.
Love and Emotions
With Pluto playing such an important role in their planetary row, individuals born on the 30th of October have deep feelings that tend to be buried and need to be dug out and cleansed. They are masters of hiding from their extremely old bruises and might get tied in processes that ancestors left to their inheritance without even knowing where their emotional states come from. This makes it difficult for them to function in a healthy union with a partner, as they are sometimes governed by forces that cannot be explained and their pure sexual energy might suffer because of undiscussed and unresolved emotions from the past.
Once they dig deep enough, usually through different methods of energetic healing or therapy, they become more aware of patterns and issues that have never been their own and find forgiveness for those who hurt them along the way. Regaining their emotional stability, joyfulness and protecting their inner child, they deal with the past and turn to new relationships that have a strong foundation to rely on. Once their most important matters have been accepted, they almost always instantly find someone to share the rest of their lifetime with.
Purpose
Scorpios born on October 30th are on a path of pure faith, believing that everything happens at the right time and in the right place, and accepting reality just as it is. They are to take full responsibility of the way they treat their own emotions, while returning the responsibility of others where it belongs. This will allow clear boundaries from which they can healthily relate, this allowing them to care for their physiology through a productive and supportive routine.
What They Excel In
A person born on October 30th does best in exotic and deep research, religious and moral organizations and systems, as well as teaching in institutions with a solid structure. They make good archaeologists and historians, divers and third-shift workers, as they have no trouble digging through the darkness to get resources and information they need. In search for much greater answers than many around them understand, they need to see the special nature they possess, to find their talents in healing, energetic work, psychology, and deep emotional work with others.
October 30th Birthday Gift
A person born on October 30th will appreciate a gift that gets them in tune with their physical and energetic existence. You can treat them with a massage, a bioenergetic treatment, past life regression or acupuncture, as well as some form of role play and lingerie. They could use a healing crystal or any sort of approach to strange knowledge, a book on mythology or witchcraft, and occult and hidden treasures of human history. They cherish anything that opens their horizons and takes them to a different place, so an airplane ticket will also do, as well as a book on traditions and rituals of the world.
Positive Traits for October 30th Born
Their deep beliefs protect them and other people in their life from strange influences and forces that we cannot rationalize or see. They are emotionally charged and ready to change, adapt, and face any shadow, theirs or that of individuals they care for.
Negative Traits for October 30th Born
Fear of many things and ultimately death distracts them from their true purpose in life, making them freeze or fall into a state of panic, overwhelmed by thoughts that are dark and out of control.
Healing Crystal
A great healing stone for someone born on October 30th is onyx. A warrior stone with incredible properties, it will influence the state of mind of these individuals, putting an end to negative thinking patterns and releasing fear that stands in the way of their clear judgment. Grounding and energetic, this is a crystal that allows one's mind to cleanse as their heart lets go of fears, phobias and panic.
Sabian Symbol
The Sabian symbol for Scorpio representatives born on October 30th in a year preceding a leap year:
"The Gold Rush Tears Men Away from Their Native Soil"
The Sabian symbol for Scorpio representatives born on October 30th in a leap year and two years following it:
"Deep-Sea Divers"
Both these symbols speak of some sort of digging, combined telling the tale of importance of digging through feelings in one's life. There is an intense clarity when it comes to getting to the source of their issues, and those born on this date won't really settle before they find a reason for the way things turned out the way they did. Past could keep them locked in a state of detachment from the world or from their ideals, until they cleanse the wound deeply and dig up treasures meant to give foundation to anything they will build in the future.
Famous Birthdays on 30th of October
In 1632 Christopher Wren was born, an English physicist, astronomer and architect, who rebuilt 52 churches in London after the great fire in 1666, including his masterpiece, St Paul's Cathedral. This role itself shows how entities in his row combined to restructure, rebuild and regenerate after destructive circumstances of the outer world.
In 1945 Henry Winkler was born, an American actor, comedian and director that played the role of Arthur "Fonzie" Fonzarelli in the sitcom Happy Days. He suffered from dyslexia and had a father who spoke 11 languages and considered him stupid and slow, but still he knew that he wants to become an actor since his childhood days.
In 1957 Kevin Pollak was born, an American actor, comedian and impressionist, his most notable roles in A Few Good Men, The Usual Suspects and Casino. He was also active and finished on 134th place in the 2012 World Series of Poker where he won more than $50,000.
Important Historical Events on 30th of October
1925 – The first Britain's television transmitter is created.
1938 – The radio play of The War of the Worlds is broadcasted by Orson Welles (born on May 6th) and causes anxiety in some of its U. S. audience.
1944 – Anne Frank (born on June 12th) is deported from Auschwitz to the Bergen-Belsen concentration camp where she died the following year.
1961 – The most powerful explosive device, the Soviet Union's Tsar Bomba is detonated.
1973 – Completion of the Bosphorus Bridge in Turkey, that connects continents of Europe and Asia.
1983 – After seven years of military rule, the first democratic elections are held in Argentina.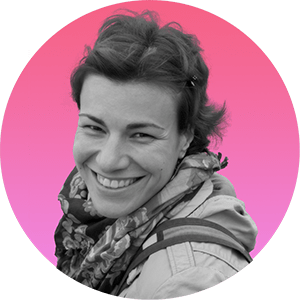 Iva Vucinic is a highly regarded professional astrologer & psychologist. Certified by the International Society for Astrological Research (ISAR CAP) and a graduate of Johannes Kepler Institute.
Iva is also an accomplished writer, with her work on astrology featured in major media outlets such as Yahoo, Daily Mail, Cosmopolitan, BuzzFeed, NBC ...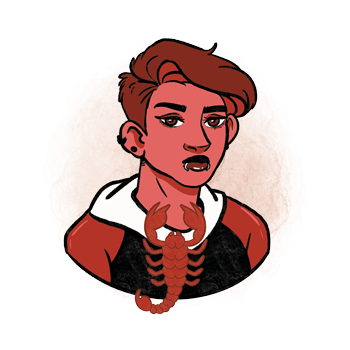 Additional Information
Scorpio - traits, personality, dates, characteristics and astrological sign information.
Scorpio Man - information and insights on the Scorpio man.
Scorpio Woman - information and insights on the Scorpio woman.
Scorpio Compatibility - the compatibility of Scorpio with the other astrological signs in love, sex, relationships and life.
Scorpio History - the history of Scorpio and the stories behind it.
Scorpio Symbol - images and interpretations of the Scorpio symbol and ruler.
Zodiac Calendar - Discover what your date of birth tells about your character, motivation and purpose in life.