10/21 Birthday - Zodiac Information
October 21st Zodiac
Date: October 21st
Zodiac Sign: Libra
Color: Naples Yellow
In One Word: Reflection
Shape: Star
Strength: Balance
Weakness: Indecisive
Most Compatible With: aries

Approaching the end of Sun's movement through the cardinal sign of Libra, we see that the pressure of change becomes a bit higher and it isn't exactly easy to go with the flow. This is a date filled with new opportunities to connect, but also burdened by fear of the speed of life and the future that might come. People born at this time can't always move with the flow, even though they would want to, finding it difficult to make fast decisions when they are needed and feeling guilty for their natural pace of making choices.
October 21st Horoscope
MOON – SUN – SUN – PLUTO
Family matters pointed out in this row speak of difficulties connecting with one's father figure, and Libras born on October 21st often have intense trouble with authority and keeping their authentic center stable in company of others. They might even feel as if their role is only to reflect what others say and do, without ever taking the lead, even though their decision making process is happening in the background all the time. Their nature is filled with light and they are meant to be joyful, but this will only be the case when the circumstances in their primal family are extremely beneficent and open for personal growth. In general, they won't find it easy to connect as deeply as they'd like to, failing to understand that standing in one place is also a decision they make even if they don't really do anything.
Love and Emotions
Relationships of Libras born on the 21st of October are tender and filled with warm emotions at first. In order for the sensation to last, they need to be stable in their own desires and limitations, so that they don't feel too elusive to their partner. They need someone patient but still pushy enough to not let them stay stuck in one place for too long, and could easily end up in symbiotic relationships where both partners compensate for each other's shortcomings instead of enjoying their time together.
Governed by family patterns, they sometimes repeat the bond of their parents, as if they held on to loyalties too firmly, and this is the loop they would rather get out of. Things need to get personal and deep, and these individuals are to hold on firmly to their authentic attitudes and the system of value, if they are to be truly happy in any bond. Once they learn to separate their own inner world from influences that shaped them over the years, they become stable partners one can rely on and stay with for years to come.
Purpose
As acceptance kicks in, everything turns for the better. Many Libras born on October 21st discover a religion to look up to, and some find their career and professional world to be the place where they can shine. With Saturn to represent their purpose, we must recognize their need to get enough rest, relax their body, breathe in, and make their routine as light and supportive of their body as humanly possible. With enough sleep they begin to regenerate, remembering boundaries that need to be made and taking responsibility for themselves instead of holding on to the circumstantial and things that are obviously out of their control.
What They Excel In
People born on October 21st excel in all sorts of counseling, debates and reasoned dialogues with all facts in their hands. Creative work soothes them and makes them feel focused on their inner world, often turning their interests to design and decoration. Mellow enough to work within a team, they need enough solitude and individual efforts and tasks to keep their confidence high and keep them out of the collective flow that disturbs their inner world and makes it shady.
October 21st Birthday Gift
A Libra born on October 21st will appreciate a birthday gift for their home, a framed image that reminds them of happy circumstances and the summer. They wish to be seen clearly, and while they won't mind common presents, you will truly make them happy if you give them the day of attention, organize small fireworks, if you play a song you made just for them, or take them for a day at a local spa. It is best to choose something personal and gentle, than to go with any form of rough sense of humor, sporting equipment or anything too practical to show emotion.
Positive Traits for October 21st Born
Tender and willing to communicate, they accept even the most difficult individuals and won't mind sharing their world with anyone who has their purpose in it. Accepting and calm, they understand what it takes to find middle ground.
Negative Traits for October 21st Born
Lost in outer influences, they get stuck, feeling unable to move or make a decision on their own, failing to understand that each lack of movement is a decision in itself too.
Healing Crystal
Heliodor stones, known in the past as magic stones, are a very good choice for those born on the 21st of October. They boost confidence and willpower, connecting the energy of one's mind with the core of their personality in their stomach. Stimulating creativity, these crystals will aid the need to find one's center, authentic opinions and attitudes, and help them shine in a crowd and among those who seem to be too rough or aggressive to handle.
Sabian Symbol
The Sabian symbol for Libra representatives born on October 21st in every year:
"A Man Becoming Aware of Spiritual Forces Surrounding and Assisting Him"
The symbol for those born on this date tells the story of discovered faith, and letting go to the Universal thought rather than thinking anything depends on any individual. This is a good first step to find their boundaries and grounding in the world surrounding them, so they can act out of freewill and in tune with their highest moral standards. Pushed aside one too many times by those who seem more aggressive than they are, they come to learn that it is the course of destiny meant to teach them something in time, and this gives them enough peace to begin with. Still, this can be tricky when their responsibility towards Self is impaired, and they might start believing that all their misadventures and painful issues are a given and cannot be changed. The inner struggle will end when they put their own heart on top of their priority list and realize that nothing is as worth as fighting for it.
Famous Birthdays on 21st of October
In 1833 Alfred Nobel was born, a Swedish chemist and engineer who founded the Nobel Prize international awards and invented dynamite. He gave his fortune to the Nobel Prizes after he read a premature obituary condemning him for profiting from the sales of arms.
In 1956 Carrie Fisher was born, an American actress and writer, who rose to fame with her role of Princess Leia in the Star Wars films, for which she was nominated for four Saturn Awards. She was praised in her later years for openly talking about her experiences with bipolar disorder.
In 1980 Kim Kardashian was born, an American reality television personality, businesswoman and socialite, who gained excessive media attention after a sex tape of her with a former boyfriend was leaked. She has been described by critics and admirers as an example of the notion of being famous for being famous.
Important Historical Events on 21st of October
1520 – The Strait of Magellan is discovered by Ferdinand Magellan.
1940 – Publishing of the novel For Whom the Bell Tolls by Ernest Hemingway (born on July 21st).
1945 – The first time that women of France vote.
1959 – The Solomon R. Guggenheim Museum in New York is opened.
1983 – Defining of meter as the distance light travels in vacuum in 1/299,792,458 of a second.
2005 – The first images of dwarf planet Eris are taken.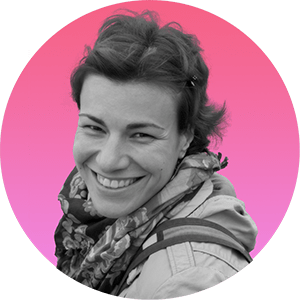 Iva Vucinic is a highly regarded professional astrologer & psychologist. Certified by the International Society for Astrological Research (ISAR CAP) and a graduate of Johannes Kepler Institute.
Iva is also an accomplished writer, with her work on astrology featured in major media outlets such as Yahoo, Daily Mail, Cosmopolitan, BuzzFeed, NBC ...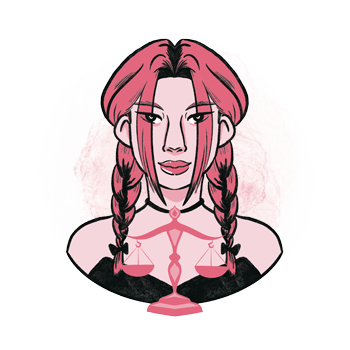 Additional Information
Libra - traits, personality, dates, characteristics and astrological sign information.
Libra Man - information and insights on the Libra man.
Libra Woman - information and insights on the Libra woman.
Libra Compatibility - the compatibility of Libra with the other astrological signs in love, sex, relationships and life.
Libra History - the history of Libra and the stories behind it.
Libra Symbol - images and interpretations of the Libra symbol and ruler.
Zodiac Calendar - Discover what your date of birth tells about your character, motivation and purpose in life.