10/02 Birthday - Zodiac Information
October 2nd Zodiac
Date: October 2nd
Zodiac Sign: Libra
Color: Pigment Green
In One Word: Union
Shape: Parabola
Strength: Deep Connection
Weakness: Dismissal
Most Compatible With: leo

The 2nd of October is a date filled with symbolism that connects two souls on karmic levels, through forces of attraction that are impossible to see or control. The amount of fear it might carry is as big as the reward for bravery, and deep changes to our ways of relating are necessary in order for mature and healthy relationships to blossom. Those born on this date have a task not to close their heart or their eyes in front of challenges when relating to others in an intimate manner.
October 2nd Horoscope
(Pluto) – MOON – SUN – PLUTO
This planetary row has a special symbolism to it, standing as that one point in the middle of the Sun where every breath of life is held, and every truth revealed. This is the ultimate point of life where we are conceived by our parents, putting sexuality and reproduction in zenith for those born on October 2nd. Limitations may be many, but the general feel will lead them through any ordeal, as they have been blessed with an ability to resolve what seems impossible to untangle for other people. They are to be brave, pull close to those who attract them, and find a way to see frailty of themselves and others as a strength instead of casting it aside.
Love and Emotions
Love stories in lives of October 2nd born Libras are grand and deep, tying them down through karmic or ancestral ties and keeping them there until they swim out in full bloom. They will get jealous or meet jealous partners and won't find it easy to settle down in peace, for they have much larger issues in mind and much bigger needs than those that will be satisfied with a quiet family life. To reach the point of readiness for a mature and peaceful relationship, they are to go through a deep change in their acceptance of Self first.
Their love life can be dramatic, with a lot of manipulation hiding behind the scenes, and it could also seem like everything is moving in a fairytale tone until it breaks with a bang. Whatever the scenario, deeply rooted issues are at work here, and close intimate bonds trigger their patterns in ways that lead in strange directions. Once they dig deep enough in their own inadequacies and shame, they find their truth and set free to be with someone they wish to grow old with.
Purpose
The purpose in lives of Libras born on the 2nd of October is found in symbolism of Jupiter, the greatest benefic of the zodiac and the one to always show us the truth. Their task is to find their own direction in life, one supportive of their talents and their most fragile Self, while remembering where true knowledge is found and how faith in their own judgment might just save the day in the end. Very often, after significant changes and losses in life, these individuals become teachers and those who share their newfound golden information with other people.
What They Excel In
A person born on October 2nd excels in gluing different pieces back together. They are born for restoration, reuse, recycling, and healing, of others and of planet Earth. Deep shamanic journeying may be their calling, as well as all forms of therapy work that need a lot of physical contact or systemic changes to the family tree or someone's energetic body. To use talents they've been blessed with, they need to work on balancing their masculine and feminine energies within.
October 2nd Birthday Gift
When choosing a birthday gift for a Libra born on October 2nd you shouldn't be constricted to common presents and keepsakes. They want something out of the ordinary, something serious and something to get them in touch with their deepest philosophies and talents. If they are into music, buy a guitar, or pay for their piano or singing lessons. Whatever their current interest, help them explore it and stay openminded to approve of their authentic nature that wants to shine out. If you wish to buy clothing or something for their home, think of fine lines, warm and simple colors, and don't lose yourself in overly extravagant choices.
Positive Traits for October 2nd Born
Deeply intimate and carrying ancient knowledge of the balance of masculine and feminine archetypes, they are someone you want to be around in a time of crisis, and someone to assist with a tough breakup or an ending to a years long story.
Negative Traits for October 2nd Born
Broken and seemingly unable to fix themselves, they become distant and dark while pretending to still feel and act as if they fit into their social circle. Jealousy and anger could build up inside, destructive and in a passive tone that eats their relationships away.
Healing Crystal
Nuummite, also called The Sorcerer's Stone, is a powerful crystal to help those born on the 2nd of October find grounding and their touch with the magical energy of the Earth. It is one of the oldest stones known to men that withholds millennia of wisdom. Assisting manifestation and aiding a person to move on forwards with their life from a stagnant point, it will bring out to sight all those synchronicities that surround us every day.
Sabian Symbol
The Sabian symbol for Libra representatives born on October 2nd:
"Three "Old Masters" Hanging on the Wall of a Special Room in an Art Gallery"
This symbol speaks of a special place for beautiful things, for something that has to do with Saturn's exaltation in Libra and the magic of number three in contact with it. In a way, this is an extremely spiritual set of words, as they show how important it is to connect the future with the past, the magic with the real world's limitations, and our deepest desires with our goals in life. It is telling us that those born on this date are meant to learn to live in the moment, so they can create beauty when they are responsible towards their inner world and their dignity. Their past is meant to give the position of stability and foundation for all their future endeavors instead of holding them back.
Famous Birthdays on 2nd of October
In 1869 Mahatma Gandhi was born, an Indian activist, freedom fighter and philosopher who led the Indian Independence movement against the British rule. For both self-purification and political protest, he undertook long fasts, some of them meant to put a stop to religious violence. His birthday is a national holiday in India and is celebrated because of him as the International Day of Nonviolence.
In 1933 John Gurdon was born, an English biologist who won the Nobel Prize for the discovery that mature cells can be converted to stem cells. However, he is best known for his pioneering research in cloning and nuclear transplantation.
In 1951 Sting (Gordon Matthew Thomas Sumner) was born, an English singer, songwriter and actor, and one the most popular musicians in history. Known for his wide activism, he founded the Rainforest Foundation Fund to help save rainforests and indigenous peoples there.
Important Historical Events on 2nd of October
1528 – The Obedience of a Christian Man by William Tyndale is published.
1937 – In the Dominican Republic, execution of the Haitian population is ordered and about 20,000 people get killed in the next several days.
1950 – Charles M. Schulz's Peanuts is published for the first time.
1959 – The premiere of The Twilight Zone.
1980 – The first time, since the Civil War, that someone is expelled from a chamber of Congress.
1996 – Signing of the Electronic Freedom of Information Act Amendments.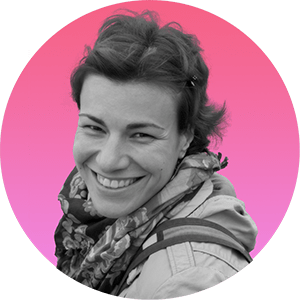 Iva Vucinic is a highly regarded professional astrologer & psychologist. Certified by the International Society for Astrological Research (ISAR CAP) and a graduate of Johannes Kepler Institute.
Iva is also an accomplished writer, with her work on astrology featured in major media outlets such as Yahoo, Daily Mail, Cosmopolitan, BuzzFeed, NBC ...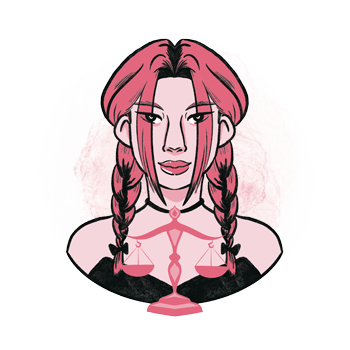 Additional Information
Libra - traits, personality, dates, characteristics and astrological sign information.
Libra Man - information and insights on the Libra man.
Libra Woman - information and insights on the Libra woman.
Libra Compatibility - the compatibility of Libra with the other astrological signs in love, sex, relationships and life.
Libra History - the history of Libra and the stories behind it.
Libra Symbol - images and interpretations of the Libra symbol and ruler.
Zodiac Calendar - Discover what your date of birth tells about your character, motivation and purpose in life.