10/04 Birthday - Zodiac Information
October 4th Zodiac
Date: October 4th
Zodiac Sign: Libra
Color: Burnt Umber
In One Word: Structural
Shape: Sickle
Strength: Responsible
Weakness: Limited by Outer Structures
Most Compatible With: Aquarius

A date such as October 4th carries a sense of nostalgy and a shade to it that pushes us down, so we can swim out better and stronger than we were before. Those born on this date feel it to be their obligation to reach the depths of any issue before coming to surface, and this could make them tired or frustrated if they aren't simultaneously taking care of their daily needs, keeping them met and surrounding themselves with joyful and light energies and people.
October 4th Horoscope
(Pluto) – SATURN – SUN – PLUTO
Limited by issues their ancestors left to their inheritance, people born on the 4th of October will easily blend in, but won't easily step out when they need to. This could keep them tied to systems that don't function well enough, where they focus on fixing them instead of getting out and creating a new system to belong to. However difficult their lives might get, they understand that everything can be healed and don't believe in partial and temporary solutions to any problem at hand. This is their great strength but also something that keeps them in constant loops of dissatisfaction if they don't vent and create their own inner support to come out of issues that are too dark or simply obsolete for their future development.
Love and Emotions
Emotional life of those born on October 4th doesn't seem to be their primal concern, but every Sun in Libra gravitates towards relating and the situation won't be different here either. However, their relationships and romances seem to serve a special purpose, helping them find their true position and hold on to their personal boundaries while someone touches their Soul. They won't be interested in easy contacts and short-term affairs, and even if they end up in such choices, they won't last very long for their true nature carries a strong desire for feelings in their life to last.
They need someone to rely on and someone they can trust. With a strong foundation they won't have trouble giving in to structures of marriage and deep commitment, for as long as they feel valued and respected for their share of involvement in any part of their shared lives. However, what they need most of all in an intimate contact with another person, is freedom of expression and to speak their mind with ease. This heals them for the outer world as well and brings them closer to their true mission in life.
Purpose
It is the goal in lives of Libras born on October 4th to find the right way to express their inner truth and share just the right amount of information with others, at the right time. The challenge of communication could be vast, as they tend to explore their options in ways that damage their self-esteem until they build fences and defense mechanisms to serve as a foundation for learning and growth. They have so much to share and shouldn't be restricted by social norms and opinions of other people, but they are also to listen carefully for the intense feedback they are given and learn from it.
What They Excel In
A person born on October 4th excels in anything that requires structure and communication, in mathematics, history, architecture and all approaches that are realistic and touchable. They are the ones to commit to long-term goals and their ambition can drive them high up the social ladder if their troubles with authorities don't stand in the way. They understand that things in life can be fixed, and this is one of their greatest qualities, making them fixers and healers of all sorts. For as long as they have a goal to strive for and enough initiative to move in a direction that fulfills their need, they will be builders and those who stay in place in the time of crisis.
October 4th Birthday Gift
A person born on the 4th of October will appreciate gifts that are in ways ordinary and common, for as long as they carry a personal touch too. They will enjoy things and trinkets that are antique and old, but you are to make sure that they are cleansed of energies collected over the years that might not be supportive and light. You can buy a cleansing high vibration crystal, a piece of jewelry with a rough, yet moderate crystal in the middle, and choose a work of art that is dug up from ancient times.
Positive Traits for October 4th Born
Structured, just and firm in their inner support system, they are ambitious and pillars of support for those they love. Logical and in the right place, at the right time, they have something to say and share with the world to fix what is broken.
Negative Traits for October 4th Born
Stiff, strict and inflexible, they get stuck in routines that aren't supportive of their ego and prolong battles that are no longer necessary. They can hold a grudge for ages and avoid their part of responsibility for their own state of mind and heart.
Healing Crystal
An excellent stone for Libras born on October 4th is muscovite. It has a strongly grounding energy that aids problem solving and brings them in touch with their true authentic nature through constant work on inner issues. Opening them to a special level of awareness and bringing them in touch with spiritual strivings they carry in their heart, this stone will stimulate all the right parts of their brain for things to fall into place and make sense in a larger whole.
Sabian Symbol
The Sabian symbol for Libra representatives born on October 4th:
"A Professor Peering Over His Glasses at His Students"
A bit strict in its imagery, this symbol has a critical note to it, showing how little one might see to hold on to opinions and relationships that don't have enough room to grow. The important thing here is to remain at peace with the idea of sharing knowledge, without ego jumping out of its healthy track. People born on this date are to see everyone else as equal, no matter their position, ranking, or their role in the social circle they belong to. Although this comes naturally to their heart, they could overthink things and have trouble setting clear personal boundaries without disrespecting those who also have a wound of their own to carry in this lifetime.
Famous Birthdays on 4th of October
In 1946 Susan Sarandon was born, an American actress, activist and an Academy Award winner, appointed a UNICEF Goodwill Ambassador. Her interest in family roots has been documented by the BBC Wales programme, as she traveled with her family to do research on her family's Welsh genealogy.
In 1959 Chris Lowe was born, an English singer and keyboard player, co-founder of the synthpop duo Pet Shop Boys. He studied architecture in the late 1870s but never graduated due to his career in music.
In 1989 Dakota Johnson was born, an American model and actress, known best by her starring role in the Fifty Shades film series. Having spent significant time on film sets with her parents, she has said that she was interested in acting since childhood, but she was discouraged by her parents from pursuing it until she finished high school.
Important Historical Events on 4th of October
1535 – Printing of the first complete Bible in English language.
1582 – The Gregorian calendar is implemented in Italy, Poland, Portugal and Spain and October 4th this year is followed directly by October 15th.
1883 – The Orient Express embarks on its first journey.
1985 – Founding of the Free Software Foundation in Massachusetts, United States.
2004 – The first private craft flies into space.
2006 – Julian Assange (born on July 3rd) launches WikiLeaks.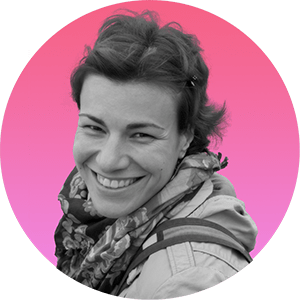 Iva Vucinic is a highly regarded professional astrologer & psychologist. Certified by the International Society for Astrological Research (ISAR CAP) and a graduate of Johannes Kepler Institute.
Iva is also an accomplished writer, with her work on astrology featured in major media outlets such as Yahoo, Daily Mail, Cosmopolitan, BuzzFeed, NBC ...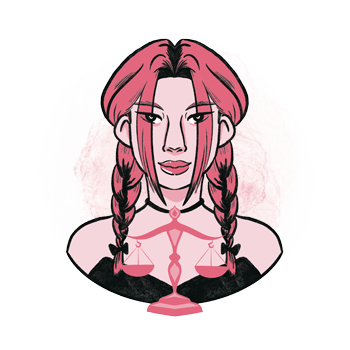 Additional Information
Libra - traits, personality, dates, characteristics and astrological sign information.
Libra Man - information and insights on the Libra man.
Libra Woman - information and insights on the Libra woman.
Libra Compatibility - the compatibility of Libra with the other astrological signs in love, sex, relationships and life.
Libra History - the history of Libra and the stories behind it.
Libra Symbol - images and interpretations of the Libra symbol and ruler.
Zodiac Calendar - Discover what your date of birth tells about your character, motivation and purpose in life.