01/01 Birthday - Zodiac Information
January 1st Zodiac
Date: January 1st
Zodiac Sign: Capricorn
Color: Burnt Orange
In One Word: Togetherness
Shape: Circle
Strength: Power of Will
Weakness: Manipulation
Most Compatible With: Taurus

The energy of a new beginning on the 1st of January is a powerful guiding light to an individual born on this special day. Imagine the world celebrating the start of something new, setting free from everything old, and feel the inner push towards new things those born on this date share.
January 1st Horoscope
(Pluto) – SUN – (Pluto) – SUN
This date stands for a combination of two powerful individuals with all their shadows following them in secret. It is a time that shows dark things surfacing when a person is faced with someone equal to their strength of will and character. It stands for an image of two rams on a narrow bridge, pushing each other into death, just as much as it shows two kings riding to battle side by side. This is a planetary-numeral combination that asks for outmost and unconditional respect, for oneness to become a shared cause, teaching a person how to find the golden middle in every situation in life.
Love and Emotions
People born on the 1st of January are extremely passionate individuals, guided by their awareness and their own inner light. Although they won't seem like extremely social or open for loving bonds, relationships with true impact will leave an incredibly deep mark in their emotional world and make them vulnerable to the point of agony. Magnetic pull of certain people and the repulsion they feel for others will define their path of the heart. Attracted to those they disrespect and those some might call karmic enemies, they will have a task to bring out the darkest of the unconscious desires into their conscious world and shine a light on darkness within.
While they might not feel lucky when it comes to matters of the heart, they are in fact blessed by confidence and the ability to find someone equally powerful and deep. This is an individual that simply doesn't make unnecessary compromises and will never settle for less than what they know they deserve. Relationships will satisfy them only when they find those as strong and capable as they are.
Purpose
Although we would anticipate the first of January to be the strong pointer to someone's individuality, it is in fact the date of togetherness and unity between two whole individuals. It bears the attraction of opposites, of deeply built personalities, and gives promise of important encounters this person will have in their lifetime. Every January 1st birth holds the strong power of something that starts as unity of two, and partnerships of all kinds are possible here. True creativity and inspiration will come when one accepts the weaknesses in other people.
What They Excel In
A January 1st individual is always deep and in search for answers that need to be dug out. They will find their place in psychology and archaeology, or simply have a lot of fun working night shifts with several worthy coworkers. No matter their specific social role, those born on this day will always have a task to find what needs to heal and regenerate after a storm, in their own life or the life of other people.
January 1st Birthday Gift
Your gift to a person born on January 1st should be something demystifying, strangely satisfying to their senses while shining a light on deep, dark, inner issues. It is a book on Carl Gustav Jung, as much as a simple modern lamp that is supposed to stand in the darkest corner of their apartment. Choose something intriguing, even if it might not be based on attitudes they entirely agree with.
Positive Traits for January 1st Born
Powerful and resourceful individuals with an incredible potential for a successful life, influential and knowing exactly where they belong. They are assertive, strong-willed, with a deep understanding for natural development of any issue at hand.
Negative Traits for January 1st Born
Inventors and great minds that turn to solitude and separate from the ideal of emotional fulfillment. Manipulative, they may be using questionable methods to reach their goals.
Healing Crystal
Although a January 1st birthday doesn't necessarily mean one needs a boost to their inner fire, it is always good for this person to have a Libyan Desert Glass in their home. It resonates to their third chakra, raises their energy level, and keeps them safe from possible self-destructive tendencies triggered by the feeling of loneliness and being misunderstood.
Sabian Symbol
The Sabian symbol for Capricorns born on January 1st of any year that isn't a leap year:
"A Large Group of Pheasant on a Private Estate"
The Sabian symbol for Capricorns born on January 1st of a leap year:
"An Albatross Feeding from The Hand of a Sailor"
These symbols stand for a connection of nature with a human, both sharing their love of flight and the ability for perspective shifts needed to get ahead. It is clear that natural forces are here to be tamed and used, as well as those hidden wings they were born with.
Famous Birthdays on 1st of January
In 1548 Giordano Bruno was born, a mathematician, philosopher, poet, and cosmological theorist, the man to propose that stars were just distant suns surrounded by their own exoplanets that might foster life.
In 1895 J. Edgar Hoover was born, the first director of the Federal Bureau of Investigation (FBI) of the United States. There was evidence that he secretly abused power and although this is a myth of sorts, it is said that all congressmen, senators, and even presidents were afraid of him.
In 1919 J. D. Salinger was born, an American writer known for the novel The Catcher in the Rye, a controversial piece that led to public attention and scrutiny. This made him reclusive and less productive than he was at the beginning of his writing career.
Important Historical Events on 1st of January
45 BC – January 1 is established as the new date of the new year in the Roman Empire, as Julian calendar takes effect as the civil calendar.
1502 – The Portuguese explore the present-day location of Rio de Janeiro for the first time.
1801 – The largest known object in the Asteroid belt, Ceres, is discovered by Giuseppe Piazzi (born on July 16th).
1908 – The start of a new year is signified by the drop of a ball at midnight, in Times Square in New York, for the first time.
1934 – The Island of Alcatraz becomes a U.S. federal prison.
1983 – The Internet is created as ARPANET officially starts using the Internet Protocol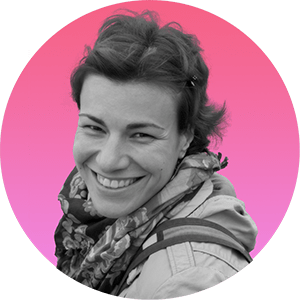 Iva Vucinic is a highly regarded professional astrologer & psychologist. Certified by the International Society for Astrological Research (ISAR CAP) and a graduate of Johannes Kepler Institute.
Iva is also an accomplished writer, with her work on astrology featured in major media outlets such as Yahoo, Daily Mail, Cosmopolitan, BuzzFeed, NBC ...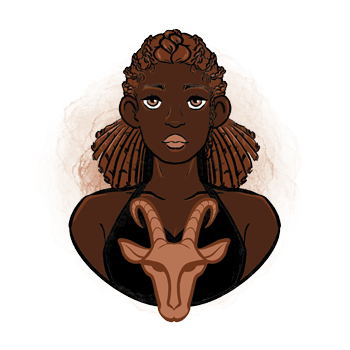 Additional Information
Capricorn - traits, personality, dates, characteristics and astrological sign information.
Capricorn Man - information and insights on the Capricorn man.
Capricorn Woman - information and insights on the Capricorn woman.
Capricorn Compatibility - the compatibility of Capricorn with the other astrological signs in love, sex, relationships and life.
Capricorn History - the history of Capricorn and the stories behind it.
Capricorn Symbol - images and interpretations of the Capricorn symbol and ruler.
Zodiac Calendar - Discover what your date of birth tells about your character, motivation and purpose in life.