02/01 Birthday - Zodiac Information
February 1st Zodiac
Date: February 1st
Zodiac Sign: Aquarius
Color: Peach
In One Word: Enlightenment
Shape: Spiral
Strength: Highly Aware
Weakness: Dismissive
Most Compatible With: Leo

The first day of each month speaks of high energy and initiative, and as the first day of a "follow-up" month, February 1st speaks of initiative where a passive approach is needed. This is a day of multiple choices and a constant battle between the masculine and the feminine within. It is one of the true pointers to what an opposition of Aquarius carries in its core.
February 1st Horoscope
(Pluto) – SUN – (Pluto) – MOON
Such a simple combination of lights in a planetary row, speaks of simplicity needed for a person born on this date to feel confident and satisfied. While they will be strongly pulled by their inner drive, breaking all boundaries, while confident in their approach, this could turn out to be a personality image, rather than the true manifestation of their core. Their task is to connect and balance out the masculine and the feminine within, serious and tuned into adulthood from the moment of birth. These people must learn how to give and receive love and inspiration in a balanced way, providing other people with what they need and still managing to keep their personal boundaries intact.
Love and Emotions
February 1st is a date that brings promise of an inner battle between freedom and togetherness. Relationships could be difficult and pressuring, and solitude could lead to loneliness and depression. A person born on this date has a hard time finding balance between the two. To find true satisfaction in loving bonds in their life, they need to organize their time in such a way to fulfill both these needs equally, and this won't come as natural as one might think. Dependent on their need to get swept off their feet, they will often end up disappointed and alone until the next thrill comes their way.
Relationships tend to get in their way, living out the true Aquarian nature that makes them distant, detached, and too different to fit together with any one person. Once they find their personality's core and a constant state of freedom they carry in their heart, they will realize that there is nothing to fight against in any relationships, for as long as they stay true to who they are along the way.
Purpose
February 1st is the date of high aspirations and goals, and those born on this day have a task to find the direction that makes them feel at home. They will get educated and yearn for knowledge, receiving it through certified institutions or the streets, depending on their circumstances in early childhood. They need to visualize things that are coming behind the curve, and feel optimistic about the outcome of each situation at hand. If they become too rational and skeptical, the world won't support their growth until they learn about flexibility and become more respectful for people in their life.
What They Excel In
Individuals born on the 1st of February tend to be versatile and good at many things at once. Still, multitasking isn't their strong suit and they should stick to one thing at a time, clearly focused on one specific mission. They are excellent teachers and gurus, those that synthesize and make oneness out of two opposite principles. Once they find their direction, they become good at literally anything, usually finding their true mission in contact with people with special needs and humanitarian work.
February 1st Birthday Gift
When choosing a gift for those born on the 1st of February one must bear in mind the conflicted personality they carry within. It is important to nurture their ego and their thirst for knowledge at the same time, but you shouldn't ever choose their direction for them. Go with the flow, enroll them in a course they have already mentioned, and surprise them with a large map of the world, a large puppet for their living room, or something that will change their perspective of the world. They will love a surprise that embraces their vision, while also showing emotional understanding.
Positive Traits for February 1st Born
Mature and aware individuals that know how to stand by their principles and moral convictions. Protective and ready to fight for those they love, caring for the future of their emotional bonds, and innovative in ways they show their love.
Negative Traits for February 1st Born
Losing creativity over emotional or ego problems, and giving away too much energy into conflict, unaware of their sensitivity and actual emotional needs.
Healing Crystal
The right stone for those born on February 1st is pietersite or tempest stone. This is a crystal that serves to stimulate one's energy field, aids change, and helps let go of unwanted habits and negative ways of living life. This is a stone with a strong spiritual vibration. It helps these individuals to create a connection with a place deep within their Soul, where their internal guiding system is located. This is a stone that helps a person to rise above feelings that have given others the right to be in control of their life.
Sabian Symbol
The Sabian symbol for Aquarius representatives born on February 1st of a leap year and two years preceding it:
"On a Vast Staircase Stand People of Different Types, Graduated Upward"
The Sabian symbol for Aquarius representatives born on February 1st of a year following a leap year:
"A Barometer"
When these two symbols combine, we can presume that they speak of limitations and overcoming personal boundaries with diversity. The pull of the upper spheres is strong here, and these individuals tend to look into the skies for answers, feeling the weight of every thought they have while trying to be proactively spiritual. Pressure makes diamonds, and as they come to terms with their circumstances, discover their faith and their sense of responsibility, they will start recognizing their true qualities and value. The deepest, honest feeling they nurture inside their heart is what makes them truly special, and gives them a chance to embrace differences in other people. It is this diversity that will ultimately lead them towards success.
Famous Birthdays on 1st of February
In 1846 G. Stanley Hall was born, an American psychologist, educator and academic, focused on childhood development and evolutionary theory. He was the first president of the American Psychological Association and the first president of Clark University.
In 1901 Clark Gable was born, an American actor often referred to as "The King of Hollywood" or simply as "The King", best known by his role in the epic Civil War drama - Gone with the wind. He had some troubling relationships with women, being married several times and having a child out of affair, speculated to be rape rather than a consensual bond.
In 1965 Brandon Lee was born, an American actor and martial artist, the son of famous Bruce Lee with a breakthrough role as Eric Draven in The Crow. He died during the filming of this movie in an accident involving a prop gun.
Important Historical Events on 1st of February
1835 – Abolishment of slavery in Mauritius.
1884 – The first issue of the first volume (A to Ant) of the Oxford English Dictionary comes out.
1893 – The construction of the first motion picture studio, the Black Maria in New Jersey, is finished by Thomas A. Edison (born on February 11th).
1895 – The oldest nature reserve in Africa, Fountains Valley, is proclaimed by President Paul Kruger (born on October 10th).
1918 – The Gregorian calendar is adopted by Russia.
1946 – After nine centuries, the Parliament of Hungary abolishes the monarchy, proclaiming the Hungarian Republic.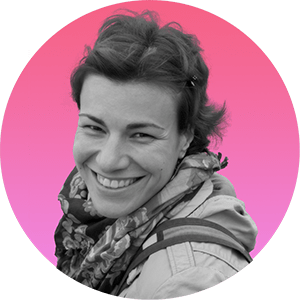 Iva Vucinic is a highly regarded professional astrologer & psychologist. Certified by the International Society for Astrological Research (ISAR CAP) and a graduate of Johannes Kepler Institute.
Iva is also an accomplished writer, with her work on astrology featured in major media outlets such as Yahoo, Daily Mail, Cosmopolitan, BuzzFeed, NBC ...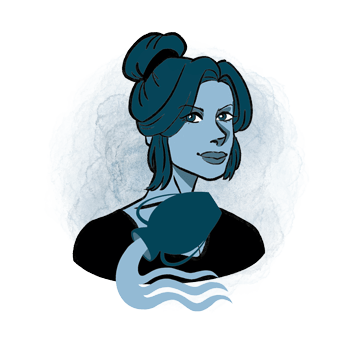 Additional Information
Aquarius - traits, personality, dates, characteristics and astrological sign information.
Aquarius Man - information and insights on the Aquarius man.
Aquarius Woman - information and insights on the Aquarius woman.
Aquarius Compatibility - the compatibility of Aquarius with the other astrological signs in love, sex, relationships and life.
Aquarius History - the history of Aquarius and the stories behind it.
Aquarius Symbol - images and interpretations of the Aquarius symbol and ruler.
Zodiac Calendar - Discover what your date of birth tells about your character, motivation and purpose in life.