02/21 Birthday - Zodiac Information
February 21st Zodiac
Date: February 21st
Zodiac Sign: Pisces
Color: Jonquil
In One Word: Mediator
Shape: Two Semicircles
Strength: Inner Light
Weakness: Trying too Hard
Most Compatible With:

The 21st of February seems to be the day when something new is about to start, possibly even several things at once, and this is the energy that pulls individuals born at that time forwards. The relationship of their parents and their upbringing can turn them into cold, rational individuals, while their emotional world naturally protests and inner conflict of personality occurs.
February 21st Horoscope
MOON – SUN – (Pluto) – MOON
This is a "planetary row" where there are no actual planets. The sign of Pisces can bring some confusion our way, and it is important to see that February 21st represents a connection between entities that circle us, and one true Sun that we chose to circle. It is in the reach of these individuals to recognize where the light and creativity come from, and what simply reflects it. They will find jewels in other people and their own inner world, and be able to set them apart from those who don't have a creative strength of their own and talents that they weren't born with. This contributes to their managerial skills and abilities to control many people at once, and helps them bring their feelings to the surface bravely and in such a way to build up their confidence.
Love and Emotions
Emotional world of those born on this date asks for deep stability and recognition. Intimacy is the key to understanding their own personality, and they will instinctively know that each person standing in front of them is their mirror. Throwing away judgment and jumping bravely into new relationships, they will come to find that many people can satisfy their basic physical and intellectual needs, but their heart recognizes what truly makes them feel at home.
They need a partner with enough depth to understand their world of dispersed feelings, but also someone to keep them grounded when needed. With their higher purpose set in the rational spheres and communication, they find their relationships to often be the battlefield to train them. People they choose as partners tend to show them how to build solid arguments that stand against tests of other people's intellectual force.
Purpose
The most important thing those born on February 21st need to reach for is active and open self-expression. They will find their mission in communication and all those things that are opposite to the sign of Pisces where their Sun resides. A person born on this date needs to develop the talent to communicate, write, and move, and they will find their purpose to be to share the message from another world (often the "underworld") with the rest of humankind. With their inner light shining brightly, their eloquence will grow in time. As they learn to protect themselves from the outer world, they will discover the beauty of socializing and close encounters with their cosmic brothers and sisters.
What They Excel In
With such an intense ability to recognize what is genuine and what isn't, which talent is to blossom and which won't touch the hearts of many, they excel at a workplace of a profiler, someone to manage others, discover young talents, and comment on their abilities. They can lead the way when someone needs to show who they are and reach for popularity, for they understand the need of the masses and human nature is naturally understandable to them, even when they are not fully aware of their own.
February 21st Birthday Gift
A gift for these individuals needs to connect their passion from Pisces, with their emotion, their reason, and the practical, material realm. This may sound like the most complicated thing in the world, but you will see that things that look most like them, meet all these standards. They are much more practical than many of the Pisces representatives, while at the same time deeply emotional. They will cherish hand-made gifts, novels that spark emotions in their hearts but aren't too cheesy, or something for their home that can be used every day. To add to that, you can always bring something sweet to their party, to invest in the exaltation of Venus they can reach, but tend to forget.
Positive Traits for February 21st Born
Sensitive and joyful, clear about their intentions and talented to find the right person for the job. Excellent profilers who base their primal approach on all the right feelings, until they discover the truth.
Negative Traits for February 21st Born
Plagiarism and focus on other people's achievements. They can become vain, entangled in their own ability to understand others, with their boundaries poor and their emotional world too shaken.
Healing Crystal
Ocean orbicular jasper is an excellent stone for a person born on February 21st. It encourages the feeling of joy and elevated spirits, and helps one release negative feelings, bringing optimism and peace. A crystal to aid communication with positivity, it allows love to be expressed in everything a person has to say. The overall effect will lead to a better understanding of one's inner center of power and the Self.
Sabian Symbol
The Sabian symbol for Pisces representatives born on February 21st of a leap year and a year preceding it:
"A Squirrel Hiding from Hunters"
The Sabian symbol for Pisces representatives born on February 21st of two years following a leap year:
"Petrified Tree Trunks Lie Broken on Desert Sand"
This date holds within the danger of fire and too much warmth, and while these two symbols might not seem connected, they are intertwined through the endangerment of life itself. We will see that individuals born on the 21st of February rush into new experiences out of a need to show confidence, but aren't sure what they want to begin with and this makes them vulnerable. Here, symbols already show the lost side of the zodiac and Pisces in hiding, in the desert dry, alone, or scared. Frailty is emphasized and a lot of tenderness (and water) is needed for life to continue.
Famous Birthdays on 21st of February
In 1933 Nina Simone was born, an American singer, songwriter and pianist, also known for her activism in the Civil Rights Movement. Bipolar disorder made her vulnerable and volatile, but she still managed to express her talent and earn a title "High Priestess of Soul".
In 1946 Alan Rickman was born, an English actor and director, known for many roles including the ones in Robin Hood: Prince of Thieves and the Harry Potter film series. With a special form of expression, this man shined using his talent for acting, and is remembered as a man with a remarkable voice.
In 19 Jennifer Love Hewitt was born, an American actress, producer, director, and an occasional singer, her voice being an important tool for self-expression once again. In her case, those Piscean waters tainted her sense of security, and she was stalked and threatened by a woman who accused her of controlling her thoughts through "cyberthronic" technology, and being part of Satanic conspiracy.
Important Historical Events on 21st of February
1804 – At Pen-y-Darren Ironworks, the first self-propelling steam locomotive is presented.
1842 – The U.S. patent for the sewing machine is granted to John Greenough.
1848 – The Communist Manifesto is published Karl Marx (born on May 5th) and Friedrich Engels (born on November 28th).
1878 – In New Haven, the first telephone directory is issued.
1885 – Washington Monument is officially completed and dedicated.
1925 – The first issue of the New Yorker is published.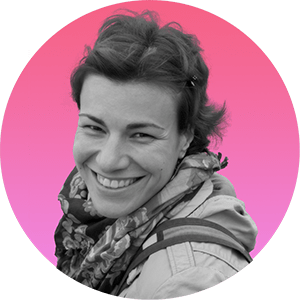 Iva Vucinic is a highly regarded professional astrologer & psychologist. Certified by the International Society for Astrological Research (ISAR CAP) and a graduate of Johannes Kepler Institute.
Iva is also an accomplished writer, with her work on astrology featured in major media outlets such as Yahoo, Daily Mail, Cosmopolitan, BuzzFeed, NBC ...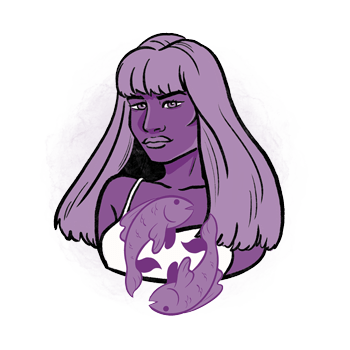 Additional Information
Pisces - traits, personality, dates, characteristics and astrological sign information.
Pisces Man - information and insights on the Pisces man.
Pisces Woman - information and insights on the Pisces woman.
Pisces Compatibility - the compatibility of Pisces with the other astrological signs in love, sex, relationships and life.
Pisces History - the history of Pisces and the stories behind it.
Pisces Symbol - images and interpretations of the Pisces symbol and ruler.
Zodiac Calendar - Discover what your date of birth tells about your character, motivation and purpose in life.