02/10 Birthday - Zodiac Information
February 10th Zodiac
Date: February 10th
Zodiac Sign: Aquarius
Color: Peach-Yellow
In One Word: Change
Shape: Circle
Strength: Unity
Weakness: Self-Destructive
Most Compatible With: Gemini

Number 10 gives a certain sense of a circled whole that these individuals carry as a feeling of strong personality that resists change. Still, they seem to be born to make a change to it, shift from the perspective their father sent their way, only to discover that their true inner guidance lies somewhere else, deep in their feeling of gratitude and ease.
February 10th Horoscope
SUN – PLUTO – (Pluto) – MOON
It is obvious from this planetary alignment that a person born on February 10th has an uneasy task to change their depths of will, only to discover their moral truth and all that hides in their heart. To reach emotion they need to let go of their dominant mind, voices that come from within, and every ancestor that offered guidance in the direction that doesn't soothe their Soul. More often than not, their hearts will be closed by painful experiences from childhood, and it takes effort and inner recognition to dig up its remains, forgive, forget, and move on happy and wearing a smile on their face.
Love and Emotions
With their main planetary task to connect the masculine and the feminine within, people born on the 10th of February often begin relationships and even get married only to learn their life lessons. Laws of attraction apply strongly, and they will follow their instincts one too many times, only to learn that it is the feeling of peace they should be listening to. Their relationships won't be easy for there are many things they need to express and reflect on, and serving as their mirror, the other person tends to be unsatisfied by the way they are perceived for as long as there are insecurities standing in the way.
There is a seriousness to their approach to love, and it will not be typical for them to jump in and out of short-term romances, not even if they build the intent to do so. Born as a grown-up, they need to discover the child within, and their emotional world will follow this growth, leading them towards a carefree and liberating experience of love that usually finds them only as they get older and recognize who they are well enough.
Purpose
Although individuals born on February 10th tend to be preoccupied with their inner processes and changes, it is their main objective to find knowledge and expand their vision. Their perspective is their most important tool, and relativity of beauty will often guide them in many different directions until they find their personal truth. They will lean on education, often chasing it, to become academics, teachers, gurus, and those who give guidance, as if their role in this life is to teach others how to make their inner change to follow in their footsteps.
What They Excel In
Each person born on February 10th excels in something that someone in their family tree once was good at. Inheritance is one of their greatest powers, but only once they distance themselves from the imagery imposed by their surroundings, will they become proud of their achievements. They are powerful, intellectually dominant people, willing to give their knowledge to the world, and this makes them influential in teaching, as well as politics and humanitarian work that brings benefits to children and those who need to grow. For as long as their life's philosophy is followed, they will excel in anything they do.
February 10th Birthday Gift
A birthday gift for a person born on February 10th should always shine a light on their current situation. Go with the flow of time and instead of choosing something that will last, choose something that will intrigue them instantly, even if it can be thrown in the trash after it has served its purpose. They aren't that interested in the material world, as much as in their philosophy and ways to organize their daily routine. Make or buy something that reflects on their last choice in life, or reward their yearly achievements with a throne or a golden crown.
Positive Traits for February 10th Born
Intense, focused, and in touch with their feelings, these individuals tend to become truly powerful through life if they let self-recognition guide the way. Their strong moral imperatives will light the way for many.
Negative Traits for February 10th Born
Dark, self-destructive, and sometimes vain, thinking more about the reaction of other people than their own needs. They need to grow out of dependencies to find love for anyone else.
Healing Crystal
The right crystal to aid manifestation and change of life on a great scale is stibnite. This stone helps find a new outlook on life and puts an emphasis on absolute honesty, showing that it is the only way they will ever achieve what they desire. It is a toxic stone that is best used sealed up in a container, as if its purpose is to remind a person of beauty that cannot be touched in the material world in any other way than through spirit.
Sabian Symbol
The Sabian symbol for Aquarius representatives born on February 10th of a leap year and two years preceding it:
"A Disappointed and Disillusioned Woman Courageously Faces a Seemingly Empty Life"
The Sabian symbol for Aquarius representatives born on February 10th of a year following a leap year:
"A Rug is Placed on the Floor of a Nursery to Allow Children to Play in Comfort and Warmth"
These Sabian symbols speak of warmth that is to protect the beauty and tenderness of life, its colors and childhood joy. It is the shield the Sun needs to provide for the Moon to develop in safety and security, so that its wounds can heal and emotions purify. The woman is courageous and ready for the next stage, and this is to give to the child within where warmth and comfort is truly needed.
Famous Birthdays on 10th of February
In 1929 Jim Whittaker was born, an American mountaineer and the first American to reach the summit of Mount Everest, awarded the Hubbard Medal by United States President John F. Kennedy. "You never conquer a mountain. Mountains can't be conquered. You conquer yourself."
In 1962 Cliff Burton was born, an American heavy metal bass player and songwriter, best known as the second bass guitarist for the band Metallica. He began playing the bass at the age 13, after the death of his brother and is quoted as saying "I'm going to the best bassist for my brother."
In 1974 Elizabeth Banks was born, an American actress, director and producer, known for her roles in The 40-Year-Old Virgin, Pitch Perfect, The Next Three Days, etc. She was in Little League when she broke her leg sliding into third base, and this led to her tryouts for the school play, starting her in acting.
Important Historical Events on 10th of February
1306 – Robert the Bruce (born on July 11th) murders John Comyn, initiating the revolution in the Wars of Scottish Independence.
1870 – Founding of the YWCA in NYC.
1942 –Glenn Miller (born on March 1st) receives the first golden record for "Chattanooga Choo Choo".
1972 – Seven emirates are conjoined when Ras Al Khaimah joins the United Arab Emirates.
1996 – Deep Blue, the IBM supercomputer, defeats Garry Kasparov (born on April 13th) in chess for the first time.
2009 – Two communication satellites collide in orbit and both are destroyed.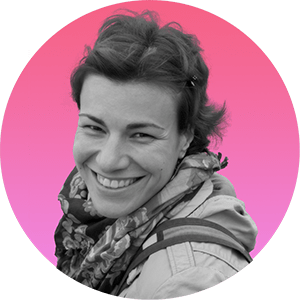 Iva Vucinic is a highly regarded professional astrologer & psychologist. Certified by the International Society for Astrological Research (ISAR CAP) and a graduate of Johannes Kepler Institute.
Iva is also an accomplished writer, with her work on astrology featured in major media outlets such as Yahoo, Daily Mail, Cosmopolitan, BuzzFeed, NBC ...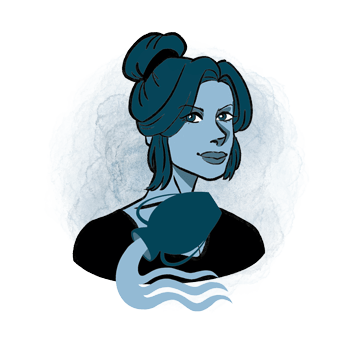 Additional Information
Aquarius - traits, personality, dates, characteristics and astrological sign information.
Aquarius Man - information and insights on the Aquarius man.
Aquarius Woman - information and insights on the Aquarius woman.
Aquarius Compatibility - the compatibility of Aquarius with the other astrological signs in love, sex, relationships and life.
Aquarius History - the history of Aquarius and the stories behind it.
Aquarius Symbol - images and interpretations of the Aquarius symbol and ruler.
Zodiac Calendar - Discover what your date of birth tells about your character, motivation and purpose in life.